Can two lost causes find love in the arms of one another?
Lily, the peculiar youngest daughter of an earl, would rather spend her life as a spinster, tending to her garden–alone. But when her father falls critically ill, she suddenly faces the possibility of becoming a penniless relation living on the charity of her sisters unless she can find a husband–now. But facing her fifth Season and feeling unable to meet the requirements of a proper wife, Lily despairs of finding a kind and patient man she can trust enough to marry.
Henry, the war-wounded second son of an earl, needs to have a son to secure his family's future. But worried about his condition worsening and leaving him crippled, he fears turning any future wife into a mere companion and nursemaid.
Both are unable to resist the pressure from their families to attend the Season and at least
try
to find a spouse. Can these two lost causes see past their own limitations and let love in?
Garden of Hope is a sweet, clean Regency romance and book 1 in the Garden of Love series! It is a STANDALONE romance novel. No cheating, no cliffhangers, and a guaranteed happily ever after.
**On Sale for only $2.99 until Sep 15th!!**
HOLLOW RIDGE SERIES
by C.L. Matthews
SERIES COVER RE-REVEAL & 99c SALE!!! The Hollow Ridge Series by C.L. Matthews has a new look + both books are on sale and FREE in Kindle Unlimited!!!"It's raw, it's real, it's heartbreaking, and it is so, so page-meltingly hot." – Author Mary Catherine Gebhard
"This book is everything and so much more" – Book Boyfriend Whoarder
INHALE, EXHALE
What happens when your love isn't enough to save your marriage?
"I do."
Two words woven in love.
In sickness and in health.
For better or for worse.
Til death do us part.
And death dragged us apart.
We both said those vows.
But neither of us kept them.
This is not one of those happy stories.
Life isn't made of simple choices
and happily ever afters.
It's a dark place.
It's not easy.
It's full of mistakes and lessons.
It hurts.
And in the end, those two words said in love,
are the same ones said in hate.
"You want a divorce?"
"I do."
99c for a limited time + FREE in Kindle Unlimited! (reg. $4.99)
US: https://amzn.to/38mCIwk
UK: https://amzn.to/38nkZ7N
CA: https://amzn.to/31MT2UB
AU: https://amzn.to/2SDJAi3
"Raw, real, and beautifully written from the beginning till the very end. Breathe is officially my first favorite of 2020." – International Bestselling Author, Natalie Bennett
"a masterpiece of absolute emotion and pure perfection" – Goodreads reviewer
BREATHE
What happens when history repeats itself? Do you fall into the same pattern of your brother, or do you overcome and keep your promises?
You'd think five years would be enough time to cope and move on.
It's not.
If anything, it's given me more unrealistic ways to deal with my loss.
More pain.
And even worse, a woman I don't love.
A woman that isn't her.
I hate her.
She hates me, too.
My life's a mess.
My heart's nonexistent.
My soul was lost long ago.
Worst of all, I no longer have any fucks to give.
They say you find your true love after you lose your first one.
I call bullshit.
99c for a limited time + FREE in Kindle Unlimited! (reg. $4.99)
US: https://amzn.to/2HfV9Xz
UK: https://amzn.to/2wbZzfU
CA: https://amzn.to/2OIwrDp
AU: https://amzn.to/2UH9PqJ
Each book in the Hollow Ridge series is a complete standalone.
Cover Design: Opulent Swag and Designs
★  ★  ★ 99¢ ANNIVERSARY SALE!  ★  ★  ★
"A chilling mixture of Thirteen Reasons Why and Black Mirror." –Claire Contreras, New York Times bestselling author
To celebrate the one year publiversary of The Falling of Stars, a thrilling and addictive psychological thriller from Traci Finlay, is ON SALE for only 99¢!
Read for ONLY 99¢ today, exclusively on Amazon!
Amazon: https://amzn.to/3k1QREK
Amazon Worldwide: http://mybook.to/fallingofstars
When a high school freshman commits suicide, everyone at Liberty School of Excellence is shocked—especially Eve Hunter, who is not only the English teacher at Liberty, but also a friend of the victim's family. Although devastated, Eve is prepared to offer her love and support.
But when the grieving mother discloses her theory that her son was secretly bullied to death at school, Eve is conflicted. Not at a prestigious school like Liberty, Eve is certain. Regardless, she agrees to do some underground (and possibly illegal) investigating—even if that means risking her career. After all, the pain of losing a child trumps that of losing a job.
Eve isn't the only one delving into secrets. Her son, Malik Hunter, is a sophomore at Liberty whose perfect life is a perfect lie. Behind his good looks, straight A's, and the facemask of his football helmet, Malik battles a crippling depression. But someone sees through it all. Someone who reaches out to him on LibertyNet, the school's online intranet. Someone who seems to know Malik better than he knows himself. Someone evil.
Eve believes a cyberbully may be lurking in the dark realms of LibertyNet.
Malik knows there is.
Unless anybody in this household is willing to reveal their secrets, someone could end up falling over the edge … literally.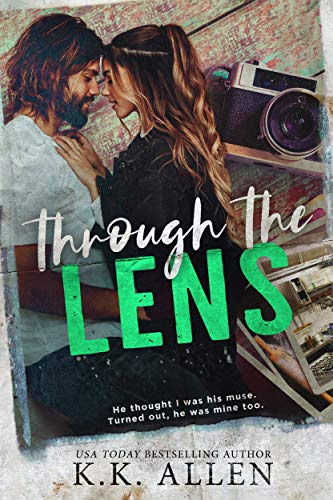 $0.99
Through the Lens (BelleCurve Book 3)
by K.K. Allen
Desmond's dreams are finally within reach. The obstacle he never sees coming? The sharp-tongued bombshell with a distaste for all he stands for.
Read More…

**Free On Kindle Unlimited!**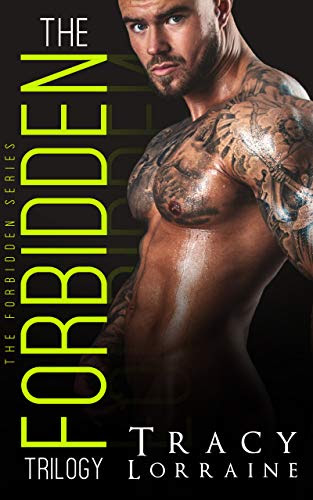 $0.99
The Forbidden Trilogy (Forbidden Series Collection Book 1)
by Tracy Lorraine
Rules were made to be broken… I never should have looked twice at her, let alone touched. She was my stepsister. Forbidden in every way. And yet I fell, and fell hard. But nothing worth fighting for is simple and it's going to turn our worlds upside down. Our love isn't easy. It's complicated, messy, and pushes all the boundaries.
Read More…

**Free On Kindle Unlimited!**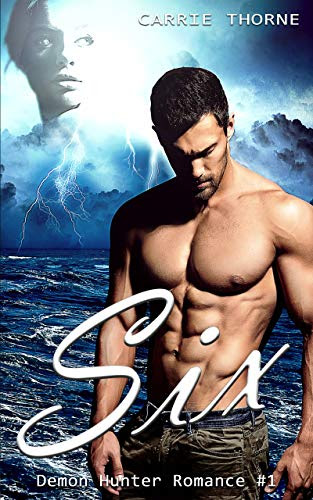 $0.99
Six (A Demon Hunter Romance Book 1)
by Carrie Thorne
Desperate to forget his violent past, Ryan Hunt puts his unique skills to use in the Coast Guard. Snarky, sexy, and designed to shatter his barriers, Quinn Fischer splashes into Ryan's not-so-eager arms. Neither are thrilled with the arrangement… Until the fricking off-the-charts chemistry between them ignites a prophecy foretold generations ago.
Read More…
$5.99
The Alpha Boss Collection
by Zoe Ray
Love should be simple but for these alphas, claiming their mates is easier said than done. Enjoy this sizzling four book bundle of the Alpha Boss Series. These tales of friendship loyalty and fated mates will melt your heart and keep you on the edge of your seat. Fall in love with these sexy alphas and their feisty heroines.
Read More…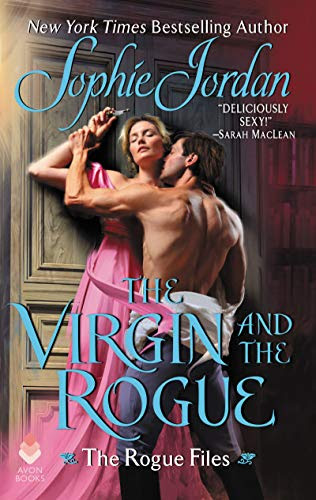 $2.99
The Virgin and the Rogue: The Rogue Files
by Sophie Jordan
Continuing her bestselling Rogue Files series, Sophie Jordan brews up a scintillating romance about a timid wallflower who discovers a love potion and ends up falling for a dashing rogue.
Read More…
Free
Rockstar Baby (Crescent Cove Book 6)
by Taryn Quinn
I'm a famous rock producer, snowed in overnight in a small town far from my home. Then I meet Ivy, and we have the most incredible night of our lives. The next time I come back, Ivy is pregnant—and now I won't give up until we are a family for real.
Read More…
Free
Throttle Me (Men of Inked Book 1)
by Chelle Bliss
Ambitious Suzy has her life planned out, but everything changes when she meets tattooed bad boy City. Could their one-night stand ever turn into the real thing? A searing USA Today bestseller with over 4,100 five-star ratings on Goodreads.
Read More…
$0.99
Roman (Savage Kings MC – South Carolina Book 1)
by Lane Hart and D.B. West
When tragedy strikes during a bachelorette weekend, Roman McNamara and the Savage Kings MC are Charlotte's only hope of finding her best friend before it's too late. "What an explosive start to this sizzling new series." – Goodreads reviewer
Read More…

**Free On Kindle Unlimited!**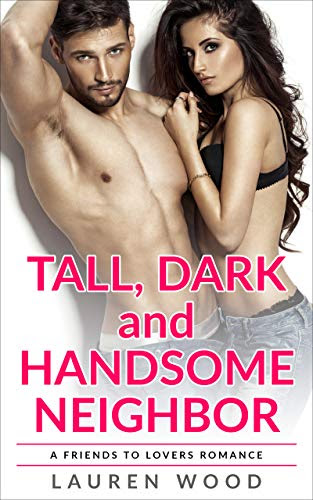 $0.99
Tall, Dark and Handsome Neighbor: A Friends to Lovers Romance
by Lauren Wood
What do you say, when the tall, dark and handsome musician from next door asks you out? You say yes, quickly. Nick Bastil has more money than God, boyish good looks, and is the lead singer in a great band. The only thing missing is a girl by his side. After meeting him, I knew that I wanted to be that girl. After waiting for a lifetime, I know that I'm finally ready.
Read More…

**Free On Kindle Unlimited!**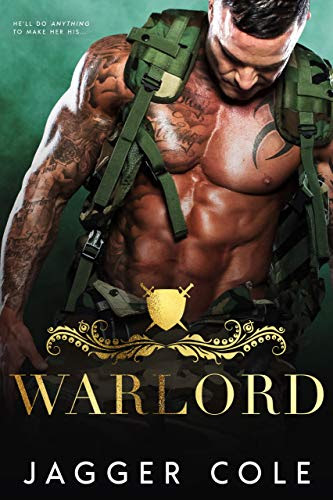 $0.99
Warlord (Power Book 3)
by Jagger Cole
She wants me dead. I want her as my wife. They call me a savage. A beast. A jungle warlord fighting a forgotten war in a place the world forgot. And believe me, that suits me just fine. No rules, no BS, no baggage. That is, until the very second Isla Carrington steps off a plane and into my world as my captive.
Read More…

**Free On Kindle Unlimited!**
$0.99
BIG 3
by Stephanie Brother
I didn't know about my three ripped, triplet stepbrothers until I'd already crossed the line. A professional photoshoot is not supposed to involve sex. But Mason gorgeous, and I need fun. The next morning when I get to mom's beach house for brunch, he's there with his two identically gorgeous brothers, Miller & Max. The fun is over…or, is it?
Read More…

**Free On Kindle Unlimited!**
$0.99
Her Vampire Prince (Midnight Doms)
by Ines Johnson
For centuries, I've been a dead vampire walking. No warmth, no feeling. No reason to live. Then she bursts into my life. A mortal daredevil with a carefree laugh. She's got a death wish and I've got a hunger only she can slake. She's my prey, but she wants to leave? No way. She's mine. And I'm never letting her go.
Read More…

**Free On Kindle Unlimited!**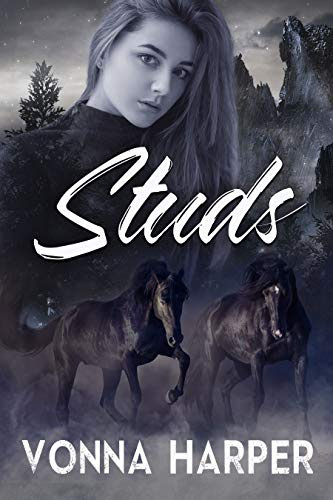 $0.99
Studs (Shifters Ménage)
by Vonna Harper
Two determined men capable of becoming stallions reveal their secret to a quiet, lovely Hopi woman as they seek safety for themselves and their herd. Although the shifters are natural competitors, danger leaves them with no choice but to share Terena. She challenges them in ways even their vital task doesn't.
Read More…
$0.99
Call Me Sugar: An MMF Menage (Sugar & Sin Book 1)
by Lacee Hightower
I'm a cattle rancher and owner to Ryker Ranch. For 15 years I've loved a man but longed for a woman. I've broken every rule imaginable, acted out reprehensible, frowned upon, unmentionable wrong-doings that people in these parts of Texas look down upon as sin and damnation. But by all that is holy and hallowed, I don't give a damn. I wouldn't change a thing.
Read More…