She's the One by Erin Nicholas is FREE for a limited time only!
★  ★  ★  FREEBIE ALERT  ★  ★  ★
She's the One, a sexy, opposites attract romance from New York Times bestselling author Erin Nicholas, is FREE for a limited time only!
Download your copy for FREE today!
Amazon: https://amzn.to/2ZwR8bv
Apple Books: https://apple.co/2WWX4cf
Amazon Worldwide: http://mybook.to/shestheone
Kobo: https://bit.ly/3ed11iK
Sometimes you see love clearly. And sometimes it has to smack you in the face.
When a stranger walks up and punches him in a bar, Ryan Kaye assumes there's a good reason. And a one-night stand with his best friend's older sister, Professor Amanda Dixon, is a really good reason.
Except that it never happened.
She says she's sorry for the lie, but he doesn't want an apology… He wants the night.
The last thing Amanda needs is to add to her long list of commitments. But when tempted with the chance to fulfill a few fantasies with the hot paramedic she's had dirty dreams about forever, she can't resist.
One night is surely enough time for a renowned playboy like Ryan to teach her a few fun things. Thank goodness it isn't enough time to fall in love…

WALK OF SHAME SERIES
by Victoria Ashley
99c SALE!!!
All SIX dirty talking Walk of Shame male entertainers in one ebook for 99c for the first time ever!!! Victoria Ashley's Walk of Shame series is on sale for a limited time only!!!
"SEXY, DIRTY, AND HOT, HOT, HOT!!!!! …These dirty boys will keep you coming back time and again!!" – Amazon reviewer
US: https://amzn.to/2rae0i7
UK: https://amzn.to/2XxEYfF
CA: https://amzn.to/2qAppHN
AU: https://amzn.to/2rbnBVM
B&N: https://bit.ly/3embxEq
Kobo: https://bit.ly/3c4hVi1
Apple Books: https://apple.co/3ce87SV
"You don't come to Walk of Shame unless you're looking to fulfill your darkest, wildest fantasies. This place is dirty. The boys are dirty and addictive…"
Slade: The SEX ADDICT.
I've been told it's a problem. I see it as a passion… something that I'm good at. And who stops something that they're good at?
Hemy: The HEARTBREAKER
I've hurt the one person that means the most to me in life; the only woman I have ever loved. I let the drugs, alcohol and wildlife take over and consume me. I got her where I wanted her and ripped her heart out.
Cale: The VIRGIN
With the exception of my tongue. The countless things I can do with my tongue are bound to leave you breathless and begging for more, but more… is something that I can't give. It's a choice. My choice.
Stone: The GO GETTER
I set my sights on what I want and go after it. Not giving up easily is what I'm known for.
Styx: The GIVER
Most would say of great orgasms and rough sex, but I have so much more to offer, and when I find the right one, I'm giving her everything that I have in me: my heart, my soul, and my life.
Kash: The PROTECTOR
It runs deep in me; this need to dedicate myself to a woman and make her feel secure and cared for in every single way. Not just physically, but emotionally.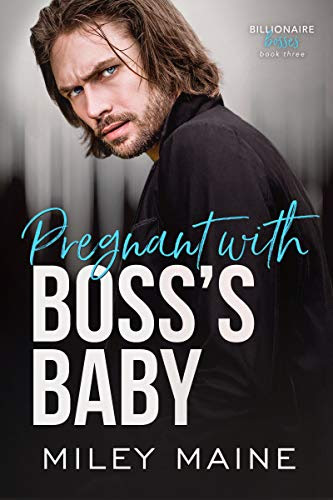 $0.99
Pregnant with Boss's Baby (Billionaire Bosses Book 3)
by Miley Maine
One minute, I'm about to lose my job. Then the next minute, I'm falling for my boss. In my defense, I didn't know that Jace was the new owner of the company that I worked for. He was just a hot billionaire that I met in a coffee shop. Handing him my V-card was the beginning of an end. It led to something that I wasn't ready for. Pregnancy.
**Free On Kindle Unlimited!**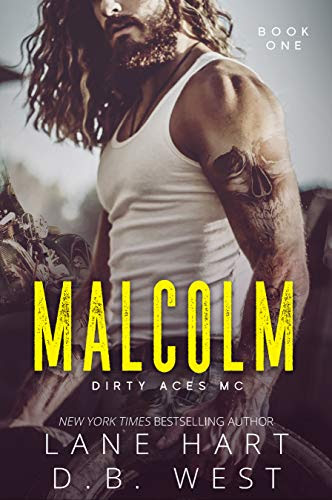 $0.99
Malcolm (Dirty Aces MC Book 1)
by Lane Hart and D.B. West
Naomi doesn't belong in our world. That's why I kept a close eye on her, waiting, watching. Sooner or later, I knew I would get my answers. And boy did I. The woman's a damn thief, stealing from me and the Dirty Aces MC. Now she's going to regret screwing us over.
**Free On Kindle Unlimited!**
$0.99
Her Cocky Cowboys (Men of Montana Book 1)
by Roma James
My world finally felt balanced again – until two smokin'-hot cowboys rode in and flipped everything upside down. These two are real men – and they're just what I want, what I need. It won't be all sunsets and happy trails because I don't know who's targeting my ranch. One thing I do know, though? This is going to be one hell of a ride.
**Free On Kindle Unlimited!**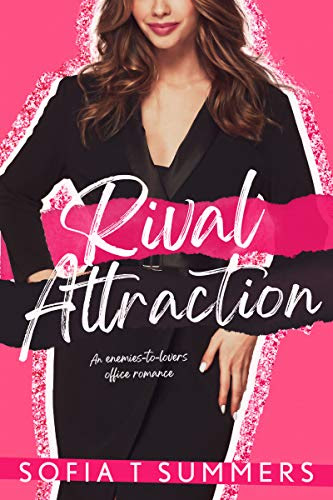 $0.99
Rival Attraction (Forbidden First Times Book 1)
by Sofia T Summers
I'm never walking down that path again. Even if he kisses better than any other man. We'll always be bitter rivals. Eight years ago, he ruined my life. Now, the grade-A jerk is back to do it again. Christopher Kinnison is many things. One thing he absolute is not is kind. He proved that eight years ago when he destroyed my dreams and career along with my heart.
**Free On Kindle Unlimited!**
$2.99
Blue Dragon's Thief (Dragons of Xanthara Book 2)
by Misty Malloy
I'm going to steal from the sexiest, most arrogant dragon ever. Prince Manu has no idea I'm a thief. He thinks I'm here on this planet to be mated to a Xantharan, a hulking blue alien warrior just like him. He's wrong. I need to stay focused. Devoted to my mission of finding and stealing the ancient artifact I came for. His cocky, playboy smile isn't helping one bit.
**Free On Kindle Unlimited!**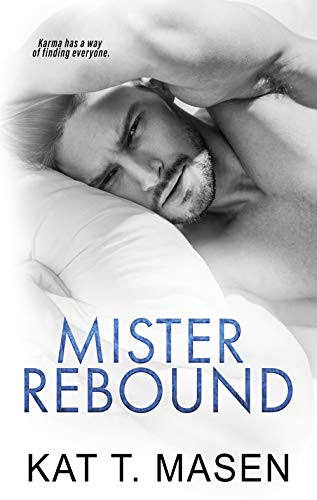 FREE
Mister Rebound
by Kat T.Masen
Moving across the country was supposed to be a fresh start. I'd made mistakes, but I told myself I'd no longer prey on emotionally unstable women. I don't do relationships—I'm a selfish bastard who enjoys not answering to anyone—and relationships mean being with only one woman. Until her. She was after a rebound. But I wanted more…
Contemporary Romance
Romantically Ever After
By Various Authors
Was $2.99
For a Limited Time Only $.99
Contemporary Romance
The Heartbreak Cafe
By Melissa Hill
Was $2.99