✮   ✮  ✮  FREEBIE ALERT! ✮  ✮  ✮
Most Eligible Billionaire, from New York Times bestselling author Annika Martin is FREE for a limited time only!
Download your copy today!
Amazon US➜ http://amzn.to/2zfhkbt
Amazon UK➜ http://amzn.to/2zgCCbk
iBooks➜ http://geni.us/zURXRO
Kobo➜ http://geni.us/Hnnbjb
Nook➜ http://geni.us/CPR0
GooglePlay: http://bit.ly/2N82EBA
He's a powerful billionaire CEO who built the family business into an empire. The money doesn't matter to him, but the company is his life. And then his eccentric mother wills it all to her tiny dog.
I'm Vicky, the dog whisperer. (Not really, but that's what my elderly neighbor always says.) When she dies, she surprises everybody by leaving a corporation worth billions to her dog, Smuckers. With me as his spokesperson.
Suddenly I go from running my Etsy store to sitting in an elegant Wall Street boardroom with Smuckers in my lap. And my neighbor's son, Henry Locke, aka New York's most eligible bachelor, glaring across the table at me.
Rumor has it Henry's a business genius who's as talented in the bedroom as he is in the boardroom. Sure, he's gorgeous. Sex-in-a-seven-thousand dollar suit. But…
He's arrogant and infuriating.
He refuses to listen to me when I insist I didn't con his mother.
He thinks he can bully me, buy me off, control me, even seduce me.
Henry may have the women of Manhattan eating out of the palm of his hand, but I'm so over entitled rich guys who think they own the world.
No way will his wicked smile be charming ME out of my panties.
His wicked…devastating…impossible-to-resist smile.
Oh well, who needs panties anyway?
*** A sexy enemies-to-lovers romantic comedy standalone!***
*Formerly entitled Most Eligible Bastard*
ADD to your TBR: http://bit.ly/2Ki2qKh
★  ★  ★  HOT 99¢ SALE ALERT  ★  ★  ★
Close Cover, a sexy, edge of your seat romance by New York Times bestselling author Lexi Blake is ON SALE NOW for only 99¢ for a limited time!
Download your copy today for only 99¢!
Amazon: https://amzn.to/3cLv8Nt
Apple Books: https://apple.co/2yLIL0E
Amazon Worldwide: http://mybook.to/closecoverlb
Nook: https://bit.ly/2S6P3yA
Kobo: https://bit.ly/3cK6lta
Google Play: https://bit.ly/2KAOo4q
Remy Guidry doesn't do relationships. He tried the marriage thing once, back in Louisiana, and learned the hard way that all he really needs in life is a cold beer, some good friends, and the occasional hookup. His job as a bodyguard with McKay-Taggart gives him purpose and lovely perks, like access to Sanctum. The last thing he needs in his life is a woman with stars in her eyes and babies in her future.
Lisa Daley's life is going in the right direction. She has graduated from college after years of putting herself through school. She's got a new job at an accounting firm and she's finished her Sanctum training. Finally on her own and having fun, her life seems pretty perfect. Except she's lonely and the one man she wants won't give her a second look.
There is one other little glitch. Apparently, her new firm is really a front for the mob and now they want her dead. Assassins can really ruin a fun girls' night out. Suddenly strapped to the very same six-foot-five-inch hunk of a bodyguard who makes her heart pound, Lisa can't decide if this situation is a blessing or a curse.
As the mob closes in, Remy takes his tempting new charge back to the safest place he knows—his home in the bayou. Surrounded by his past, he can't help wondering if Lisa is his future. To answer that question, he just has to keep her alive.
The Lexi Blake Crossover Collection features a new novel by Lexi Blake and five books by some of her favorite writers:
Lexi Blake – Close Cover
Larissa Ione – Her Guardian Angel
J. Kenner – Justify Me
Corinne Michaels – Say You Won't Let Go
Carly Phillips – His to Protect
Susan Stoker – Rescuing Sadie
★ ★ ★ HOT SALE ALERT! ★ ★ ★
"An intense, addictive treat for fans of angst-ridden bully romance. Siobhan Davis knocks it out of the park yet again! Is there anything she can't write? Answer: nope!" Rachel Harris, New York Times bestselling author
Cruel Intentions, the first dark, bully romance in the Rydeville Elite Series from USA Today bestselling author Siobhan Davis is ON SALE for 99¢ for a limited time only!
Don't miss out! Download your copy today or read FREE in Kindle Unlimited!
Amazon: https://amzn.to/2WHTYti
Amazon Worldwide: http://mybook.to/CruelIntentions
AN AMAZON TOP 25 BESTSELLER
In the power struggle between two elite groups, one feisty girl will bring them to their knees…
Life is a cruel game where only the most ruthless survive. It's a truth my mother rebelled against, and she paid for it with her life. Now, I play their game. Publicly accepting the destiny that lies in wait for me when I turn eighteen.
But, behind closed doors, I plot my escape.
Trent, Charlie, and my twin, Drew, rule the hallways of Rydeville High with arrogance and an iron fist. I execute my role perfectly, hating every second, but they never let me forget my place in this world.
Everyone obeys the rules. They have for generations. Because our families have always been in control.
Until Cam, Sawyer, and Jackson show up. Throwing their new money around. Challenging the status quo. Setting hearts racing with their gorgeous faces, hot bodies, and bad boy attitudes.
Battle lines are drawn. Sides are taken. And I'm trapped in the middle, because I made a mistake one fateful night when I gave my V-card to a stranger in a blatant F you to my fiancé.
I thought it was the one thing I owned. A precious memory to carry me through each dark day.
I couldn't have been more wrong.
Because the stranger was Camden Marshall, leader of the new elite and my perpetual tormenter. He hates me with a passion unrivaled, and he won't be the only one. Fire will rain down if the truth is revealed, threatening alliances, and the power struggle will turn vicious.
My life will hang in the balance.
But I'll be ready, and I'm not going down without a fight.
Due to mature content and themes this book is recommended to readers aged eighteen and over. This is a full-length novel, 106k words, and it's book one in a planned trilogy. Cannot be read as a standalone and ends with a cliffhanger.
★  ★  ★  HOT 99¢ SALE ALERT  ★  ★  ★
THRIVE is everything I love. Heat, heart, take-charge heroes and a dash of suspense to keep you on your toes. —Jay Crownover, New York Times Bestselling Author
Thrive, a sexy and suspenseful second chance romance from USA Today bestselling author Aly Martinez is ON SALE for only 99¢ for a limited time!
Don't miss this deal! Download your copy today for only 99¢ or read FREE in Kindle Unlimited!
Amazon: https://amzn.to/3cEreGe
Amazon Worldwide: http://mybook.to/thrive
When I was nineteen years old, I was faced with a choice that changed my life.
Keep the safety of what I already knew or risk losing everything with the young, hotheaded soldier who stole my heart.
I chose the wrong man, and for seventeen years, I paid in tears, blood, and shattered dreams for that decision.
Now, there's a man in my house, holding a gun to my head on the order of my ex-husband—given from his prison cell.
That hotheaded soldier I was too afraid to choose? He's now a six-foot-three wall of muscle who works at the country's most premier bodyguard agency. I've always wanted him, but now, I've never needed him more.
It's the call I'm terrified to make.
I'm sure he still hates me… Even though I've never stopped loving him.
BY CHANCE
VOLUME ONE BOX SET
by S.A. Clayton
NOW LIVE & ONLY 99c!!! By Chance: Volume One Box Set by S.A. Clayton is only 99c for a limited time + FREE in Kindle Unlimited!!!
"so very good… unputdownable, unforgettable, and undeniable in all the best ways!" – Amazon reviewer
"This book has everything I love in a romance… a heroine you'll adore and a swoony hero that will melt your panties. The sexy time is OFF THE CHARTS SIZZLING HOT!!!!" – Amazon reviewer
US: https://amzn.to/3bshuPe
UK: https://amzn.to/34XTZuT
CA: https://amzn.to/2zmYqDP
AU: https://amzn.to/2zmYoMd
This box set includes all three novellas in the series. Plus BONUS- NEVER BEFORE SEEN- EPILOGUES for all books
3 Alpha Males, 3 Chance meetings and 3 women that bring them to their knees.
Wrapped in Red
JJ is willing to accept her reclusive life as a freelance editor. As long as she's got her best friend and her Chris Hemsworth movie collection, she can cope. But this holiday season seems hell-bent on stirring up old grudges. Her ex got engaged less than four months after breaking her heart, and now JJ wants to show him what he's missing. Even if that means enduring his ugly Christmas sweater party.
Liam never thought much about life outside his father's investment firm, he was perfectly content with his solitary existence, until he meets JJ. The feisty brunette in the ugliest Christmas sweater he's ever seen turns his life upside down with one captivating kiss. Then she disappears.
But their lives are intertwined more than either of them realize, and when the truth comes out, their seemingly perfect connection may not survive.
Dipped in Gold
Level-headed and responsible, Clara generally makes all the right decisions. Given her life behind the screen and her drive to be successful, she has to. While having fantasies of a one-night stand is one thing, actually following through in a supply closet at a club with a guy she's never met before… Bad idea. But just when she thinks that glorious night is merely fodder for daydreams, he walks through the door of her roommate's party, and her world gets ten-times smaller.
Damon loves women, always has, and that night at the club was supposed to be a one and done. But Damon can't get his mystery girl out of his head. When he inexplicably runs into her while ringing in the new year with his best friend, he realizes that it's fate and becomes determined to do anything to make her his.
Unfortunately, somebody has other ideas that threaten their happiness, and neither realizes just how close the threat has gotten until it's too late.
Sweet Valentine
Valentina loves owning her own bakery and making her customers smile. But being her own boss means spending every waking hour working and leaves little time for anything else. No matter, finding a man to stand by her side was never in her plans—at least not anymore. But when a handsome man walks into her shop, stealing her breath, everything changes.
Noah was content teaching his second-grade class and devoting all of his time to his students. Until he steps into Val's Sweet Treats, and his whole world turns upside down. What is it about Val that draws him? Is it her compassion for her customers? Her ability to create such mouth-watering treats? Or is it the fact that she wants nothing to do with him? Regardless, now that he's seen her, he will stop at nothing to get her attention.
But everyone has a past, and when theirs start to creep back into their lives, will they be able to weather the storm? Or will their relationship crumble into pieces…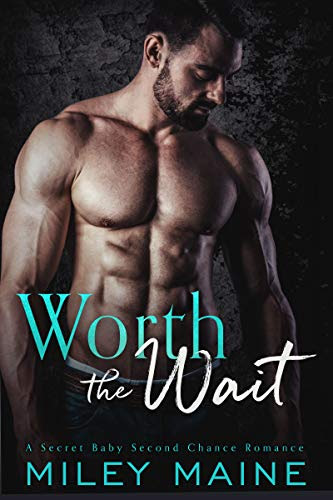 $0.99
Worth the Wait
by Miley Maine
I never expected James to be back. It means trouble. He has no clue that he's the father of my kid. How could he? He abandoned me when I needed him. And now, he thinks that my whole world belongs to him. It's a lie he needs to stop telling himself. Even if he's the hottest FBI field agent to ever exist. Danger is right around the corner. So is heartbreak. What will strike first?
*Available on Kindle Unlimited*
$0.99
Immortal Hearts of San Francisco (Boxed Set Books 1-3)
by Susan Griscom
"Tempted by a Vampire:" Enter a world of temptation & lust, where rock stars are not only gorgeous and sexy, but they're also vampires. "Captivated by a Vampire:" Their worlds mix as well as oil and water, but their attraction to each other is electric. "Rocked by a Vampire:" He's dangerously sexy, arrogant & complicated, yet what he reveals to her ignites her desire for him.
**Free On Kindle Unlimited!**
$0.99
The McCabe Brothers The Collection
by Lorhainne Eckhart
Now a USA Today bestseller. Join the five McCabe siblings on their journeys to the dark and dangerous side of love! An intense, exhilarating collection of romantic thrillers you won't want to miss. This collection includes all the books in this new spinoff series. Don't Stop Me, Don't Catch Me, Don't Run From Me, Don't Hide From Me, and the newest addition Claudia's story in Don't Leave Me.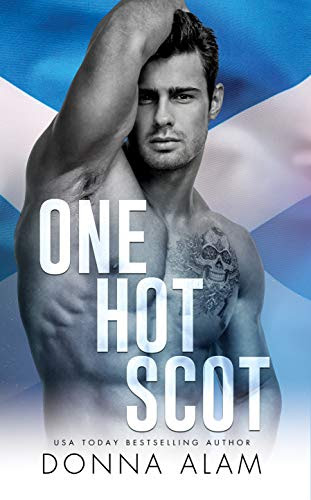 Free
One Hot Scot (Hot Scots)
by Donna Alam
I have ninety-nine problems. Literally. I've lost my husband, my job, my home, and I narrowly avoided jail time! Now I'm back living in the place I loathe most. Things couldn't possibly get any worse… Until problem #100 walks in.
$0.99
Touched by the Sandman
A lonely woman's torrid sexual dreams and fantasy partner await her as a dominant reality in another dimension.
https://www.amazon.com/Touched-Sandman-Beverly-Ovalle-ebook/dp/B00J5NRIIK
https://boroughspublishinggroup.com/books/touched-sandman
https://www.kobo.com/us/en/ebook/touched-by-the-sandman-1
https://books.apple.com/us/book/touched-by-the-sandman/id845450434
https://www.barnesandnoble.com/w/touched-by-the-sandman-beverly-ovalle/1118958221?ean=2940045782098
https://www.smashwords.com/books/view/421350
Western Romance / Suspense
Rafe
By Kathy Ivan
Was $.99
For a Limited Time FREE
Romantic Suspense
The Ideal Man
By Julie Garwood
Was $7.99
Currently $1.99