$1.99
The Worst Best Man
by Mia Sosa
Get the book Entertainment Weekly called "rom-com perfection." For wedding planner Carolina Santos, the opportunity of a lifetime comes with a hitch … she has to collaborate with the best (make that worst) man from her own failed nuptials—her ex-fiancé's younger brother. Expect fireworks!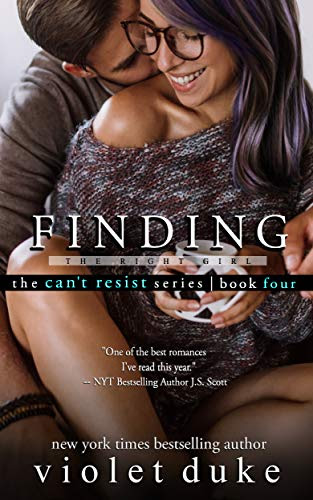 $0.99
Finding the Right Girl (Can't Resist Book 4)
by Violet Duke
Being a single dad who's now loved and lost twice in his life, all Brian's currently looking for is something casual and simple for a change. Unfortunately, being the nice guy poster boy and all, he isn't exactly versed in the fine art of flings. So, he looks to the unique and outrageously button-pushing Tessa for a crash course.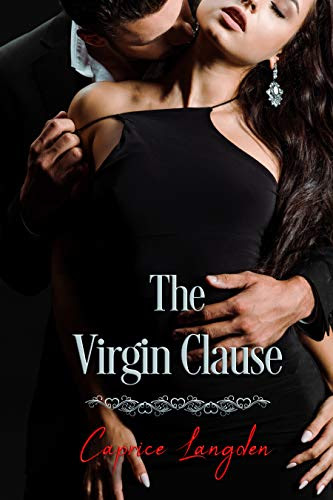 $0.99
The Virgin Clause (The Calegaris Book 1)
by Caprice Langden
The duet is complete! Start The Calegaris series with book one. "I'm a ruthless killer and she's the girl next door. We don't belong together, but she made me an offer and I couldn't say no. Now, she's all mine… If I can keep her alive."
**Free On Kindle Unlimited!**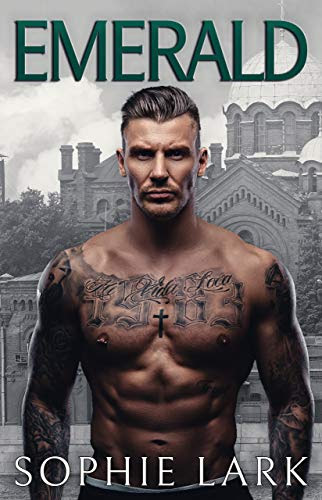 $0.99
Emerald (Colors of Crime Book 5)
by Sophie Lark
After he catches beautiful assassin Sloane trying to poison him, Ivan takes her prisoner. He'll stop at nothing to get her to reveal her secrets — whether it be through punishment or pleasure… A sensual dark romance!
*Free On Kindle Unlimited!**
Free
The Master Series: Bought by the Billionaire (Bought By the Billionaire Box Set Books 1-6)
by Simone Leigh
She got more than she bargained for… When hotel maid Elizabeth decides to take a shower in the penthouse suite of one of the guests, it has unexpected consequences. A BDSM Erotic Romance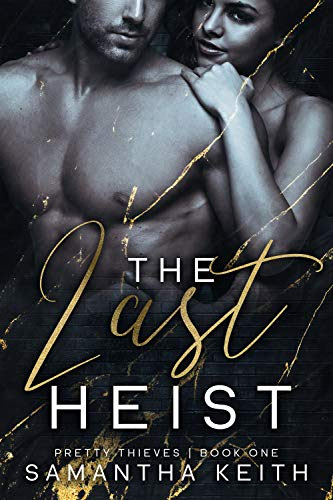 Free
The Last Heist (Pretty Thieves Book 1)
by Samantha Keith
Nothing's more dangerous than stealing from her diamond smuggling client—except recruiting her ex-boyfriend, Milo. It's been years since Serena has faced her ex, and she won't fall for his charm. Not when he gave her the boot twice. But their snuffed out flame sparks anew, and their need for each other might kill them if their last heist doesn't.
$1.99
Pucking Parker (Face-Off Legacy Book 1)
by Jillian Quinn
His hockey coach's daughter is off-limits…
The first time I met Preston Parker I slammed face-first into his wet, chiseled abs.
In the men's locker room, of all places.
As if that wasn't embarrassing enough, Mr. MVP gave me one of his killer smirks, right before dropping his towel in front of me.
Just to prove a point.
That no woman can resist him.
Not even me.
Now, he keeps finding ways to see me. And I find myself wanting to break my dad's rules about his players.
Rules I never break for a reason…
Because falling for a player like Parker was never part of the plan.
Pucking Parker is a complete standalone novel with a HEA and a hero you will fall in love with. Scroll up now to get your copy of this steamy college sports romance!
**Free On Kindle Unlimited!**
$4.99
The Complete Chicago Defiance MC Boxset (Books 1-8)
by K E Osborn
These stories aren't merely about brothers, love and family—they're about chaos, betrayal, conflict and turmoil. Life – it's worth living. Because we are Defiance.
**Free On Kindle Unlimited!**
$0.99
Always Hers
by Jagger Cole
I've been saving myself for a man I can't have. Carter Holloway was always out of bounds—too old for me, and definitely too gorgeous. He was the crush that crushed me, and then he was gone; presumed killed in action in Afghanistan. Now with my mother's illness kicking our butts emotionally and financially, I'm out of options and out of money.
**Free On Kindle Unlimited!**
$0.99
Summer Romance Box Set
by Kandi Steiner
It's back! The Summer Romance Box Set is back just in time to kick off another hot summer, and for Memorial Day Weekend only, it's just 99 cents for THREE bestselling books! What's inside? A small, cabin town, broody neighbor romance. A hot summer romance with a mysterious athletic trainer. An epic road trip romance full of adventure and angst
**Free On Kindle Unlimited!**
$0.99
Runaway (Cascade Mountain Manhunt Book 1)
by Mia London & Susan Sheehey
A year on the run from the cartel feels like a nightmare for cybersecurity specialist Reed Monroe. But with DEA believing he's a mole who'd killed his partner, running is the only option. Skye Winters is desperate to escape monotonous Cascade Creek, Washington. A handsome stranger's adventurous stories are entertaining enough, until an assassin reveals they aren't fictional.
Free
Have My Baby (Crescent Cove Book 1)
by Taryn Quinn
Have my baby, no strings attached. That was what my single dad best friend Seth said to me while I was waitressing at the diner. But how do I say yes without him finding out I've been in love with him for years?
★  ★  ★ OUT OF THIS WORLD 99¢ SALE ★ ★ ★ 
"Gena Showalter is a romantic genius." -San Francisco Book Review
THE DARKEST ASSASSIN, a must read standalone novella in Gena Showalter's Lords of the Underworld series is ON SALE NOW for only 99¢, exclusively on Apple Books!
From New York Times and USA Today bestselling author Gena Showalter comes a new story in her Lords of the Underworld series…
Download your copy today! >>>> https://apple.co/3g4AOEP
Fox is a demon-possessed immortal with many talents.
–Ability to open portals—check
–Power to kill the most dangerous Sent Ones—check
–Scare away any man who might want to date her—mate
Now, the keeper of Distrust has been marked for death, a winged assassin with rainbow-colored eyes tracking her every move, determined to avenge the males she accidentally decimated. If only she could control the desire to rip off his clothes…
Bjorn is a fierce warrior with many complications.
–Tragic, torture-filled past—check
–A wife he was forced to wed, who is draining his life force—check
–Ever-intensifying desire for the enigmatic Fox—mate
Never has he hesitated to exterminate an evil being. Until now. The sharp-tongued female with a shockingly vulnerable heart tempts him in ways no one else ever has, threatening his iron control.
But, as Fate itself seems to conspire against the unlikely pair, both old and new enemies emerge. And Fox and Bjorn must fight to survive.
And learn to love…
A Marquess in Waiting and the Cursed Heiress…
The
ton
is abuzz and mamas are lining up their daughters; identical twins Maximus and Lucius St. Albans are making their entry into society. But they're not just eligible―they're the missing grandsons of the Duke of Warrington, stolen as infants.
However, Maximus doesn't relish the battle with his cocky, reprobate brother to be the next Marquess. And he has no time for the simpering misses now vying for his attention. Only Miss Sabi
na Teverton has his interest.
She was resigned to life as a spinster but from the moment Sabina meets Lord Maximus, her heart is torn. She dreams of a match with him―but how can that be when she's been branded as cursed…and she knows secrets of that night long ago when Maximus and his twin were snatched from their cradles?