Well, I started plotting. I was stuck. I'm still working on the kinks of the issue and then the words should flow again. I plot in my head, even if I should write them down. But that has led to all kinds of problems in the past. I've thrown out a whole manuscript that I plotted down. I just couldn't make it fit so I forced it.
My conundrum? Teasing Tamara is a bit too bland. Eek! I shouldn't admit that, lol. But it is. It is going way too smooth for our hero. I've been stuck for a while. I loooong while. So I worked on another manuscript for a while. Now I'm a bit stuck on that one, lol.
In the meantime, a plot twist has been wiggling its way into my brain. Yay! Brain worms!
Since the technology was found in Saving Grace, I thought, what if not all of the humans were thrilled with that fact? What if some of them were scared that the virus would be released again? Killing off more of them?
What if the dragons weren't the only shifters around?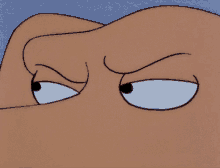 Okay, so I may or may not introduce other shifters. But the scared humans? Ones who will stop at nothing to preserve humanity? Oh yeah, they'll be there. It has to be just right.
In the mean time, my kitchen is at a stand still. Waiting on more materials to be received. The company doing my cabinets are coming out to check the work and make sure the items I need are ordered. They had no idea why the soffits around the house weren't done. Okay. The original project manager quit so they are not sure whether or not the materials were ordered. The company is sending out someone to the house on Monday to check the work and make sure everything that needs to be ordered is. Plus they are checking a cabinet I complained about.
It's a good company or I wouldn't have gone with them. Once I mentioned the concern I had, that is when I received a call back and was told someone would come out to check it out.
Then on April 5, my new countertops are being installed. On Saturday the 27th, I pick up the tile for the backsplash. I love it. However, I'm having it installed so the curves are facing the bottom. Rather than mermaid, I'll have dragon scales.
It looks great with my new countertops. I'm so excited. But it's not anywhere near done. Painting, once everything is done, has to be completed. I'm not even sure what color I will paint. It is grey right now and that may look great with the kitchen. I'll see.
Then the floors. Ahh, the floors. I truly think I will have to do the whole downstairs. I'm not sure yet. Tile floors are hella cold in winter in Wisconsin. That would be so hard in the kitchen, especially as I'm a barefoot kind of gal. Hardwood through out the house would be better. Or I could see if I can put in heated floors in the kitchen but my electric bill is already outrageous, so that option is probably not practical.
Before the floors are done, we want to change a huge downstairs bathroom into an ensuite for the downstairs bedroom and add a powder room for guests. So we'll change a 4 br/2 bath into a 4 br/2 and a 1/2 bath. We also are looking into adding on the back of the house so we have a laundry room/mudroom in the back of the house.
There is no use doing the floors if we are adding on and changing the layout. We'd just have to do it again. So I'll live with the ugly brown floors in the kitchen for a couple of years until the rest of it is done. We're stretching it out because of finances, of course. If we could afford to do it all at once I would, but it doesn't work that way. At least not in my world!
So, I have a lot to look forward to. Writing to finish because Teasing Tamara will be out at the beginning of July come hell or high water!
Don't forget to check back tomorrow for my Sunday Sales post.