I couldn't connect to the internet on our last leg of travel home to post yesterday. You'd have thought I'd have that problem in the mountains. Nope, across the flat lands of Nebraska and Iowa!
Needless to say, we made it home. Now I have a short story to finish by tomorrow for an anthology so I have to get writing! Have a Fabulous Sunday and don't forget to check the prices before you buy!
✮ ✮ ✮ SALE ALERT! ✮ ✮ ✮
Kick off football season with this HOT deal!
Dirty Player, a sexy sports romance, by Stacey Lynn is on sale for 99¢, for a limited time only!
Download your copy today!
Amazon: http://mybook.to/dirtyplayer
Apple Books: https://apple.co/2Kmd0yw
Kobo: http://bit.ly/2ygmsKU
Nook: http://bit.ly/2Ys7LG9
As MVP tight end for the Rough Riders, I'm used to getting what I want. When I want. 
If my sexy as sin looks don't seal the deal, my larger than life bankroll does.
Plus, once women see what I'm packing below the belt, they always come back for more. And I'm happy to oblige, before sending them on their satisfied way.
None of that matters now. My sights are set on a Super Bowl ring—kicking ass on the field and staying focused are my only options, getting distracted is not.
Then Shannon Hale shows up and suddenly I'm fumbling like a rookie over the quarterback's sassy little sister.
She's not like other women. Wants nothing to do with me… NFL's resident playboy. The harder she pulls, the more I push.
Now the only game I want to win involves getting her in my bed, but I still have one little problem. She's very much off limits.
Good thing I've learned when you're playing for keeps, sometimes you have to play dirty.
Dirty, Reckless Love by Lexi Ryan
.99 cents
From

New York Times bestselling author Lexi Ryan comes a sexy new standalone romance about a woman torn between two men from her past, searching for missing memories that could hold the key to her future.
I'm in love with a man who tried to kill me. At least that's what they tell me . . .
Six weeks ago, paramedics found me unconscious in my own home. Beaten. Bruised. Hardly breathing. When I woke up, I couldn't remember the last three years or anything about my life in Jackson Harbor. They tell me my fiancé, Colton McKinley, is on the run for what he did to me. They tell me I'm safer if I stay away. 
I don't care if my memories ever come back. I want nothing to do with those missing years . . . until a sexy stranger with angry eyes shows up on my doorstep and demands I stop ignoring him. 
Levi Jackson is my fiancé's best friend, but seeing him sparks something inside me. As the truth unravels in my mind, I know they're wrong about Colton. My own secrets are far more dangerous than the man I was engaged to.
I return to Jackson Harbor to search for answers and find myself running from a faceless boogeyman and seeking refuge in Levi's arms. And in his bed.
I can't deny my feelings for Levi. But as the pile of lies between us grows, I realize that sometimes the truth can't set us free. It may be the very thing that could destroy us.
Amazon US: https://amzn.to/2MrKbyR
Amazon UK: https://amzn.to/2w4Lflo
Amazon CA: https://amzn.to/2w1f9qJ 
iBooks: https://apple.co/2K8zmos 
Kobo: http://bit.ly/2MsFogH 
GooglePlay: http://bit.ly/DRLGPlay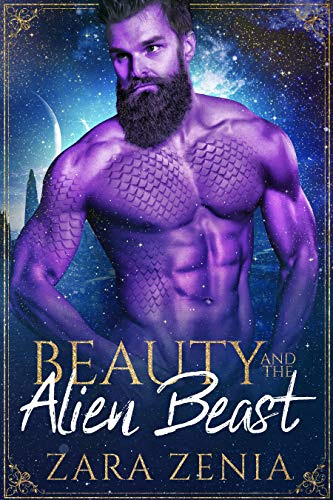 $0.99
Sharing Rose
by Brianna Skylark
A wild, romantic, sizzling Alpine adventure set high in the Swiss mountains. When a camping trip brings best friends Jacob, Alex & Rose back together for the first time in three years, Rose begins to wonder if her filthy fantasy of the pair having their way with her could come true after all. Or could the reunion drive them all apart for good?
Read More…

**Free On Kindle Unlimited!**
$0.99
The Good, The Bad, The Cursed (Monsters Book 1)
by Heather Killough-Walden
V-twins roar to life as one. Somewhere down that road, thunder rolls. They're coming. Mounting thirteen metal beasts ride the Wardens – cursed men, tall, lean and hungry, tasked with the peacekeeping of a supernatural world. These are the legends of the Monsters MC and the fierce love that binds a Monster to the one who claims his dark heart.
Read More…
Free
Buried Obsession
by Roxy Sinclaire
It was just supposed to be an interview. Getting the inside scoop on the country's hottest billionaire. He invited me to his estate and I fell for him, hard. And then I met his brother. He's dark, dangerous and oh so bad. Nothing like the billionaire. But one night changed everything. How did I end up tangled in this dark obsession?
Read More…
Free
Roommates
by Hazel Kelly
Ethan's been avoiding his stepsister since their parents got married, so when she shows up at his bachelor pad uninvited, he struggles to be polite. But the more time he spends with her, the more he realizes he'd still like to give her a lot more than a place to crash…
Read More…

**Free On Kindle Unlimited!**
$0.99
My Favorite Mistake (Bad Boy Greeks Book 2)
by Weston Parker
This curvy vixen wants nothing to do with me anyway. Until she does. When I think it's going to be a quick fling, I'm shocked to discover she's carrying my greatest fear and the one thing I've always secretly wanted more than anything else. A baby.
Read More…

**Free On Kindle Unlimited!**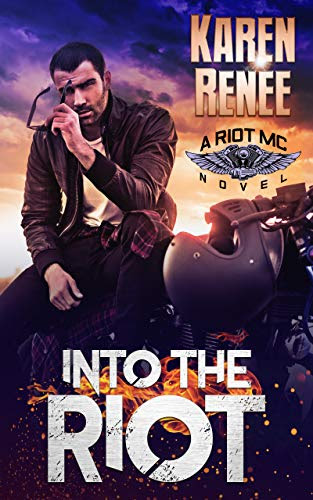 $0.99
Into the Riot (Riot MC Book 3)
by Karen Renee
Tennille "Neil" Lyons is threatened by her sister's drug dealer. She later meets a local biker and knows he is rougher & tougher than any other man. Augustus "Razor" Richardson has a past and a reputation as a ladies' man, but rarely does he get the brush-off. When he finds her again, he vows to protect her. Can he prove that she can trust him?
Read More…
$0.99
One Kind Heart (One Kind Deed Series Book 1)
by Christine DePetrillo
Dakota Brenton leads thrill seekers on adventures through the woods of Vermont. Leah Greenstead is the new fourth grade teacher in town. When Dakota meets Leah at a ceremony honoring his family's sawmill and its generous donation to rebuilding the school, he sees his next adventure. Is one kind heart enough to change Leah's mind about love?
Read More…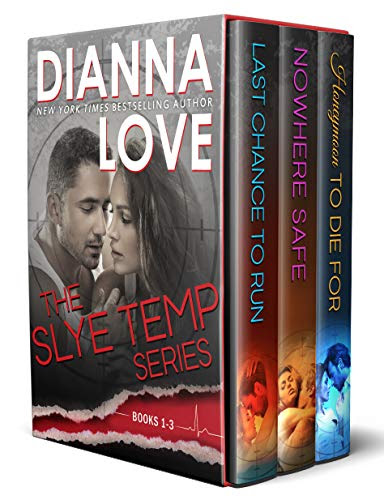 Free
Slye Temp Romantic Suspense Series Box Set (Books 1-3)
by Dianna Love
3 fast-paced, sexy stories by New York Times Bestseller Dianna Love where danger runs as hot as the tension between Angel and Zane, Trish and Josh, Ryder and Bianca. 400+ 4.5 combined star ratings for the individual books. Completed series – great for binging. "It seems with each book this series just gets better." The Reading Cafe (First time free)
Read More…