It's still Sunday! At least it is by me!
BLACK FRIDAY → CYBER MONDAY SALE!!!
FINE LINE IS ONLY 99¢ FOR A FEW DAYS!!!
⭐️⭐️⭐️⭐️⭐️

"This is a wonderful, suspenseful, action-packed story, that drew me in, made me think, and moved me." –Amazon reviewer

⭐️⭐️⭐️⭐️⭐️

"It was real, raw and gritty; I loved every page of it." –Booksprout reviewer

______________________________________________

Each book in this series can be read as a standalone.

FINE LINE

I only wanted a cup of coffee. Alone.

It was a simple request, right? Just stroll into the coffee shop on the corner, grab my usual cup of liquid nitrogen, and walk back out.

All while minding my own business.

But I had to walk in at that exact moment. Not ten minutes earlier. Not ten minutes later. Precisely when Savannah Fields needed someone to help her. When no one except me had the courage to stand up for her.

After the incident, she looked at me like I was her hero.

But I'm no hero.

I don't even know who or what I am anymore.

Who is Nick Tucker? A DEA agent? A criminal? Both? Neither?

The lines I crossed while undercover blurred my staunch sense of morality. Then the auburn-haired beauty showed up at my apartment, begging for my help. I couldn't turn her away.

The more I lost myself in her, the more I found myself again. Or so I thought.

Even a broken clock gets to be right twice a day.

There's a fine line between right and wrong, love and hate, heaven and hell.
FREE EBOOKS!!!
DOWNLOAD YOUR FREE EBOOK THROUGH MONDAY!!!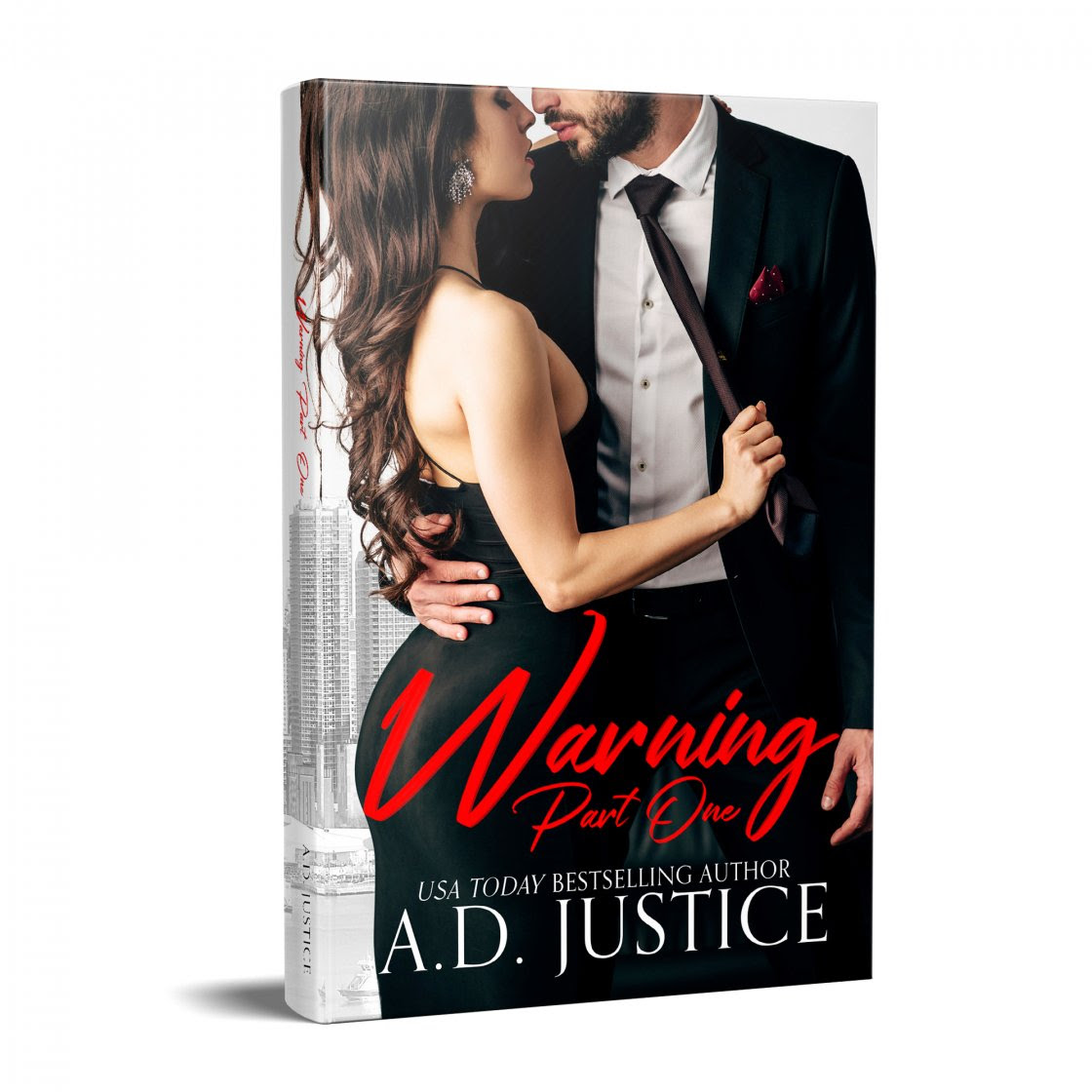 FREE EBOOK!!!
WARNING, PART ONE
⭐️⭐️⭐️⭐️⭐️

"I'm still trying to catch my breath from this book."

⭐️⭐️⭐️⭐️⭐️

"It gripped me from the beginning and I couldn't wait to see what was going to happen next."

⭐️⭐️⭐️⭐️⭐️

"I literally could not put this book down, it was so hot, so intense."

Universal Link: https://geni.us/warningone
FREE EBOOK!!!
MISTLETOE NOT REQUIRED
⭐️⭐️⭐️⭐️⭐️

"Great story! I loved Mallory and Hunter! The story had me captivated from the beginning and it flowed so nicely, with very "real-life" characters."

⭐️⭐️⭐️⭐️⭐️

"OH was this ever a swoon-worthy second chance romance!"

⭐️⭐️⭐️⭐️⭐️

"This is a perfect story of second chance romance and all the emotions that seem to jump from the characters to my heart."

Universal Link: https://geni.us/mistletoenotreq
Hopefully you're not all shopped out because the Howls Romance authors have some ahmazing deals for you for this holiday weekend. Dude, some of the books are even fuhree! BOOM.
Head on over to the landing page to check out all the books on sale.
★★★ SALE ALERT! ★★★
The Lemon Sisters by Jill Shalvis is $1.99 for a limited time!
The New York Times bestselling author of Rainy Day Friends and Lost and Found Sisters returns to Wildstone, California, where two completely opposite sisters- who are still nursing wounds from the past-realize they need each other more than they think.
When Brooke's older sister, Mindy, shows up at her door with her three kids in tow, she barely recognizes her sibling who looks like she's on the verge of a total breakdown. While adventurous, wanderlust Brooke was always the problem child, eager to slip free of Wildstone and its small-town constraints, Mindy was the golden child, who never had a hair out of place or a GPA below 4.0. The Mindy that arrives at Brooke's apartment however, is a far cry from the ever-perfect doctor's wife.
Brooke's further stunned when Mindy asks to trade places with her for a few days so she can pick up her pieces and put herself back together. What Mindy doesn't realize is that Brooke is just as broken. Her sister needs her though, so Brooke takes the kids and returns to Wildstone.
But how does one go home after seven years away and what feels like a lifetime of secrets? It doesn't take long for Brooke to come face-to-face with her past, in the form of one tall, dark, sexy mistake. But Garrett's no longer interested, or so he says. Only his words don't match his actions, leaving Brooke feeling things she long ago shoved deep.
The sisters begin to wonder if the childhood taunts were true, are they lemons in life? In love? True or not, they know one thing—you can't run far enough to outpace your demons. And when long-dead secrets surface, they'll have to overcome their differences and learn that sometimes the one person who can help you the most is the one you never thought to ask.