Willow's Cry
The Glen book 2
Alex is just a regular guy… who can hear the wind speak and the earth talk, not a bad thing for a Park Ranger if a bit unusual. His life is everything he desires. Until Mother Nature expresses her displeasure at his family's threat to sell the land they had been charged to protect. Alex is left to try to stop the sale, finding a damsel in distress along the way who wraps herself around his heart.
Happy living in her tree, observing the world without joining in, Willow has yearned for Alex for years. Too shy to emerge, the little nymph is suddenly catapulted into Alex's arms, her tree destroyed during a massive storm.
Mother Nature has a plan and she'll do everything she can to force Alex's family to continue their roles as guardians, even if it means sacrificing one she protects.
*available in kindle unlimited*
Amazon US: https://www.amazon.com/Willows-Cry-Beverly-Ovalle-ebook/dp/B07BJCJ5FP/
Amazon UK: https://www.amazon.co.uk/Willows-Cry-Beverly-Ovalle-ebook/dp/B07BJCJ5FP/
Amazon CA: https://www.amazon.ca/Willows-Cry-Beverly-Ovalle-ebook/dp/B07BJCJ5FP/
Amazon FR: https://www.amazon.fr/Willows-Cry-English-Beverly-Ovalle-ebook/dp/B07BJCJ5FP/
Amazon AU: https://www.amazon.com.au/Willows-Cry-Beverly-Ovalle-ebook/dp/B07BJCJ5FP/
99c SALE!!! Somewhere to Begin by Mika Jolie is only 99c for a limited time + FREE in Kindle Unlimited!!!
"This book has everything you could wish for in a love story" – Amazon reviewer
"beautifully written and totally captivating… 5 stars!" – Amazon reviewer
US: https://amzn.to/2WrTmrl
UK: https://amzn.to/2U1Dji2
CA: https://amzn.to/2woshdV
AU: https://amzn.to/3a4CkU2
A runaway bride. A broken warrior.
Dutiful. Subservient. Perfect. Colbie Bennington has been trained from a young age to be obedient.
But walking down the aisle with purple welts on her forearm was never a part of her dream wedding.
Away from the chaos of her life, she's looking for a fresh start.
Her quiet and mysterious landlord isn't part of the plan.
But his hard-muscled body and smoldering smiles are difficult to ignore.
Too trapped in a mental war to be at peace and too damaged to be at war, romance is the last thing on Navy Seal, Zander Serrano's mind.
Colbie is a wounded bird.
Everything he should stay away from.
Yet, for the first time since returning from war, he feels emotion, hot all-consuming.
Two broken souls.
Each with their own scars.
The attraction is undeniable. Unexpected.
Will they heal each other?
Or destroy themselves beyond repair?
#NERD
by Cambria Hebert
FREE!!!
(3/21-3/24 only)
"#Nerd is Hebert at her best. The story is filled with a fun romance, and tons of steamy, satisfying moments." – Author Amber Garza
"#IFellInLove #bookhangover #whyamIhashtaggingeverything Because #Nerd was awesome!" – All is Read Review Blog
US: https://amzn.to/3a9wSz3
UK: https://amzn.to/2J3oNjF
CA: https://amzn.to/2xPNqhl
AU: https://amzn.to/2UstGYO
B&N: https://bit.ly/2WxuUVf
Kobo: https://bit.ly/394gwq9
Apple Books: https://apple.co/3ac19gP
Universal: https://books2read.com/hashtagnerd
Watch the trailer ➩ https://youtu.be/Toj7zqBOLV4
Two people from completely different worlds are about to be thrown together…
In more ways than one. She wants to keep her scholarship. He wants to stay on the team. An awkward alliance doesn't even begin to cover Rimmel and Romeo's relationship.
But that's about to change.
It starts with a dare. An initiation. A challenge.
Quickly, it turns into more. But when you're a victim of your status, there is no room for anything real. The rules are clear and simple.
Stick to your circle.
And never fall in love with anyone on the outside.
Contemporary Romance
Next to You
by Julia Gabriel
Was $4.99
Currently FREE

$0.99
Next Door Daddy
by Jagger Cole
She's the forbidden fruit, and I'm starving. Being near her is dangerous. Giving in to temptation could destroy my billion-dollar empire. There's danger closing in that could sweep us both into it. But the more off-limits I tell myself she is, the more I want her, and crave her.
**Free On Kindle Unlimited!**
FREE
The Secret (Billionaire Secrets Series Book 1)
by Lexy Timms
Billionaire, SIMON DIESEL, owns one of the largest companies in the U.S. Little is known about him-he keeps his personal life out of the media. He never expected the girl he lost his virginity to show up in his office and that she wouldn't remember him. Now he has to hire her, just to prove he's the same kid from hs—just a whole lot richer.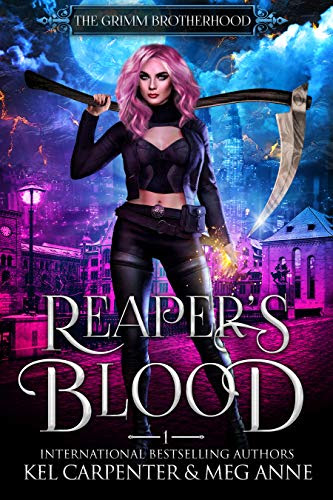 $0.99
Reaper's Blood (The Grimm Brotherhood Book 1)
by Kel Carpenter & Meg Anne
I died for Hostess cupcakes. I know. Tragic, right? Even worse, I came back and still didn't get any cupcakes. What I did get, is a six-foot-something reaper with eyes like blue fire to guide me into the world of the supernatural. And luckily for me, Mr. Single and Hot as F*ck is determined to help me keep my ass alive.
**Free On Kindle Unlimited!**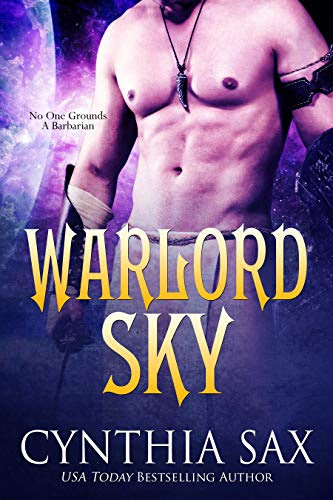 $0.99
Warlord Sky (Chamele Barbarian Warlords Book 1)
by Cynthia Sax
Mere moments after being brutally injured in a crash, a savage Barbarian Warrior finds the mate he is fated to love. She denies feeling the same attraction toward him. Can this wounded male prove himself worthy of love?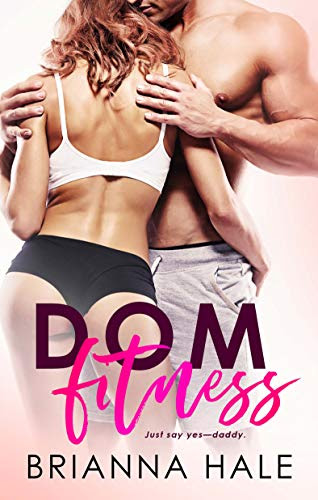 $0.99
Dom Fitness
by Brianna Hale
A gym run entirely by BDSM dominants. A young woman who's allergic to exercise. A daddy who's going to make this sweet peach all his. Amelia starts to crave Dom both inside the gym and out, even though that's against club rules. Pfft, rules? It's not just Amelia that's about to get bendy. Daddy Dom doesn't call her his naughty brat for nothing.
**Free On Kindle Unlimited!**