The Player and The Pixie, an entertaining and witty forbidden sports romance from New York Times bestselling author Penny Reid and L.H. Cosway is FREE for a limited time only!
Read for FREE today!
Amazon: https://amzn.to/2EqG47l
Apple Books: https://apple.co/32lsc6L
Amazon Worldwide: http://mybook.to/playerandpixie
Nook: https://bit.ly/2QfrH8J
Kobo: https://bit.ly/31ngSaI
Google Play: https://bit.ly/3aRwHtn
How can someone so smokin' hot be so bad in bed? I mean, Sean Cassidy is absolute rubbish. RUBBISH. He is the epitome of walking, talking false advertising and I want a refund! Plus he's an arsehole. So… what is wrong with me that I can't stop thinking about him?
THE PIXIE
Lucy Fitzpatrick doesn't like rugby.
As the little sister of Ireland's most infamous rugby player, Lucy can't seem to escape the championship-sized shadow cast by her big brother, or her mother's frequent attempts to micromanage her future. Her rainbow hair is as free-spirited as her quest for inner peace, yet overbearing expectations keep bringing her down. And when she's down, her compulsive little problem lands her in seriously big trouble.
THE PLAYER
Sean Cassidy is a cold-hearted brute… or so he's been told. Frequently. By everyone.
His blonde locks, baby blues, and rock hard bod make ladies the world over drool with desire. As the rugby world's second most infamous player, he should be basking in his success. But Sean has never been content settling for second place, and his frequent confrontations with Lucy's big brother leave him cold. And when he's cold, his compulsive little problem lands him in the lap of Lucy Fitzpatrick.
THE PLAN
Sean has a problem only Lucy can solve. Lucy has a problem only Sean can fix. The solution seems obvious: you scratch my back, and I'll bail you out of jail. But when their business arrangement unexpectedly leaves Sean scorching hot and Lucy on the precipice of inner peace, can they convince the world—and Lucy's big brother in particular—that this is the real deal?
Either way, both the Player and the Pixie are about to teach each other some pretty monumental lessons about family, life, but most importantly, love.
The Pixie and the Player is a full-length, romantic comedy novel, can be read as a standalone, and is the second book in the Rugby Series.
HIDDEN TRUTHS


by K Webster & Nikki Ash
FREE!!!
Surprise!!! For a limited time, Hidden Truths: a dark mafia, arranged marriage romance by K Webster & Nikki Ash is FREE on all platforms!!! 
In addition, you can also grab Stolen Lies: the gripping conclusion in the Truths and Lies duet at a discounted price of only 2.99!!!
"A deliciously-seductive, dark, suspenseful and sexy tale that hooked me from page one… Absolutely superb" – Siobhan Davis, USA Today bestselling author of Cruel Intentions
"one of the best duets I have ever read" – Amazon reviewer
Hidden Truths
Amazon: https://amzn.to/2Evb0mT
Apple: https://apple.co/3grcFIq
Nook: https://bit.ly/2Po4jFE
Kobo: https://bit.ly/2XsWqTs
Stolen Lies
Amazon: https://amzn.to/3gjsUXN
Apple: https://apple.co/3i2TzIT
Nook: https://bit.ly/39Uoh4b
Kobo: https://bit.ly/2ESbfJ2
My life was easy, simple, fun.
My life was brutal, horrific, ruthless.
Light.
Dark.
Until I got wrapped up with the wrong people.
Until a beautiful bride was dragged into my life.
Nothing but a piece of property to pay for the sins of my father.
I took her as my prize and made her mine.
I'm to be married off to a handsome monster.
Vengeance never tasted so sweet.
I see his truths every day, and it's hard not to fall for the enemy.
I see her truths every day, and it's hard not to fall for a woman who makes me weak.
He won't let me escape, but I'm not sure I want to.
She can try to run, but I have no intention of ever letting her go.
I wanted to marry for love, but it looks like love is a lie.
I wanted to marry for hate, but it looks like hate is a lie.
*Sale prices end on 9/2 and both books will revert back to their original price of 4.99 each.*
Contemporary Romance
A Really Bad Idea
By Jeannine Colette
Was $4.99
Currently FREE
$2.99
Explosive (The Houston Defiance MC Series Book 1)
by K E Osborn
Our connection is explosive, it's dangerous, it's intoxicating. And I'm fast being swept up in Rayne's storm. It's something I can't ignore. I thought the enemy was clear, and I was ready to fight. But maybe there's a threat we didn't see coming? Twists, turns, action, drama. Ride with the Houston Defiance MC today.
Read More…

**Free On Kindle Unlimited!**
$0.99
Accidental Hubby Next Door (Hate to Love You Book 4)
by Alexa Hart
I think I just accidentally married my ex. Years ago, we were happily engaged. Then out of nowhere he broke my heart into a thousand pieces. Is it any wonder that I never want to lay eyes on him again? So why did he just move in RIGHT NEXT DOOR?
Read More…

**Free On Kindle Unlimited!**
$0.99
Mated to the Alien Beast (Fated Mates of Adonia Book 1)
by Ivy Sparks
After losing my job, I'm desperate for a lifeline to help me support my little sister. That's when Vorian crosses my path. He's a scarred man haunted by his past, a brooding handsome beast living in a big gothic castle—basically my dream man. But what could he possibly see in me, a scrawny woman from a poor sky colony?
Read More…

**Free On Kindle Unlimited!**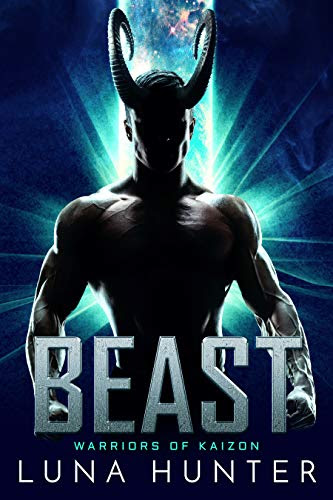 $0.99
Beast (Warriors of Kaizon Book 1)
by Luna Hunter
My disguise fails me. Men descend upon me like a pack of rabid wolves. Then a savage, alien warrior steps up. Eight feet of muscle, horns and claws. The beast throws me over his shoulder and carries me off like he owns me. I have no idea what the wants, but the brooding look in his alien eyes makes me tremble and fear the worst…
Read More…

**Free On Kindle Unlimited!**
$2.99
Passion's Triumph (The Doms of Passion Lake Book 4)
by Julie Shelton
When former SEAL Dr. Lucas McKay and his brother, former FBI undercover agent Alex see Lily Prescott, the voluptuous new librarian, they both want her. But Lily has enemies bent on destroying her. Can they stop their feuding long enough to save her? Or will they be too late?
Read More…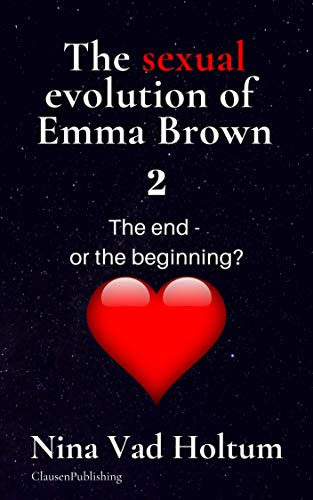 $2.99
The Sexual Evolution of Emma Brown 2: The End or the Beginning?
by Nina Vad Holtum
Emma Brown is a mind-blowing and liberating read with many twists and turns on the path to more self-love. Nina Vad Holtum has written an unusual and thought-provoking story. About a unique woman's choice to heal herself. Emma Brown is original and clever. Unorthodox, exciting, riveting, fascinating and different. Emma's search for self-awareness.
Read More…

**Free On Kindle Unlimited!**
Free
Rock Star, Interrupted (Tragic Duet Book 1)
by S.M. Shade
It's finally happening for me. My band has a number one album and the future is full of tours, women, and parties. Until one phone call threatens everything I've worked so hard to achieve. I can't be a father.
Read More…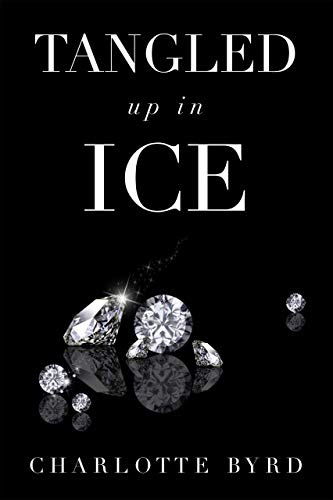 Free
Tangled up in Ice
by Charlotte Byrd
I have debts to pay. When someone threatens my life, I crash into him: Jackson Ludlow, the reclusive billionaire of New York. We are all wrong for each other. The only thing we have in common is that we both have secrets. The closer we get, the more they threaten to destroy us.
Read More…
Free
Dirty Secret: A Slayers Hockey Novel
by Mira Lyn Kelly
In my defense, I didn't know she was his sister… This team hates me. Something about my chronic case of resting prick face and that thing with the captain when the season started. My fist, his jaw. Yeah, we go back and not in a good way.
Read More…