To all the different mother's out there, enjoy your day! Here are a few sales I've found. Please remember to check prices before you click!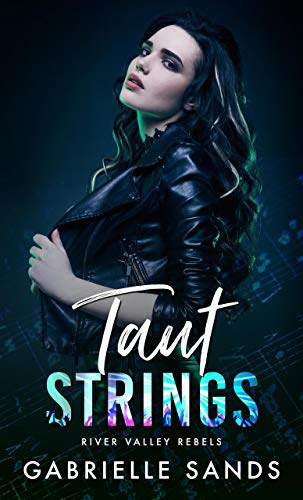 $0.99
Taut Strings
by Gabrielle Sands
When Adeline accepts an offer to record an album with a world-famous heavy metal band, she tells herself it's just a job. But music has a way of making things personal. Before long, the men of Bleeding Moonlight–Silas, Ezra, Cole, and Abel–begin appearing in her dreams. Can Adeline resist the attraction she feels…to all of them?


**Free On Kindle Unlimited!**
Kindle
$0.99
Tell Me Goodnight
by Kelsey Kingsley
Grieving widower and struggling musician Jon O'Dell is at his wits' end, handling his three daughters alone. Can babysitter Tess warm his heart and help him move on?


**Free On Kindle Unlimited!**
Kindle
$0.99
Ruthless
by Kelly Myers
I'm this close to achieving my goal. The secret one I've worked behind the scenes for years to make happen. Until a feisty dark-haired journalist gets in my way and threatens to expose it all. There is only one option. Take her out of the equation and get her under my control. But she isn't going down without a fight.


**Free On Kindle Unlimited!**
Kindle
$0.99
Hacker Reexposed
by Linzi Baxter
Alex Ross runs his multibillion-dollar investment firm with an iron fist. So when he uncovers missing money, he's determined to find the person responsible. But he's shocked to discover the white-hat hacker he hired is the stunningly hot daughter of the guy who ripped off his family…


**Free On Kindle Unlimited!**
Kindle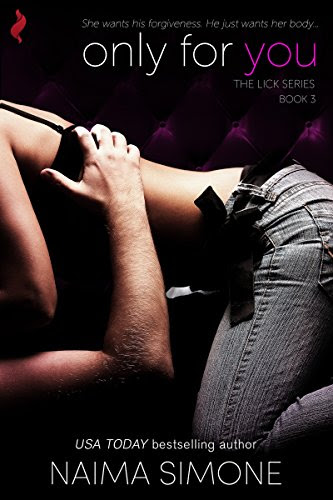 $0.99
Only for You
by Naima Simone
It's been five years since Gabriella James damn near destroyed me with her betrayal, sending me to hell in a cage. I've crawled free, escaped the mob, opened a nightclub, and continue to battle my demons through underground fighting and sex. But now Gabriella's back, begging for absolution, wanting my forgiveness. All I want is what she's denied me for all these years—her body.


Kindle
Apple
Kobo
Nook
Google
Free
Compulsion (#hot_feelings Book 1)
by Caroline Day
I sold my body to a stranger to save my brother's life. I know nothing about him. Our trysts take place either in complete darkness, or he blindfolds me. I only remember the deep, slightly hoarse voice, the mint fragrance, the burning touch of his fingers that drives me crazy. I've never seen him, and I never will. However, one day I realize that I have already met the man before. Who is he?


Kindle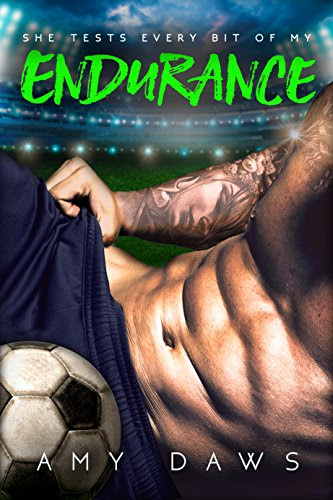 Free
Endurance (Harris Brothers Book 2)
by Amy Daws
Getting caught naked by the paparazzi on a London street corner isn't Tanner Harris's finest moment, especially when he was with Dr. Belle Ryan, the daughter of a high court judge. Now suspended from his team, Tanner and Belle are forced to fake a relationship to save their careers. Do these enemies have the endurance to keep up the ruse?


Kindle
Free
Party Naked
by Mari Carr
It's hate at first sight when hot cop Jarod gives cynical bartender Stephanie a ticket. So when Jarod finds himself in her bar that same evening working undercover, things go south quickly. An impromptu kiss–to keep from blowing his cover–turns into a sizzling one-night stand. He wants the sexy woman back in his bed and she's more than worth the chase. He'll even pull out the cuffs if necessary.


Kindle
Apple
Kobo
Nook
Google
Historical Romance
Chasing the Duke
By Tracy Sumner
Was $.99
For a Limited Time FREE
Paranormal Romance
New Vampire Disorder Series
By Marie Johnston
Was $8.99
For a Limited Time Only $.99
Romance
Forever Yours Romance Collection
By Kimberly Montpetit
Was $9.99
For a Limited Time Only $.99
Paranormal Romance – $.99
  Western Romance – $.99 

Historical Romance  $3.99
Stealing brides is a tradition…
In the Highlands, strength is the currency of choice and if you can't protect what is yours, be prepared to pay a ransom.
Annis is a prize. Born of a royal blood line, the fact that she's illegitimate isn't really important. With her mother gone, her kin barter her and send her off to Scotland where her husband's family is eager to see her produce heirs to their line with impeccable lineage.
Rolfe Munro is sick unto death of the topic of marriage. His marriage is one everyone seems to have an opinion of. So, when his father offers him the chance to escape the Munro stronghold for a bit, Rolfe happily takes the chore! But he knows it's only a brief respite.
Duty is the other currency of the Highlands. He's the son of the laird, and he'll have to settle down or risk leaving the clan in a fight when he dies.
Still, he's not ready to steal a bride. Even when his fool cousin takes one and needs rescuing. Rolfe isn't going to get involved beyond making sure his cousin survives. That's his plan. And it's a firm one. At least until he lays eyes on Annis. Rolfe has seen his share of pretty women.
Annis is different. Her allure is something he can't put into words, or ignore it would seem.
By the time he escorts them to his cousin's stronghold, all Rolfe is thinking about is how to steal Annis away.
Highland Rogues
The Highlander's Demand
The Highlander's Destiny
The Highlander's Captive
The Highlander's Promise
Available at Amazon