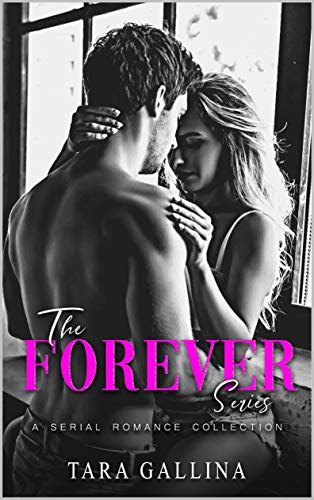 $0.99
The Forever Series (Books 1-4)
by Tara Gallina
Wanting him is a risk. Kissing him is a dare. Loving him could cost me everything. Slow burn romance filled with drama, sexual tension, and a bit of danger. 1 story. 4 novellas. Read it from start to finish in this short story collection.


Kindle

ROMANTIC SUSPENSE
Free
Turn the Tide
by Katie Ruggle
"I love anthologies! They often introduce me to new authors, new series by beloved authors or just enhance an aspect of an existing series. "Turning the Tide" introduces the readers to 4 authors and the beginning of new series by each." -Amazon reviewer


Kindle

STEAMY CONTEMPORARY ROMANCE
$0.99
Daddy's Rules (Big Daddies of Los Angeles Book 1)
by Kelly Myers
Nick is the best photographer in Hollywood. He's older, always in control, and oh-so-tempting. Being in Vegas with Nick as his model did a number on me. We ended up having way too much fun. One kiss led to another and the next thing I know? I've got a ring on my finger and tears in my eyes.


**Free On Kindle Unlimited!**
Kindle

STEAMY CONTEMPORARY ROMANCE
$0.99
Preconceived Notions
by Hayleigh Sol
Rachel's a successful attorney who's finally ready to start a family. Nothing will stand in her way. Including a one-night hookup with Scott, a player who has no interest in a serious relationship. Except, Scott may be more than he seems and Rachel can't stop thinking about his damn dimple. Scott can't forget the feisty attorney who challenges him.


**Free On Kindle Unlimited!**
Kindle

STEAMY CONTEMPORARY ROMANCE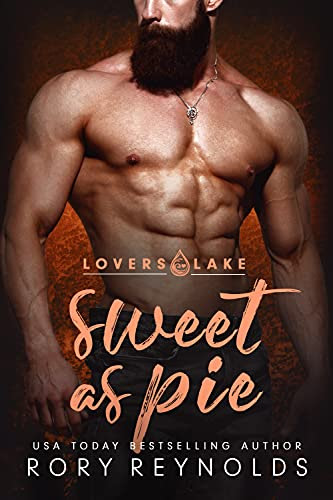 $0.99
Sweet As Pie
by Rory Reynolds
Leanne is everything I've always wanted. She's curvy, sassy, and sweet as her apple pie. This summer is going to sizzle when I make her mine.


**Free On Kindle Unlimited!**
Kindle

STEAMY CONTEMPORARY ROMANCE
Free
Bad Boy Blues
by Saffron A. Kent
Cleopatra Paige hates one thing in this world – just one – and his name is Zachariah Prince. He's the prince of the town and she's the lowly maid who serves him. Angsty enemies to lovers romance.


Kindle
Apple
Kobo
Nook
Google

STEAMY CONTEMPORARY ROMANCE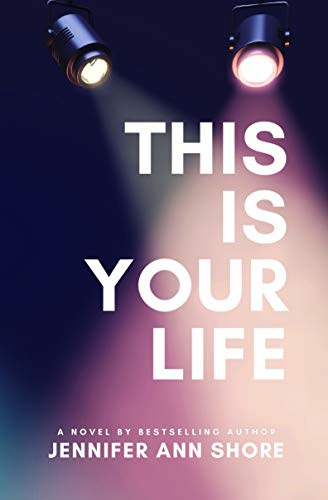 Free
This Is Your Life
by Jennifer Ann Shore
"This Is Your Life" is an adult romance novel by Amazon bestselling author Jennifer Ann Shore. This story follows Julianna as she tries to navigate her life in Manhattan as a nanny — and bumps into the very handsome and famous Gabe. Their first encounter is a disaster, but fate (along with Gabe's sister and adorable dog) gives them a second chance.


Kindle

PARANORMAL ROMANCE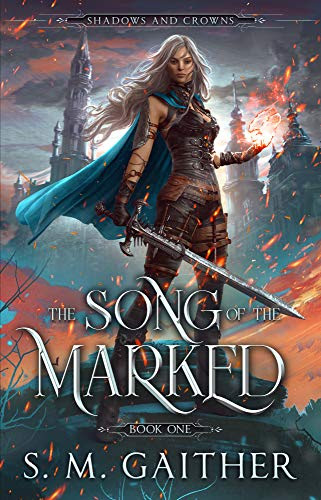 $0.99
The Song of the Marked (Shadows and Crowns Book 1)
by S.M. Gaither
Filled with luscious world-building, banter-filled enemies-to-lovers romance, and epic battles, this first book in the Shadows and Crowns series is the perfect next read for fans of Throne of Glass. One-click today and start reading!


**Free On Kindle Unlimited!**
Kindle

PARANORMAL ROMANCE
Free
Heart Of Fire (Legends of the Storm Book 1)
by Bec McMaster
How to steal a dragon's heart? Step one: Enter his lair. An exiled dragon prince meets his fated mate in a sexy, paranormal romance fueled with Norse myth. Rurik intends to claim the innocent Freyja, but with a dragon-hunter around he can barely afford the risk. Is she the key to reclaiming his heritage? Or will she be his downfall?


Kindle
Nook

EROTIC ROMANCE
$0.99
Bad Idea: The Complete Series
by Nicole French
He's a possessive bad boy from the wrong side of the tracks. She's an innocent girl from a wealthy family. Layla Barros is everything I never knew I wanted. Everything I'll never have. But if I'm an addict, she's my drug. I can't stay away, even though I know I'll ruin her in the end. She might be the girl of my dreams, but I was always a bad idea.


**Free On Kindle Unlimited!**
Kindle

SWEET ROMANCE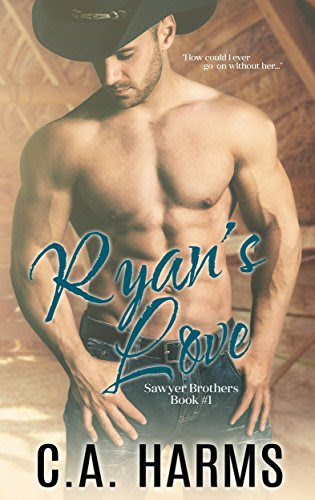 Free
Ryan's Love (Sawyer Brothers Book 1)
by C.A. Harms
One of the hardest things I have ever had to do was bury my wife. The second hardest thing would be watching my twelve-year-old daughter fall to her knees as they lowered her mother into the ground to rest. Claire was my best friend. I always knew, one day, I would marry her. Never did I think I would lose her so suddenly.


Kindle
Apple
Kobo
Nook

HISTORICAL ROMANCE
$0.99
To Save a Viscount (The Spy Series Book 4)
by Jessie Clever
When an assassin threatens England's spy network, Lady Margaret Folton must find the killer before it's too late. But when Commodore Jack Lynwood is accidentally granted a title meant to be bait to lure the assassin into the War Office's trap, Margaret must face the tragedy of her past and decide which is more important: the assignment or love?

Kindle
Apple
Kobo
Nook
Google