Holiday Romance
Spindle Together
By Adina D. Grey
$.99 – FREE


Regency Romance
The Crawfords Series
by Sophie Barnes
$7.99 – $.99
https://books.bookfunnel.com/romancefirstinseriesoct/he55cgx27s

ROMANTIC SUSPENSE

$0.99
Spark (MacKenny Brothers Books 1-3)
by Kathleen Kelly

The MacKenny Brothers are a force to be reckoned with. Their motto: Family First, Always. In this action-packed boxset, with over 500 pages of romance, you'll find the first THREE books in their journey. They are all very different men and so are their stories. Join them and maybe fall in love with the MacKenny brothers.


**Free On Kindle Unlimited!**
  Kindle  
$0.99
Daddy's Million Dollar Proposal (Big Daddies of Los Angeles Book 4)
by Kelly Myers
I couldn't refuse a proposal that would change my life…but also destroy me at the same time. Devin, or should I say Devil, came into my life and offered me a million bucks. In exchange for something impossible. Something that turned my world upside down. He asked me to be his girlfriend. Calm down… his fake girlfriend, but still. Had that cold-hearted monster lost his mind?


**Free On Kindle Unlimited!**
Kindle

PARANORMAL ROMANCE
Free
Bad Boy Bear Shifters: The Complete Series
by Liv Brywood
Growly bad boy bear shifters have never been so naughty… A complete paranormal series with FIVE sexy-as-hell bear shifters on the hunt for their FATED MATES.


Kindle

EROTIC ROMANCE
$0.99
Indulgence Series Box Set (Volume 1)
by Aleatha Romig
Three smoking hot stories together for the first time. Unconventional: a stalker erotic romance, Unexpected: a marriage on the rocks, Unforgettable: an exploration of fantasies. Get lost in reading as Victor, Paul, and Marcus make fantasy a reality. M/F erotic romance with HEAs.


**Free On Kindle Unlimited!**
Kindle

SWEET ROMANCE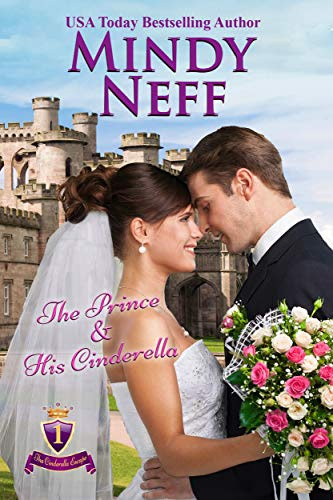 $0.99
The Prince & His Cinderella
by Mindy Neff
She's a small-town girl from Ohio and he's a royal prince who's launched a no-holds-barred romantic pursuit of her! The problem is…she forgot to tell him about the baby! Is it time for this Cinderella to escape? National Reader's Choice Award Winner!


Kindle
Kobo
Nook
Google

HISTORICAL ROMANCE
$0.99
The Lost Lords Series (Books 1-3)
by Chasity Bowlin
A lost lord… a missing lord… a vanishing marquess… welcome to the Lost Lord series, a Regency Historical Romance series with a hint of Gothic darkness that will have you turning the pages well into the night. Enjoy three full-length tales of romance and intrigue that will leave you breathless!


**Free On Kindle Unlimited!**
Kindle

HISTORICAL ROMANCE
Free
Highland Refugee
by Aileen Adams
Laird Duncan McAbee is mourning his father on the shore when he notices a body bobbing among the waves. Little does he know, the body he pulls forth is a raven-haired spitfire of a lass with a steel will not to marry her betrothed. He is caught unawares when she wields a poker and manages to broach his defenses and capture his heart.


Kindle
Apple
Kobo
Nook
Google