Christmas With The Billionaire (Holiday Encounters Book 1)
By Amy Lamont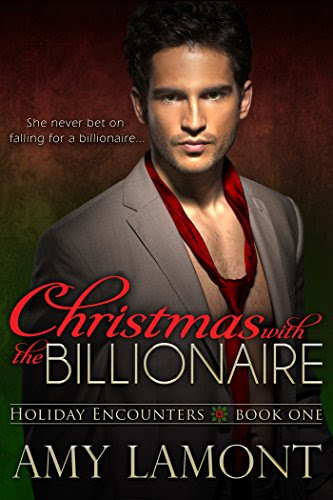 Free
When introverted sex columnist Emma makes a bet with her friends to see who can have the wildest adventure by New Year's, she has no intention of winning. But that's before she spies a sexy billionaire across a crowded hotel lobby. She can't help but hope he wants her for more than just one night. Will Nate make her Christmas wish come true…
Read More
You know I'm all about the Christmas books this month! Enjoy!
Contemporary Romance
Love, Christmas – Movies You Love
By Various Authors
Publisher: Chill Out!
Published: October 2018
For a Limited Time $.99
Sprinkle a little Christmas magic into your life with 26 ALL-NEW, never before released romances. Each title – exclusive to this set – is inspired by a favorite holiday movie, spun into a fantastic love story by a NY Times, USA Today, and/or award-winning, bestselling author and delivered to you in this wonderful collection full of cheer for the coming season.
His Christmas Package
By Bella Love-Wins$0.99
I may be a college football star in my sophomore year, but I stand in no one's shadow. As a tight end, I rise to the occasion just like the best of them…and then some. I have a reputation with the chicks, and my package does too. There's just one problem. Holly Snow. The daughter of my head coach who wants to find out if the rumors are true…
Read More
The Christmas Dragon's Love (Christmas Valley Shifters Book 3)
A dragon with a frozen heart.
A woman lost in an unnatural blizzard.
And a passion that will melt the ice…
For ten years, dragon shifter Jonathan has slept in the ice, bound by a promise that he made to save his family. But when a freezing woman stumbles into his cave in the middle of a blizzard, Jonathan finds himself drawn back into the land of the living. Because the gorgeous stranger is his mate, and she's in danger.
Curvy Angel can't get a break. When she finally has the chance to make some money with an easy dog-sitting job and turn her life around, she promptly loses one of her charges in a freak snowstorm. Trying to find the lost poodle, she nearly freezes to death herself – until she finds a dragon made of ice sheltered beneath the snow. To her astonishment, the ice dragon turns into a breathtakingly handsome man who claims that she's his mate.
But there's still a wayward poodle to rescue, a terrifying dire wolf who seems to be stalking her, and an attack on the mansion she is supposed to be watching. Will they solve the mystery before Jonathan's past catches up with him? And can Angel teach him that even a frozen heart can learn to live and love again in time for Christmas?
Combining romance, action, and a magical white Christmas in the mountains, The Christmas Dragon's Love will delight fans of TS Joyce, Terry Bolryder, and Harmony Raines. No cliffhangers! If you love paranormal romance with protective dragons and enough heat to melt the ice, pick up this steamy, interracial paranormal romance today!
Sleighed (Christmas Bears Book 1)
Join bear shifter Bas as he decides to go up Mistletoe Mountain for some R&R, just him and his bear—when his mate falls out of the sky. Literally.
Pepper has one job. It's a pity she can't remember what it is!
Waking up in a strange cabin, well everything is strange when you've lost your memory, she learns to trust Bas, even if he is a lawyer! Things get stranger when she learns what she was wearing when Bas found her.
Something is amok! Join Bas and Pepper, as they put the pieces back together in this fun filled, holiday romp.
Warning, includes two flying reindeer, a sleigh, a sexy bear shifter, Krampus and maybe a Christmas Elf or two. Unsuitable for those who do not believe in Christmas Magic! You have been warned!
Available now for .99 cents at Amazon US & Free in Kindle Unlimited
Whiskey Lullaby by Stevie J. Cole is 99¢ for a limited time!
Grab your copy now!
Amazon – 
mybook.to/WhiskeyLullabySJC
iBooks: 
https://apple.co/2zvwOcO
Nook: 
http://bit.ly/2ShuTzy
Kobo: 
http://bit.ly/2RnoF0S
We all have guilty pleasures.
Mine was the boy my father took in. The guy everyone said I was too good for. The one I knew would ruin me.
The way Noah Greyson's voice sounded when he sang whiskey lullabies to me in the dark; how perfect his arms felt wrapped around my stomach with his nose nuzzled in my hair—that's what made me fall. That intimacy was what made me weak.
But now millions of women drift off to sleep while Noah sings the love story we wrote, and it was never meant for the world.
The worst mistake I made wasn't loving him, it was thinking he loved me, too. At least that's what I thought until now…
Sometimes second chances start with goodbye. 
STANDALONE SECOND CHANCE ROMANCE
Stone Hard SEALs
By Sabrina York
$0.99
**Free On Kindle Unlimited!**
When a rescue mission goes awry for two stone hard SEALs, they have no idea that their lives are about to change forever. That the women they save might be everything they've been looking for and more. A duet of steamy SEAL romances by NYT and USA Today Bestselling author Sabrina York. Snag this binge-worthy series: action, romance and humor… 
Read More
Sparrow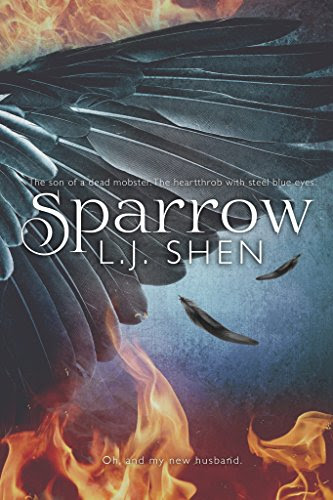 By L.J. Shen
Free
Set in the bowels of the Boston mafia, an underground prince, Troy Brennan, "The Fixer", takes an unlikely girl as his wife. Now it's up to Sparrow Raynes, the lucky bride, to find out what made him kidnap her and make her his…
Read More
Contemporary Romance

Winter Nights
By Various Authors
Published: November 2018
Was $2.99
For a Limited Time FREE
HEAT UP YOUR NIGHTS! 10 steamy books from bestselling authors fill this limited-time winter boxed set! If you love alpha heroes and sexy romance, this one's for you…
The Personal Trainer (Jade's Erotic Adventures Book 11)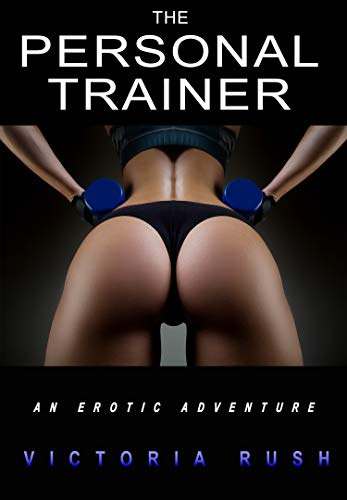 By Victoria Rush$0.99
**Free On Kindle Unlimited!**
When lonely divorcée Jade notices some changes in her figure, she decides to set up a workout routine to get back into shape. She makes an appointment at her local health club for a personal training session and is excited by how beautiful and sexy her instructor is… 
Read More

My Creative Billionaire 1
By Ali Parker
Free
Being rich means living up to the expectations of others… even when you don't want to…
Read More
Slow Burn (Lost Kings MC Book 1)
By Autumn Jones Lake
Free
Attorney Hope Kendall leads a quiet life — until she meets an outlaw with a heart of gold. Their forbidden chemistry turns everything in their lives upside down…
Read More
Shallow Water
It's been eight years since Clara left her suffocating hometown of Pt. Redwood on California's rural Mendocino coast.
She swore she'd never go back. Not after what happened graduation night.
When her estranged mother suffers a stroke, Clara has no choice but to return, coming face-to face with her traumatic past—including her best friend's unsolved murder and Sean, the love she abandoned.
When another young girl is found dead—her death identical to that of the eight-year-old cold case—Clara and Sean find themselves at the center of the investigation and wading through the trenches of their own psychological damage.