★  ★  ★ 99¢ SEXY STEAL!  ★  ★  ★
"A page-turning romantic feast that will have you desperate for more."—#1 New York Times bestselling author Rachel Van Dyken
Repeat, a captivating and unforgettable, second chance romance from New York Times bestselling author Kylie Scott is on SALE for 99¢ ONE DAY ONLY!
Don't miss this deal!
Grab your copy for only 99¢ TODAY ONLY!
Or Read FREE in Kindle Unlimited!
Amazon: https://amzn.to/3bDlhc7
Amazon Worldwide: http://mybook.to/repeat
From New York Times bestselling author Kylie Scott comes an irresistible new romance.
When a vicious attack leaves 25-year-old Clementine Johns with no memory, she's forced to start over. Now she has to figure out who she was and why she made the choices she did – which includes leaving the supposed love of her life, tattoo artist Ed Larsen, only a month before.
Ed can hardly believe it when his ex shows up at his tattoo parlor with no memory of their past, asking about the breakup that nearly destroyed him. The last thing he needs is more heartache, but he can't seem to let her go again. Should they walk away for good, or does their love deserve a repeat performance?
NOW LIVE!!! Before I Die by Nikki Ash is only $2.99 for a limited time + FREE in Kindle Unlimited!!!
Before I Die is a contemporary stand-alone romance with a HEA
"Heart-stopping and intense!" "Five Dark, Decadent, and Delicious Stars!" – K Webster, USA Today Bestselling Author
"This book is a TOP 2020 read for me!!! … it's a masterpiece" – Amazon reviewer
US: https://amzn.to/35zknLW
UK: https://amzn.to/2zbNGrM
CA: https://amzn.to/35zkkQg
AU: https://amzn.to/2WDcjpw
Universal: mybook.to/bidnash
Add to your Goodreads TBR ➩ http://bit.ly/2Cyptty
Things I want to do before I die:
Go to a club
Get drunk
Kiss a stranger
Go on a mission trip
I'm drowning. Trapped beneath my mother's expectations. Suffocated by my religious upbringing.
My life has been full of well-crafted decisions—none of them made by me.
On the outside I play by the rules, but on the inside… I have dreams. A list. A tattered scrap of paper tucked away from the world, only I know about.
Some items were easy to check off. Others, though, will require me to take a huge leap out of my comfort zone.
One night changes everything. While at the club for my birthday, so I could check off another item on my list, I did something I never imagined I would have the guts to do: I got drunk and kissed a stranger.
What I wasn't prepared for was how that one kiss would change the course of my life, making me realize life is more than a list to be checked off. It's about living in the moment so you don't miss the ones not on the list—the ones you didn't even know you wanted.
Romantic Suspense
Soccer Mom
By Eve Langlais
Was $4.99
Currently FREE
Want More FREE ebooks?
Don't forget about the High Heat Romance Promo On BookFunnel 90+ ebooks – Ends July 26th!!!
Mystery & Suspense, Romance, and Sci-Fi & Fantasy – Free In Stores Promo 40+ ebooks- Ends July 26th!!
Mystery & Suspense  Promo 100+ Mystery /Suspense Ebooks – Ends July 31st
Killer Thrillers – 35+ Mystery and Thrillers FREE to download on Book Funnel until July 21st
Mystery & Madness – 30+ FREE ebooks to download on Book Funnel until July 17th
Sci-fi giveaway: Space Opera, Fleet, & Hard SF – 30 FREE Science Fiction novels to Download on Book Funnel – Ends July 31st
Contemporary Western Romance
Dakota Hearts
By Lisa Mondello
Was $9.99
Currently Only $.99
Romantic Comedy
Head Over Heels
By Cindy Procter-King
Was $4.99
Currently FREE
Dark Romance / Romantic Suspense
The Contrite Duet Series
By Kathy Coopmans
Only $.99

Sci-Fi Romance
Alien Mate
By Penelope Woods
Was $2.99
For a Limited Time Only $.99
$0.99Tyrant
by Jagger ColeShe's all mine. She simply doesn't know it yet. I spent half my life as a savage guerrilla soldier, fighting to take back the kingdom that was stolen from me. Now, I'm back on the throne as the King of Bullogia. My will is iron, my control unflinching, and my heart walled-off and cold. Until Claire Shaw explodes into my world.
Read More…
**Free On Kindle Unlimited!**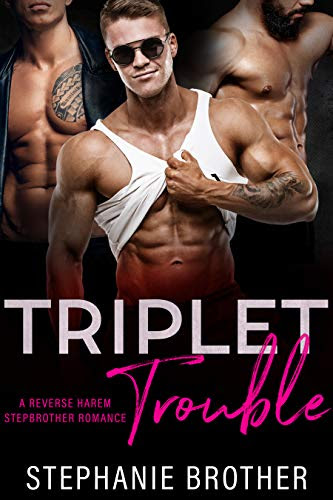 $0.99
Triplet Trouble (Triplets Book 4)
by Stephanie Brother
Would you date your sexy stepbrothers or the hunky rebel with tattoos and a motorcycle? The stepbrothers are twins and cops and you get two men! The other guy is as hot as hell. Elisha has saved herself for the right man and she wants all three.
Read More…
**Free On Kindle Unlimited!**
$0.99
No Damaged Goods (Heroes of Heart's Edge Book 4)
by Nicole Snow
Fearless firefighter. Silver tongue. Damaged single dad. Blake Silverton pushes all my freaking buttons. I didn't come to this little town seeking trouble. Much less a snarlypants with a hero complex. But when the heart falls hard for damaged goods? It's out of the frying pan and into the fire.
Read More…
**Free On Kindle Unlimited!**
**Free On Kindle Unlimited!**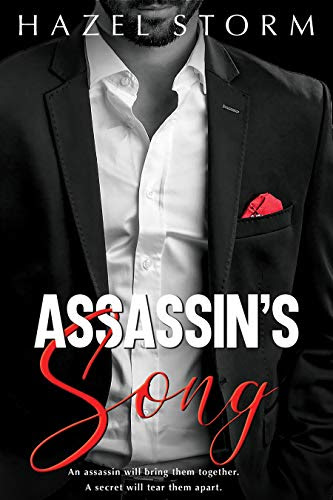 $0.99
Assassin's Song (The Stolen Art Series Book 1)
by Hazel Storm
When Elizabeth meets the dangerously handsome Etienne Stepiro, she can't resist his mesmerizing gaze or miss the predatory light in his eyes. Stepiro is an agent on the hunt for an assassin, and he has Elizabeth in his sights.
Read More…
**Free On Kindle Unlimited!**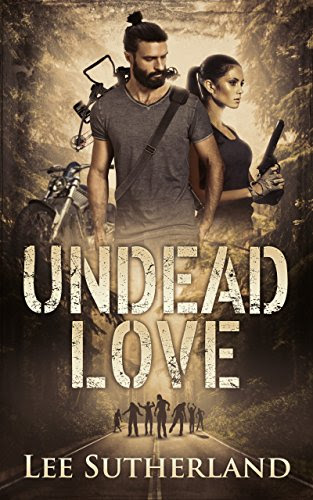 $0.99
Undead Love
by Lee Sutherland
Where passion meets the apocalypse. Gritty, dark, and sexy! A lone wolf and a fearless wildcard discover there may be more to the apocalypse than death.
Read More…
**Free On Kindle Unlimited!**
$0.99
Turquoise Mountain (Iron Feather Brothers Series Book 1)
by Diane J. Reed
He's a fierce protector of his land–and only a strong woman can capture his wild heart…Dillon is dangerous and he knows it. Hardened by his fighting career, he returns to his ranch to heal, only to find that city girl Tessa has staked a claim to a mine on is land. Yet sparks fly as she begins to uncover the secret chambers of Dillon's heart.
Read More…