THE PLAY
by Natalie Wrye
99c SALE!!! The Play by Natalie Wrye is only 99c for a limited time!!! (reg. $3.99)
"the interaction and chemistry between the characters was amazing" – Amazon reviewer
"A humorous enemies to lovers story that was very entertaining" – Goodreads reviewer
US: https://amzn.to/2ZxJQCS
UK: https://amzn.to/2YY5TDM
CA: https://amzn.to/3ipVlos
AU: https://amzn.to/3eYlXdZ
Kobo: https://bit.ly/2YTAYbq
B&N: https://bit.ly/3gon5Iq
Apple Books: https://apple.co/2YVpCDV
Becoming enemies with your neighbor is never a good idea.
What's even worse is when the neighbor is an incredibly hot client.
Baseball god Sevin Smith is no longer just the noisy bachelor living above me. Now he's the MVP client I have to protect from a paternity scandal, and I'm not thrilled that my boss has me on the case.
That's fine. I can pretend and work with a man who's become my enemy.
But what I can't pretend is not to be attracted to him.
Not to fall for his sexy laugh and easy smile. And I definitely can't pretend I'm not falling for the spunky eight year old kid that may or may not be his.
Yes, I admit it: Becoming enemies with your neighbor—the sexy sports star—is never a good idea.
But falling in love with him might be the worst idea of all…
★  ★  ★ STEAL OF A DEAL FREEBIE!  ★  ★  ★
"Aly Martinez is one of the best in the business."
– Meghan March, New York Times Bestselling author
Written with Regret, the first in the emotionally gripping and addicting Regret Duet by New York Times bestselling author Aly Martinez is FREE for a limited time only!
Don't miss this steal. Read for FREE today!
Amazon: https://amzn.to/2Qbg6qg
Amazon Worldwide: http://mybook.to/WrittenwRegret
Every little girl dreams of the fairytale. The one where the white knight rushes in to save her from the clutches of evil. They fall in love, have babies, and live happily ever after.
By that definition, my life should have been a fairytale too.
When I was eight years old, Caven Hunt saved me from the worst kind of evil to walk the Earth. It didn't matter that I was a kid. I fell in love with him all the same.
But that was where my fairytale ended.
Years later, a one-night stand during the darkest time imaginable gave us a little girl. It was nothing compared to the pitch black that consumed me when I was forced to leave her with Caven for good.
At the end of every fairytale, the happily-ever-after is the one thing that remains consistent. It wasn't going to be mine, but there hadn't been a night that passed where I hadn't prayed that it would be hers.
I owed Caven my life.
However, I owed that innocent child more.
And that included ripping the heart from my chest and facing her father again.
Add to GoodReads: http://bit.ly/2IOYdg5
★  ★  ★ HUGE 99¢ SALE ALERT ★  ★  ★
Start the holiday weekend off with a bang!
Don't miss this HUGE 99¢ sale from Wall Street Journal bestselling author Willow Winters!
Don't miss this incredible deal!
FOUR books, 99¢ each!
A SINGLE GLANCE → https://bit.ly/2ZmcFlC
MERCILESS → http://bit.ly/2QhuEWI
GIVEN: HIGHEST BIDDER → https://bit.ly/3f3boXr
FORSAKEN → https://bit.ly/3eRNopM
★  ★  ★ SEXY 99¢ STEAL!  ★  ★  ★
Your next binge read is here! Small Town Siren, the first in the sizzling hot Texas Sirens series by New York Times bestselling author Lexi Blake, writing as Sophie Oak, is ON SALE NOW for only 99¢! !
Don't miss out on this deal! Download your copy today!
Amazon: https://amzn.to/3ifdMvX
Apple Books: https://apple.co/3idEHZj
Amazon Worldwide: http://mybook.to/smalltownsiren
Nook: https://bit.ly/3f0rcdv
Kobo: https://bit.ly/38dpUZW
Google Play: https://bit.ly/3ioM4NF
Two cowboys looking for love…
Jack Barnes and Sam Fleetwood met in foster care. Over the years, they've become best friends and partners. They share a business as cattle ranchers and a house. There's only one thing missing: a woman to share. The men are sure they've found that woman when Abigail Moore arrives in their small town, Willow Fork, TX.
A woman trying to find her place in the world…
Abby left her hometown twenty years before under a cloud of scandal. She's raised a daughter, forged a new life for herself, and is ready for the next phase when she meets the handsome cowboys.
One small town that's ready to explode…
They're a dream come true—Jack is the sexy Dom, and Sam the playful lover. It's everything she's ever fantasized about. There's only one problem. She's still not welcome in Willow Fork, and someone is willing to kill to keep her away.
OUTSIDER
by Cora Brent

ONLY 99c & FREE in KU!!!
They called me a legend.
The golden boy of American boxing.
And I was.
I had everything.
I was the king of the ring.
But then I was forced to bury my entire family.
After that, all the fame and money in the world meant nothing.
So I retreated all the way out here, to a barren corner of the desert where no one could touch me.
Now they call me a hermit, a recluse, a loner with a bad attitude.
And they're right.
I just want to be left alone.
I'm not searching for love.
I'm not searching for anyone.
Neither is she.
Deirdre – smart, spirited and clueless about how to survive out here – has her own secrets.
But she can keep her secrets to herself.
Just like I keep mine.
She doesn't like me much. I don't blame her.
There's only one thing we have in common.
There's only one thing we both want.
I know it's a bad idea if we give in and take it.
I also know that's not going to stop either one of us…
*A version of OUTSIDER was previously published as Cards of Love: The Hermit.  Come along for the 'opposite attract' steamy emotional roller coaster of a ride where love can be found in the most unlikely place with the most unlikely person.*
$0.99
Everything He Needs
by Jagger Cole
I've been living a lie. To climb the ranks of the boys club of finance, I pretended to be something I'm not. I've avoided men for years, but there's no avoiding Sam Hemmings. Rich, gorgeous, cocky, and wild, he's like a caveman cowboy. He's also the very last thing I think I need.
**Free On Kindle Unlimited!**
$0.99
Sally's Shadow (Kinky Companions Book 1)
by Alex Markson
After Sally and Marcus meet at a book club, they accidentally discover a shared secret; a growing list of unfulfilled fantasies. But they're both introverts; can they find the courage to satisfy their desires? And can Sally finally overcome the oppressive memories she has long suppressed before they destroy their developing relationship?
**Free On Kindle Unlimited!**
The Lost Breed MC Box Set Books 1-3
By Ali and Weston Parker
Was $11.99
For a Limited Time FREE
Romance
Finding Love on the Summer Surf
By Stacy Eaton
Only $.99
Contemporary Romance
Dirty Like Me
By Jaine Diamond
Was $3.99
For a Limited Time Only $.99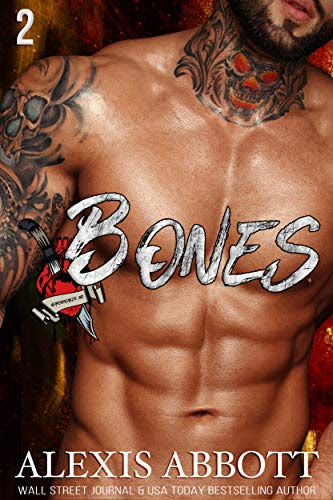 $0.99
Bones (Heartbreakers MC Book 2)
by Alexis Abbott
From the moment I lay eyes on her, I know I'm in for a wild ride. The devil that's chasing her isn't going to let either of us go without a fight, and it's going to be bloody. She deserves a hero, but I'm the best she's got. Bones is a standalone series romance novel from bestselling romance author Alexis Abbott.
Read More…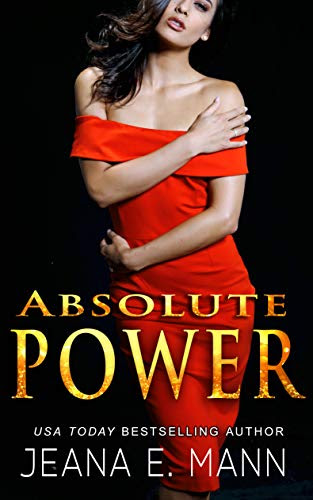 $0.99
Absolute Power (Absolute Power Duet Book 1)
by Jeana E. Mann
I'm running from a man with a grudge. A man who specializes in revenge. Cash Delacorte is dark, deceptive, and dedicated to a life of crime. He's pulling me into the darkness, and the thing is—I want to go. Every kiss, every lie, every punishment propels me into a life I never dreamed possible. Fans of Good Girls and Sons of Anarchy will love this!
Read More…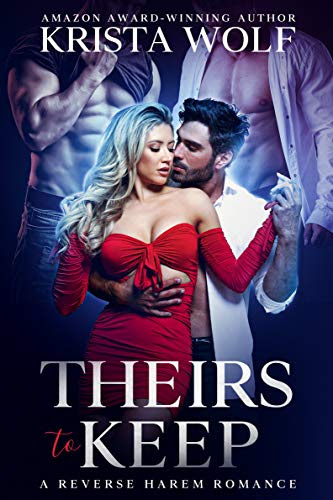 $0.99
Theirs to Keep
by Krista Wolf
A headstrong woman with a mysterious past. Three gorgeous construction workers, still mourning the death of their shared wife. Some things were just meant to be. Bryce, Camden, Roderick – they share everything together, including a butterfly-inducing secret. So when Karissa shows up, fleeing a past of her own? She might be their perfect fit.
Read More…

**Free On Kindle Unlimited!**
$0.99
Bad Boy Bodyguard (Hate to Love You Book 2)
by Alexa Hart
Some desire is hard to shake. My fantasies about my best friend's sister… absolutely relentless. But she's off limits and we both know it. Her brother would never go for it. But a man can dream… She's all grown up now. All woman. All I can think of.
Read More…

**Free On Kindle Unlimited!**
Romantic Comedy
The Fortunate Events of Margot Heartily!
By Kim Hall
Only $.99
Contemporary Romance
ME Collection Vol. 1
By Laura Greenwood
Only $.99