★  ★  ★ 99¢ SEXY STEAL!  ★  ★  ★
Faking it is easy.
Resisting her?
Impossible.
Best Fake Fiance, a sexy and hilarious single dad romance from Roxie Noir, and is ON SALE for 99¢ for a limited time only!
Download your copy for only 99¢, today, or read FREE in Kindle Unlimited!
Amazon: https://amzn.to/2H59gPQ
Amazon Worldwide: http://mybook.to/BestFakeFiance
Add to GoodReads: http://bit.ly/30D7AUP
My life has room for exactly two women: my daughter Rusty and my best friend Charlotte — known to everyone as Charlie.
One is a feisty, tomboyish firecracker. The other is my seven-year-old. I can't imagine life without either.
So when my ex springs a custody hearing on me, I find myself telling the judge that I'm engaged to Charlie.
The only problem? I'm not.
Time to fake an engagement.
Pretending we're a couple will be no big deal.
We've been friends for years. We used to sneak cigarettes behind the bleachers. We turned cans of hairspray into flamethrowers. We got drunk on stolen malt liquor.
She's beautiful, vivacious, spontaneous, and she loves my daughter to death. It's the perfect answer: we fake it for a few months, then go back to our lives.
Until we touch, and sparks fly. Until I can't take my eyes off her. Until I can't stop thinking about what she's got on under her coveralls.
It takes one kiss.
One touch.
One shared secret and suddenly, I'm not pretending anymore. I want her, I need her in ways I didn't know I could.
But there's a lifetime of friendship between us, and falling in love with Charlie could risk everything.
FREE!!! My Aussie Guy by Liz Lovelock is free for a limited time only!!!
"Such a fun, flirty read! …fantastic" – Amazon reviewer
"Another amazing story from the incredible mind of Liz Lovelock." – Amazon reviewer
US: https://amzn.to/34VzRHX
UK: https://amzn.to/34QNQik
CA: https://amzn.to/2sWEVP9
AU: https://amzn.to/35TeDvU
B&N: https://bit.ly/2PSCF4E
Kobo: https://bit.ly/35Sieuf
Apple Books: https://apple.co/2QiyuxZ
She's a sassy, smart-mouthed college sophomore. He's a cocky exchange student from Australia. Falling for him isn't an option, because when he leaves, where will that leave her?
Elsie always falls for the duds but when Aiden Heller shows up, she thinks she's found her unicorn. He issues her a challenge that sets her into a tailspin she's unsure she'll ever get out of… until he reveals a secret that would break any girl's heart.
Aiden is a thrill seeker and all the girls want him. He enjoys the attention but there's only one person he craves it from, Elsie. He wants to kiss her perfectly plump lips and make her his, however, the secret he's holding could be a deal breaker…not that it will stop him. He wants Elsie no matter what.

Death and Dating
By A.A. Chamberlynn
Was $3.99
Currently FREE
First In
By Danika Bloom
Was $3.99
For a Limited Time FREE
Sports Romance
Playing To Win
By Various Authors
For a Limited Time Only $.99
Historical Fiction
Hell in a Hand Basket
By Annabelle Anders
Was $2.99
For a Limited Time Only $.99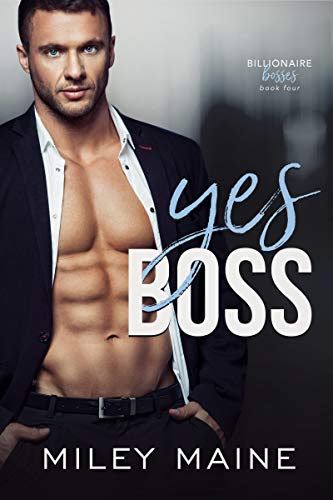 $0.99
Yes Boss (Billionaire Bosses Book 4)
by Miley Maine
Oh, I remember him. He was the baddest boy in college. Jason McNamara… Big shot. My biggest enemy. And the man I'm about to work for. He claims to have changed his ways. To the world, he might look like a responsible billionaire. But to me, he's still rough and rude on the inside.
Read More…

**Free On Kindle Unlimited!**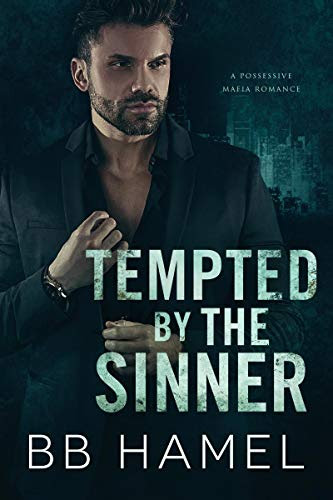 $0.99
Tempted by the Sinner
by B. B. Hamel
She's a little saint just begging to get corrupted. And I'm the perfect sinner just waiting to take a taste. Mona Rizzo wants to write the next great profile of a real American gangster, and she wants to use me as her subject. Except I want to use her as my play thing. It's a match made in sin, and I'm going to suck her into my world before she even has a chance to stop loving it.
Read More…

**Free On Kindle Unlimited!**
$0.99
In a Dragon's Dream (Dragons of Mount Teres Book 3)
by Riley Storm
Real-estate agent Laura Fitzgerald has never needed a bodyguard before. But then again, she's also never been almost kidnapped either. Dragon shifter Rakell only meant to ensure that Laura was okay. But when he shows up at the hospital, he's stunned by her beauty. The real shock, however, comes when she asks to see his dragon.
Read More…

**Free On Kindle Unlimited!**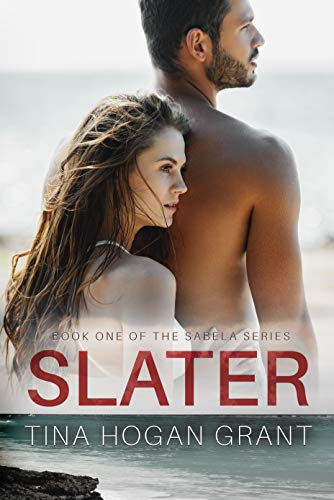 $0.99
Slater (The Sabela Series Book 1)
by Tina Hogan Grant
Trouble brews for Slater and Sabela when a voice from the past weaves a web of lies and deceit and puts their newfound romance to the test. A suspense romance that will pull at every emotion
Read More…

**Free On Kindle Unlimited!**
$0.99
Demon Interrupted (The Queen's Own Book 1)
by Allie Embers
How am I supposed to take these four hot demons telling me I'm their Queen? They want to serve me every which way, but it's not me. I lived a normal life. Everything was good. But here I am, with a teleporting sword. Fated to a guy who is handsome, rich, powerful, and basically the devil. Guess being the Queen has its perks.
Read More…

**Free On Kindle Unlimited!**
$0.99
The Beast of Aros Castle (Highland Isles Book 1)
by Heather McCollum
On the run from a dangerous man, Ava Sutton flees to the Isle of Mull off the coast of Scotland. Ava must convince the cynical and darkly handsome chief of the Macleans of Aros to wed her before the devil tracks her down.
Read More…
★  ★  ★ STEAL OF A DEAL FREEBIE!  ★  ★  ★
"A collection blazing with seduction, trickery, conflict, and grief, Wicked South: Secrets and Lies is a saga of bitter deceits and breathtaking victories." –Heather Ezell, author of NOTHING LEFT TO BURN
Wicked South: Secrets and Lies Anthology is FREE for ONE DAY ONLY!
Grab your free copy here → mybook.to/WickedSouthAnt
For good or ill—on the page or in life—few things are more alluring than the siren song of a secret. Secrets can bind us together or rip us apart—but one thing's for sure: they make a great story.
At the heart of each story in this genre-crossing collection lies a secret. A boy who is not a boy at all, a neighbor with a mysterious ability, a first love that isn't what it seems, a girl who leaves her scarred and broken heart at the bottom of a river.
Friendships, first loves, revenge and betrayals—the characters in these stories are tortured by the secrets they've kept and the lies they've told—can they each find redemption as they learn to separate the wicked from the wise?
Wicked South: Secrets and Lies is an anthology featuring young adult stories by authors from North Carolina, South Carolina, and Georgia. Contributors are New York Times Bestselling author Emily Colin, Elizabeth DeVido, award-winning author Lauren Faulkenberry, Amy Hyatt Fonseca, Lauren Fulcher, award-winning author Robin Kirk, John Klekamp, Karissa Laurel, and Katie Rose Guest Pryal.
Contemporary Romance
Secret Billionaire's Second Chance
By Kaia Moon
Was $.99
For a Limited Time FREE
Military Romance
Kiss for a SEAL
By Zoe York
Only $.99
Well, this is here because… dragons!
Fantasy
Dragons are a Girl's Best Friend
By Joynell Schultz
Was $2.99
For a Limited Time Only $.99
Romantic Suspense
Operation Hero
By Miriam Minger
Was $4.99
For a Limited Time Only $.99
$0.99
Swinging Strike (Cessna U Wildcats Book 1)
by Readnour, Kimberly
Dating the hot athlete? Yeah, been there. Done that… Braxton Smith. Cessna University's baseball captain. Naturally talented. Sinfully gorgeous. And exudes enough arrogance to fill a stadium. That same cocky attitude is what landed him in my anonymous gossip column. I, Cara Gonzalez, don't want anything to do with him. But he's everywhere.
Read More…

**Free On Kindle Unlimited!**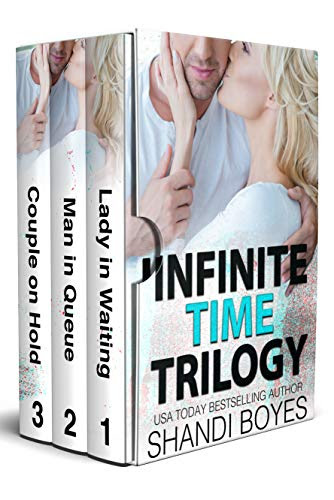 $0.99
Infinite Time Trilogy
by Shandi Boyes
Alex Rogers is a straight-shooting, no-nonsense federal agent who follows the rules to the wire. He doesn't believe in excuses and has no time for those who think otherwise. Oh how the tides change when a sassy-mouthed defense attorney steps between him and the man he's hunting.
Read More…
$0.99
Countdown to Christmas
by Betty Shreffler
It's just a bet. 10 days until Christmas and all I have to do is avoid my roommate's delightfully wrapped package. This should be an easy ten days, that is until my roommate shares his best kept secret.
Read More…

**Free On Kindle Unlimited!**
$0.99
Deep Wood
by Margot Scott
She's a gorgeous runaway, a pistol without a safety. I'm just a jaded mountain man, tired of the city. She's got demons on her tail, but I'll die before I let them sink their claws into this green-eyed angel. I'll put my life on the line to keep her safe, because nobody lays a finger on this Mountain Daddy's baby girl.
Read More…

**Free On Kindle Unlimited!**
$0.99
Unlawful Desires (Lawyers in Lust Book 1)
by Sassy Sinclair
When a handsome lawyer falls hard for a smart, ambitious woman who vows that she's done trusting men with her heart, can they restrain their sexual desires long enough to keep everything they've worked for from going up in smoke…
Read More…

**Free On Kindle Unlimited!**
$0.99
Triple D Dude Ranch
by Beverly Ovalle
Blaire is a freelance photographer on assignment. She is heading home to Texas, armed with her camera to do a photo feature for the Tribune. Taking photos of the dude ranch, she gets an eyeful of an uninhibited cowboy through her lens. The summer heat of Texas has nothing on the heat he generates in her.

**Free On Kindle Unlimited!**