Free to Aug 3:
https://www.amazon.com/gp/product/B07YVDTG7B/
Universal Amazon link: https://geni.us/KrisBock
Cat Café series page: https://www.amazon.com/gp/product/B084GRN7CC
Coffee and Crushes at the Cat Café: a Furrever Friends Sweet Romance
What do you do when you meet the guy of your dreams? Set him up with your sister, of course.
Kari doesn't have time for love when she's opening her new cat café. She's busy hiring employees, fighting with the health inspector – oh, and welcoming 16 shelter cats. She's doing this for the cats, the community, and her family. The café will give her sister, Marley, a job worthy of her baking skills.
Then a tattooed military vet wanders in claiming he's a master baker. Surely Marley will fall for a guy this sweet, this sexy, this tasty.
Colin has other ideas. It's Kari who makes him want to turn up the heat. But he's spent the last two years recovering from physical and psychological wounds. Is he really ready for a relationship? He's not even sure he should commit to Samson, the sweet Siamese cat who steals his heart.
The Furrever Friends Sweet Romance series features the workers and customers at a small-town cat café, and the adorable cats and kittens looking for their forever homes. Each book is a complete story with a happy ending for one couple. These sweet romances will leave you with the warm, fuzzy feeling of cuddling a purring cat.
COVER RE-REVEAL + 99c SALE!!! When Angels Seek Chaos by Addison Jane has a new cover and is only 99c for a limited time + FREE in Kindle Unlimited!!!
"This book is phenomenal!! …When Angels Seek Chaos is a relentless, take-no-prisoners read!!" – Amazon reviewer
"An absolute thrill ride that isn't for the weak of heart" – Book Haven Book Blog
"the best mafia book I have read to date… a story that will stay on your mind way after you have turned the last page" – Amazon reviewer
US: https://amzn.to/310BoNc
UK: https://amzn.to/30ay0QE
CA: https://amzn.to/39G5nxE
AU: https://amzn.to/3hRwJEc
Cover Design: Daqri at Covers by Combs
A sinfully sexy mafia romance full of lies and bloodshed that shows the lengths some will go for revenge.
Angelo Moretti was a man I should have stayed far away from.
When my world was torn apart before my eyes, and I was left vulnerable and damaged, he was sent to protect me.
He was hard.
He was patronizing.
And he was the most beautiful man I'd ever met.
Every bone in my body told me to hate him, to despise everything he stood for.
But I couldn't.
Angelo lit a fire inside me I'd spent my entire life smothering with obedience and fear. He pushed me further than I'd ever been before, and when I was right on the edge, he dared me to jump.
He offered me redemption and the chance to hurt those who'd wronged me. In order to get that though, I had to take a leap into his world and the deadly mafia empire the DePalma family had created. One filled with drugs, guns, and blood.
I found him in the darkness, but it was there that I may just lose myself.
Last day of sale!
Two strangers. One chance meeting. Irresistible heat.
The Summer of Him, an all-new steamy surprise summer fling romance from Stacy Travis is ON SALE for 99¢ for 3 days only!
Download your copy for only 99¢!
Read for FREE in Kindle Unlimited!
Amazon: https://amzn.to/2MgHD8y
Amazon Worldwide: http://mybook.to/thesummerofhim
Pre-order FOREVER WITH HIM, part 2 of the Summer Heat duet:
Available August 13th
Amazon: https://amzn.to/3fkUUtB
Amazon Worldwide: http://mybook.to/foreverwithhim
Add FOREVER WITH HIM to Goodreads: https://bit.ly/2W8yxAc
Two strangers. One chance meeting. Irresistible heat.
My two-timing ex might have wrecked our relationship, but I was not about to let him ruin my vacation. Sure, what was meant to be a romantic romp through Paris would now consist of dining solo at a table for two in the city of love, but I was determined to have a good time on my own.
Then I met Chris.
He's a hot megawatt movie star used to the limelight and women lining up for him. And even though I refused to be one of them, I was done in by him—the dark swoony eyes, his unabashed laugh, the cravings he ignited with only a look.
We agreed to give each other two weeks. Then real life would kick in.
But is two weeks enough when it might be love?
*Part one of the Summer Heat Duet*
Contemporary Romance
Ponderosa Resort Volume 2
By Tawna Fenske
Was $3.99
For a Limited Time FREE
Contemporary Western Romance
Cowboy Brothers of Rainbow Canyon
By K.C. Crowne
Only $.99
$1.00
Alien Savage's Bond (Alien's Frozen Mate Book 4)
by Aya Morningstar
When he kissed me, I knew the rule. One night is all I'll ever get with him. And one look at him is all it takes to know he's from the most savage and cold planet in the three systems. The orange markings on his teal skin are covered in scars. His muscles are hard⁠—his body a weapon. But it's those deep blue eyes that chill me to the bone.
Read More…

**Free On Kindle Unlimited!**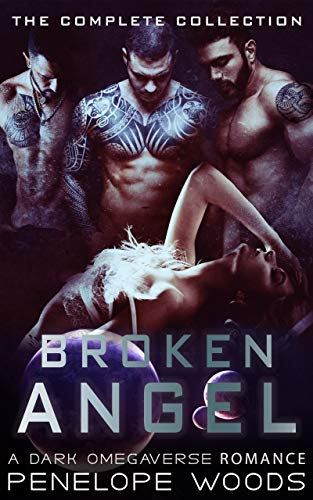 $0.99
Broken Angel: The Complete Collection
by Penelope Woods
Three Alphas. One captive Omega. After the fall of the omegaverse, the most dominant alpha males survived and took power. Brutal bounty hunters rescued and claimed me as their own. But they were after so much more… This collection contains three complete full-length novels.
Read More…

**Free On Kindle Unlimited!**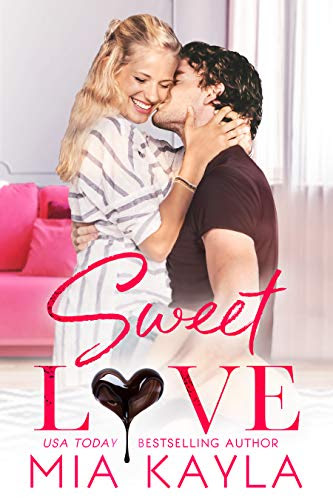 $2.99
Sweet Love
by Mia Kayla
Connor of the Colby's Chocolates empire was in town temporarily to help save his father's company. I had one job—help him come up with a rock solid marketing plan. The task did not include kisses, sex in the supply closet, or worst yet… falling in love. Especially since the man is leaving right after our mission is complete.
Read More…

**Free On Kindle Unlimited!**
$0.99
Cowboy's Curvy Nanny (Cowboy Billionaires Book 1)
by J.P. Comeau
Please tell me this is just a nightmare. I need the money, yes, but am I willing to live with a billionaire cowboy in exchange for it? No. It's forbidden! It's all for a good cause though, right? Bryce needs me to get custody of his beautiful baby girl. I know. I know I'm stupid to fall for him. I can't bear another broken heart.
Read More…

**Free On Kindle Unlimited!**
$0.99
Good Boys Break Your Heart (Southwater Stories Book 2)
by S A. Monroe
Anna doesn't have time for nonsense. As a new single mom, at the end of her maternity leave, finding a man is not on her list of priorities, no matter how hot he might be. That is, until the star of all her teenage daydreams comes back into her life. The term 'hot as hell' was invented just for him. Will their chemistry ignite new romance, or will their past destroy their second chance at love?
Read More…

**Free On Kindle Unlimited!**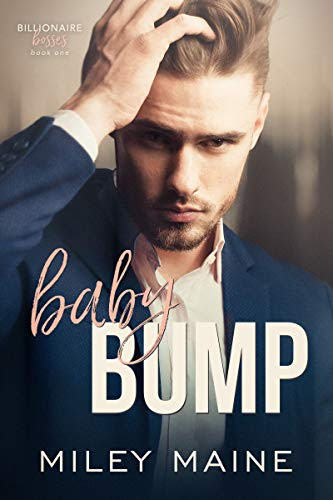 $0.99
Baby Bump (Billionaire Bosses Book 1)
by Miley Maine
I shouldn't have let my hot secretary get too close. She was trouble and I knew it. I agreed to be her fake fiancé. And then I agreed to much worse. I made her mine. We're nothing alike. I'm rich… filthy rich. But I like her for who she is. I don't regret getting her pregnant. But are things ever going to be normal if this fake engagement turns real?
Read More…

**Free On Kindle Unlimited!**
$0.99
Destruction (Fragile Ties Book 1)
by Jennifer Bene
The first book in the hot, twisted dark romance series, Fragile Ties, from USAT bestseller Jennifer Bene! In this intense, psychological thriller Lianna is kidnapped by a man bent on destroying her father, and he plans to use her to do it. As David seeks vengeance, he can't deny her innocence, but will he choose to protect her, or destroy her?
Read More…
Free
Chasing Hannah (The Billingsley Series)
by Melissa Ellen
Chasing Hannah is a heartwarming story perfect for small-town romance fans. After a one-night stand gone wrong, Hannah and Billy have a second chance. Will their brief fling turn into something more or will living across the country from each other keep them apart?
Read More…
Free
Billion Reasons (Assisting the Boss Series Book 1)
by Lexy Timms
The last thing I need is a personal assistant. I'm good at my job, and, no matter what my interfering Mom thinks, I don't need help with that. Yet, somehow, I've ended up with Lilah as my PA. And I like her. She's smart, she's funny, and she's making my life a hell of a lot easier. If she just wasn't so damn beautiful.
Read More…

Sports Romance
Overnight Sensation
By Sarina Bowen
Only $.99

Historical Romance
Daring Lords and Ladies
By Various Authors
Only $.99