BOSS OF ME
by Tia Louise
99c SALE!!!
FREE in Kindle Unlimited!!!
"On my Top 2019 Must Read List!" – The Guide to Romance Novels
"A hot, sexy, intense story not to be missed!" – Carly Phillips, New York Times bestselling author
"The chemistry, the slow-building mystery, the drama filled men…all of it is off the charts!" – Goodreads reviewer
 Get BOSS OF ME for 99 CENTS today!
US: https://amzn.to/307gM7o
UK: https://amzn.to/2QhrJ2M
CA: https://amzn.to/2O6hoE0
AU: https://amzn.to/2ks3CPI
Universal: https://geni.us/BOMa
Also available in audio & print
Amazon Print: https://amzn.to/34SFjNa
B&N Print: http://bit.ly/2kHmRoD
Signed PBs: http://smarturl.it/SignedPBs
Audiobook: https://amzn.to/2Dtll2C
Patton Fletcher is
✔Demanding,
✔Driven,
✔Sexy AF, and
✔My New Boss.
My sister says don't fall for him. I say don't worry
I'm not about to let some arrogant, young CEO derail my dreams.
Or insult my wardrobe.
I don't care about his deep brown eyes or the way the muscle moves in his square jaw when he's pissed.
I won't fall for his power or how sexy he fills out that suit.
I said I could resist him.
I was wrong…
Raquel Morgan is Trouble.
She's stubborn, independent, and a fighter.
She has long, dark hair, crystal blue eyes, and freckles…
Freckles.
And long, sexy legs.
And a smart mouth.
I've spent seven years building one of the top companies in Nashville, and I'm not about to let some ambitious, cardigan-wearing new kid distract me from my goals.
Raquel Morgan won't tempt me.
I'm The Boss, and I never lose control…
(BOSS OF ME is a STAND-ALONE workplace, enemies to lovers, military romance with a badass alpha boss and the feisty woman who steals his heart. No cheating. No cliffhangers.)
Holiday Romance Novella
Christmas Sisters
By Various Authors
Was $.99
Currently FREE

Contemporary Romance
All ONES: Complete Collection
By Aleatha Romig
Was $9.99
For a Limited Time Only $.99
$0.99
All Ones (Complete Collection)
by Aleatha Romig
"Fresh, fun, and downright dirty!" Lauren Blakley #1 NYT Bestselling Author. Enjoy the lighter side of Aleatha with ALL of her lighter ONES all together. Enjoy Plus One (fake date/office romance), One Night (single mom/hot ex hockey star), A Secret One (forbidden love), and Another One (friends to lovers) as you laugh and swoon through each story.
Read More…

**Free On Kindle Unlimited!**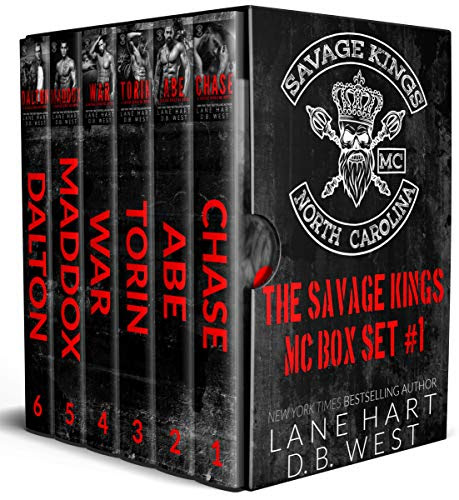 $0.99
Savage Kings MC Box Set (Books 1-6)
by Lane Hart
Get ready to go for a ride with six hot members of the Savage Kings MC: Chase, Abe, Torin, War, Maddox, and Dalton! These dirty-talking bad boy bikers will sweep you off of your feet and leave you wanting more!
Read More…

**Free On Kindle Unlimited!**
$3.99
Penthouse Prince
by Kendall Ryan
Lexington Dane was my brother's best friend growing up. We did everything together. He taught me how to throw a punch, how to change a tire…and he taught me how to kiss. I fell hard and fast and gave him all my firsts. I promised I'd wait for him….
Read More…
$0.99
Doctor's Secret
by K.C. Crowne
What would you do if the man of your wildest dreams… Turns out to be your evil ex's long lost brother? A doctor. Millionaire. Sexy. And charismatic. Andrew is everything I ever wanted – but never had. The sexual tension is unlike anything I've ever experienced. And boy does the talented doctor know how to treat all my body parts.
Read More…

**Free On Kindle Unlimited!**
$0.99
Internship with the Devil (Shut Up and Kiss Me Book 1)
by Jaqueline Snowe
Grace Turner scores the opportunity of a lifetime interning with an Ex-NFL player. But working under Brock Anderson turns out to be the job from hell. If you like Meghan Quinn, L.J Shen, and Kendall Ryan, you'll love this sexy boss contemporary romance!
Read More…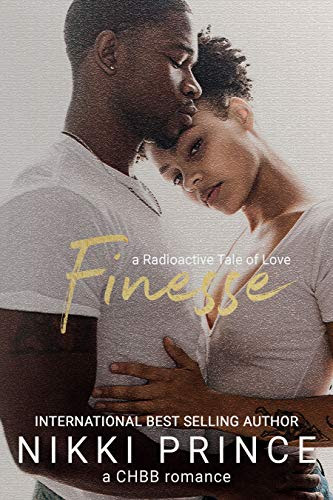 $0.99
Finesse (Radioactive Tales of Love Book 2)
by Nikki Prince
Indelible scars and memories chase us like ghosts. He was supposed to be coming home. When you're on the sand you're supposed to leave everything there. We're a ready-made family now, how can I walk away? But how can I allow her to deal with the demons at my door?
Read More…

**Free On Kindle Unlimited!**