Contemporary Romance
Wild Boys After Dark: Logan
By Melissa Foster
Was $3.99
For a Limited Time FREE
$.99 today!!!Billionaire Romance – Secret Twin by Scarlett River
.99! https://www.amazon.com/gp/product/B099KJ9ZY2
Secret Entanglement
(Billionaire Badboy Boss, Fake-Lovers, Blackmail)

Eager to keep my dream dance job, I go ahead with my billionaire's boss scheme of pretending to be his girlfriend. But as the lines of what's real and what's pretend blur, I wonder if this job is worth putting my heart on the line for.

I'm on cloud nine. Not only did my dance team win a prestigious competition in Las Vegas, but Zac Gardella, a successful billionaire, offers me to run his dance studio in Nevada. It's my dream come true. That is until I discover the decrepit state of the building. We only have two weeks to whip this place into shape, and Zac, who I soon realize is living off his family's fortune, has no intention of lifting a finger.

Thankfully, I get help from his aunt. A former dancer and struggling now with type 2 diabetes, we bond quickly since I have battled the disease previously myself.

Confident that I can turn the dance hall around, I start seeing the light at the end of the tunnel. That is until Zac takes all the credit for my hard work and introduces me as his girlfriend to his family. I won't stand for this, but Zac blackmails me, having uncovered secrets from my past.

If I want to keep my job, I have to play along and pretend to be his girlfriend. I relent, knowing my pride isn't worth ruining my career over. To my surprise, as I spend more and more time with Zac, I discover the real man underneath the hard-partying bad boy. My heart starts to melt, and before long our pretend touches and kisses become real.

Will I be able to reform a bad boy billionaire, or will he shatter my heart into a thousand pieces?


Secret Memories
(Billionaire boss, Amnesia, Love Triangle Romance)
Can this fresh start be a blessing or a curse? That's what I keep asking myself after losing my memory in that terrible car crash. I don't remember anything before waking up in the hospital. I want to listen to my heart and move on. Vance Jones, my sexy physical therapist makes it seem so simple. There's something in the way he treats me, not as a patient but an equal. The more time together we spend the harder it is to deny there's something here.
Still, I find myself struggling to escape the obligation of figuring out my old life and clearing through the fog of who I am and who I've left behind. The recurring dreams and nightmares of a mysterious blonde man with green eyes begin to haunt me. Who have I forgotten?
Vance is the first person to know and accept me for who I am since the accident. Everything about him seems right, but I can't shake the idea that this mysterious dream man is more than a dream. Everyday the temptation is harder to resist. I have to choose to embrace my future or chase after my past.
Secret Twin
(Billionaire boss, Twins, Secret life)
Since moving to New York and opening my own catering business, life hasn't been easy. My twin sister and I are both working our butts off to make our dreams come true, but are far from there yet. When I got the call from CEO Gregory Wells asking me to cater his billionaire boss's retirement dinner I just about died inside. I thought this had to be the miracle I've been waiting for.

But a funny thing happened when I went in for the interview… Gregory mistook me for my twin sister and gave me the high-paying job on the spot. I decide to go along with it and pretend to be her, to stay in his good favor, but the more we work together the more I find myself falling for his charm and opening up.

It's getting harder to hide that I'm not her. It's so easy to be myself around him- easier than it's been with anyone before. Will I be able to keep up my act and convince him I'm her? Or will he see through my lie?
Military Romance
SEAL's Embrace
By Makenna Jameison
Was $4.99
For a Limited Time Only $.99
Contemporary Romance
Six Nights in Paradise
By Ashley Cade
Was $3.99
For a Limited Time Only $.99



ROMANTIC SUSPENSE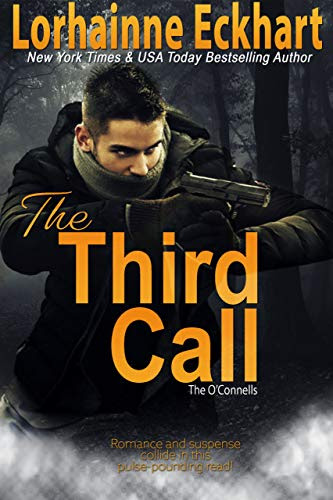 $0.99
The Third Call (The O'Connells Book 2)
by Lorhainne Eckhart
Romance and suspense collide in this pulse-pounding read! When dispatcher Charlotte Roy passes along a call to bad-boy deputy Marcus O'Connell, they learn a six-year-old child is in danger. Can they save the girl from a desperate situation?


Kindle
Apple
Nook
Google

ROMANTIC SUSPENSE
Free
Cerberus MC Box Set (Cerberus MC Books 1-4)
by Marie James
Exclusive box set content! Hero complex? Possessive? Not afraid to speak my mind? Check, check, and check. I'm also president of the Cerberus MC, a former marine, and easy on the eyes with arms made to hold a woman tight. I'm not conceited; I'm convinced, and Emmalyn Mikaelson doesn't have a clue what she's gotten herself into by jumping on the back of my bike.


Kindle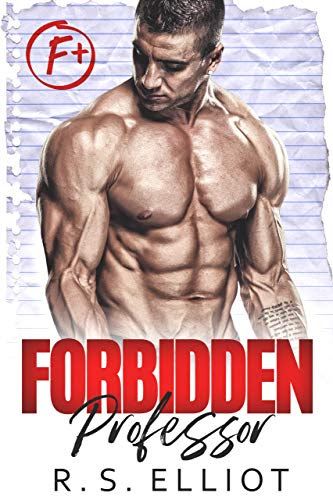 $0.99
Forbidden Professor
by R. S. Elliot
Never fall in love with your professor… I didn't know he was my professor the first time I met him. Gorgeous. Sandy brown hair, beautiful green eyes, rich as sin and hot AF. It started out with an accidental kiss and now I can't stop thinking about him. I know he's completely off-limits. Taboo. So why does something so wrong feel so right?


**Free On Kindle Unlimited!**
Kindle

STEAMY CONTEMPORARY ROMANCE
$0.99
Six Nights in Paradise
by Ashley Cade
As his best friend's little sister, Taylor has always been off-limits. When Dalton's fiancé calls off their wedding with only days to spare, he's left with two non-refundable tickets to his honeymoon. The only person available to take her place: Taylor. He tries to obey his best friend's wishes, but some temptations are too hard to resist.


**Free On Kindle Unlimited!**
Kindle

STEAMY CONTEMPORARY ROMANCE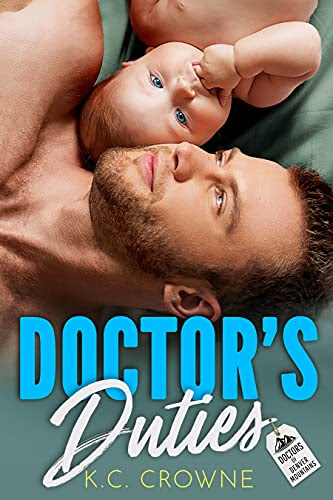 $0.99
Doctor's Duties
by K.C. Crowne
This is a standalone book, from the bestselling Doctors of Denver series. This is Logan's story (Hayden's twin brother). One-click to snag your copy today. K.C. Crowne is an International Bestselling Author and Amazon Top 8 Bestseller.


**Free On Kindle Unlimited!**
Kindle

PARANORMAL ROMANCE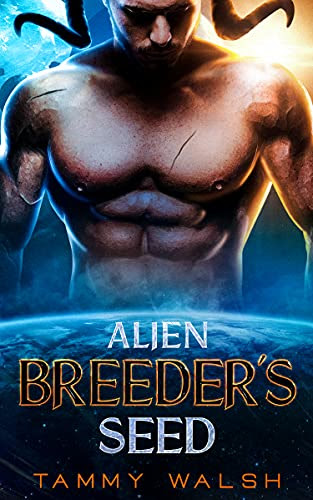 $0.99
Alien Breeder's Seed (Claimed by the Alien Breeder Book 3)
by Tammy Walsh
To save her from the Shadow he must claim her for himself. Every M'rora is born a twin – one good and just, the other evil and twisted – and they're both on the hunt for the fated mate they share.


**Free On Kindle Unlimited!**
Kindle

PARANORMAL ROMANCE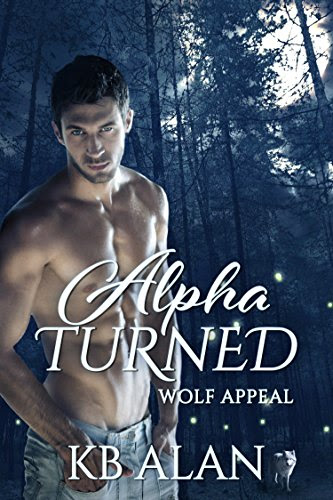 Free
Alpha Turned (Wolf Appeal Book 1)
by KB Alan
Strong and independent, Hillary has grown from the naïve person she was four years ago after a brutal attack and rape turned her into a werewolf. The life she's made for herself is only upset once a month when she has an uncontrollable urge to turn furry and chase small creatures. Until she finally meets another werewolf. Until she meets Zach.


Kindle
Apple
Kobo
Nook
Google

EROTIC ROMANCE
$0.99
Sharing Noelle
by Margot Scott
Thirsting after my older stepbrother is dirty enough. Falling head over heels in lust with his lumberjack dad is just plain greedy. The only thing these stubborn, dominant alphas can agree on is that they both want me. I can't possibly choose between them, so I won't. This Christmas, one hard man isn't enough for me. I'm claiming them both.


**Free On Kindle Unlimited!**
Kindle

EROTIC ROMANCE
$0.99
Hired For Love
by Electra Riley
My three powerful bosses are workaholics who need stress relief. And they all want one thing… me. It's the opportunity of a lifetime, but what happens when I start developing feelings… for all three men at once?


**Free On Kindle Unlimited!**
Kindle

SWEET ROMANCE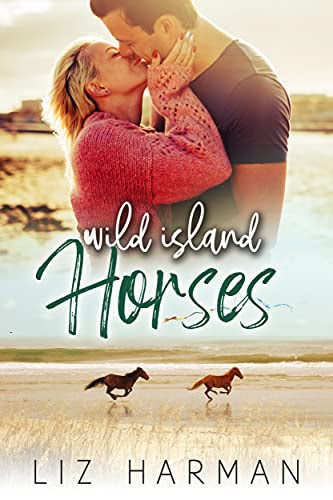 Free
Wild Island Horses
by Liz Harman
Laura came to the gorgeous Outer Banks to fix up her grandma's beach house … but she fell in love with the islands' wild beauty, not to mention the too-hot-to-handle handyman, Spencer. A sizzling summer beach romance to sweep you away on a romantic island getaway!


Kindle

HISTORICAL ROMANCE
$0.99
Wolves and Deer
by Catherine Haustein
Grace Clare isn't looking for love working in the matter-of-fact world of the Royal Institute of Science in 1832. All she needs is the truth. "A fascinating historical piece based on the life and mysterious death of real-world actress Dora Jordan." – Amazon Reviewer


Kindle
Kobo
Nook