BLACK SKIES RIVIERA
by Catherine Wiltcher

99c SALE
99c SALE! Black Skies Riviera by Catherine Wiltcher is only 99c for a limited time + FREE in Kindle Unlimited!

"Brilliant from start to finish" – Pad My Bookshelf Blog

"Bleeds with passion from the first page up to the last one" – Goodreads reviewer

"This extraordinary 5-star masterpiece is a library essential for mafia, Bratva, and romantic suspense readers" – Goodreads reviewer

Amazon US: https://amzn.to/2UNdQcp
Amazon UK: https://amzn.to/37tUBJQ
Amazon CA: https://amzn.to/30J2Yjy
Amazon AU: https://amzn.to/2BckVvT
Add to TBR: https://bit.ly/3ebYG7S

Issa Dubova is the queen of cloudy diamonds:
A Bratva princess.
My reluctant new wife.
A pretty bargain in exchange for the names of the men who killed my father.
I'm a black suit of spades:
Determined to bury both her and my demons.
I never asked to see the shape of her heart.
I never asked for her to fill the blank spaces of mine.

But the mafia wants her secrets.
I'm not the first she betrayed.
And Issa? Sweet, not-so-innocent Issa?
She's now a debt no sinner can pay.
Black Skies Riviera is a heart-stopping, enemies to lovers romance set on the French Riviera with NO cliff-hanger and a guaranteed HEA.For mature readers only.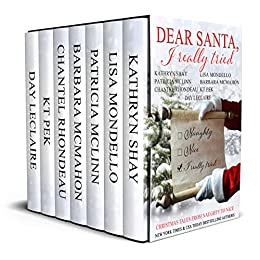 Romance
Dear Santa, I Really Tried
By Various Authors
Only $.99
Military Romance
Hero Next Door
By Lara Swann
$2.99 – $.99

Historical Romance – $.99
An earl mistakes a debutante for the woman hired to play his faux secret beloved.
Percival, the Earl of Plymouth, is in trouble. Terrible trouble. His aunt is eager for him to marry. Since Percival has no desire to be thrust onto the marriage mart, he may have told her he has a secret beloved. Fortunately, Percival's best friend Sebastian volunteers to find Percival someone inappropriate with whom to pretend to have an amorous relationship. After all, Percival's aunt won't desire a scandalous future countess.
Sabrina Holt has adored Percival ever since she first laid eyes on him. When she wanders into Percival's library during a ball, and he begins to kiss her, she knows he's felt the same way as she has for all these years.
Percival is pleasantly surprised at his friend's pick. The woman in the library's lips feel perfect, and his aunt is appropriately shocked to discover them.
Unfortunately, Sabrina is not the woman his friend hired for him to be caught with. If only Sabrina weren't the wrong faux beloved, and if only Percival weren't tempted to give her his heart.
Read Free in Kindle Unlimited!