FREE!!! Holding Onto Forever by Heidi McLaughlin is FREE for a limited time only!!!
"Heidi McLaughlin delivers a breathtaking addition to the Beaumont series. Holding Onto Forever is everything you want it to be and so much more." – USA Today Bestselling Author, K.L. Grayson
"emotional, riveting, and completely captivating. Noah Westbury will steal your heart and never give it back." – NYT Bestselling Author, S Moose
US: https://amzn.to/2ywm8gs
UK: https://amzn.to/2w9n5KH
CA: https://amzn.to/2xOnEdf
AU: https://amzn.to/3aGeSgb
From the New York Times bestselling author of Forever My Girl: The Motion Picture, Heidi McLaughlin brings you . . .
The road for Noah Westbury has been carved out for him, long before he knew who his father was. Making sure he worked hard to deserve the opportunities provided to him, Noah is where he's dreamed of being – starting QB for Portland Pioneers. Together, with his model girlfriend by his side, life can't get much better. Except that standing in his path is Peyton Powell-James, his life-long friend and the one woman he can never have.
Peyton Powell-James always knew her future would be in football and dreams of having a successful sports journalism career once she graduates college. After being given the assignment to cover a professional game from the sidelines, Peyton believes that everything is going to plan. Until one fateful night changes her life.
Harsh reality sets in for Noah and Peyton. One could lose everything, while the other struggles to keep the families together.
Paranormal Romantic Suspense
Night's Caress
By Mary Hughes
Was $3.99
Currently FREE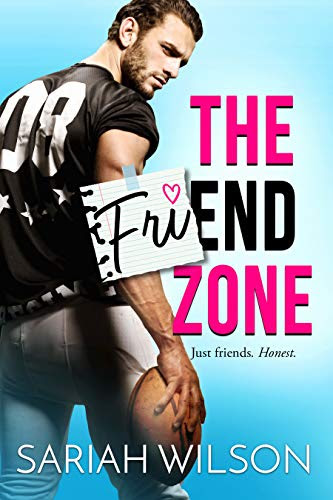 Romance / Romantic Comedy
Save The Date
By Monica Murphy
Was $4.99
Currently $.99
$0.99
Three Blind Dates (Dating by Numbers Series Book 1)
by Meghan Quinn
A modern day take on You've Got Mail with a twist. This laugh out loud and heartwarming romantic comedy from bestselling author Meghan Quinn will keep you on the edge of your feet as you fall in love with each and every blind date.

**Free On Kindle Unlimited!**
$0.99
The Boy Next Door
by Natasha L. Black
What in the world did I do deserve this? The boy next door doesn't let me sleep. And not just because he's loud… Jayson is a rockstar. He's as skilled as he is hot. I never thought I'd be attracted to an alpha jerk like him. But Jayson is all I ever think about. I mean, what choice do I have, really? We're next-door neighbors for goodness sake. He's always on my mind (and in my ears).

**Free On Kindle Unlimited!**
$0.99
Royal Fake
by Sarah J. Brooks
$10 million for being a fake-princess for one year. Done deal – I mean, what could possibly go wrong? After all, Liam is charming, gorgeous and gives me goosebumps when I see him. We can't keep our hands off each other – and now a little prince or princess is growing inside me! I guess now is not the best time to ask Liam to terminate the contract?

**Free On Kindle Unlimited!**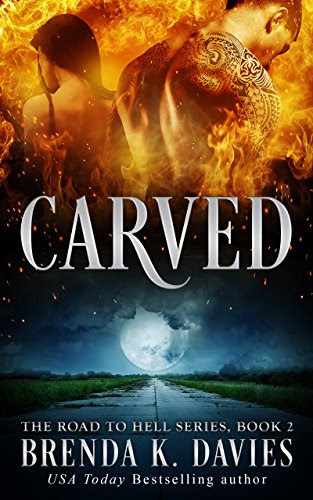 $0.99
Carved (The Road to Hell Series Book 2)
by Brenda K. Davies
With an unknown number of enemies between Kobal, River, and the gateway, protecting River proves to be more difficult than Kobal anticipated, but he won't stop until Lucifer is destroyed and he'd reclaimed River's heart.

**Free On Kindle Unlimited!**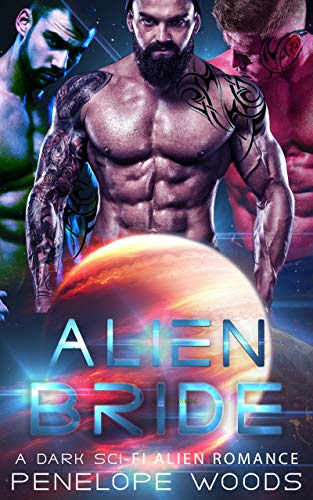 $0.99
Alien Bride
by Penelope Woods
Invaded. Conquered. Three aliens made me their bride. When warlord aliens invade Earth, I watch as my world crumbles. Their mothership floats above my head. A great beacon of light shines over the city. But they only want me… Three brutal aliens force me to my knees. They accept no peace treaty. They demand one thing: A bride. That is final.

**Free On Kindle Unlimited!**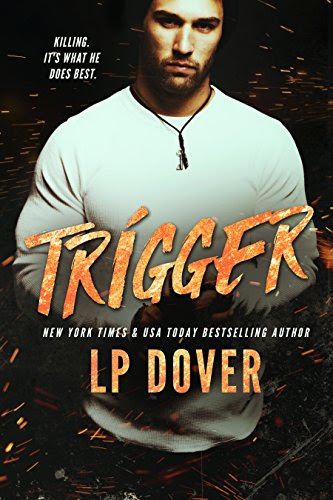 Free
Trigger
by L.P. Dover
A steamy, romantic suspense (standalone) novel by New York Times and USA Today Bestselling author, L.P. Dover. Trigger is the first book in the Circle of Justice series about a group of assassins who kill for revenge and justice. A killer… that's what I am. It's what I do. It's what I live for. I'm no longer the Preston Hale everyone knew.