NOW LIVE!!! Breathe by C.L. Matthews is only $2.99 for a limited time + FREE in Kindle Unlimited!!! (reg. $4.99)
"a masterpiece of absolute emotion and pure perfection" – Goodreads reviewer
"Raw, real, and beautifully written from the beginning till the very end. Breathe is officially my first favorite of 2020." – International Bestselling Author, Natalie Bennett
"Intriguing characters. Heartaching emotions. Mind-blowing and gritty writing." – PP's Bookshelf
US: https://amzn.to/2HfV9Xz
UK: https://amzn.to/2wbZzfU
CA: https://amzn.to/2OIwrDp
AU: https://amzn.to/2UH9PqJ
You'd think five years would be enough time to cope and move on.
It's not.
If anything, it's given me more unrealistic ways to deal with my loss.
More pain.
And even worse, a woman I don't love.
A woman that isn't her.
I hate her.
She hates me, too.
My life's a mess.
My heart's nonexistent.
My soul was lost long ago.
Worst of all, I no longer have any fucks to give.
They say you find your true love after you lose your first one.
I call bullshit.
ALSO AVAILABLE IN THE HOLLOW RIDGE SERIES
#1 Inhale, Exhale – $2.99 for a limited time!
US: https://amzn.to/38mCIwk
UK: https://amzn.to/38nkZ7N
CA: https://amzn.to/31MT2UB
AU: https://amzn.to/2SDJAi3
Free in Kindle Unlimited

Politics of Love by Sienna Snow has a HOT new look!  And Celebrity is 99¢ for a limited time only!
★  ★ ★  HOT NEW LOOK!  ★ ★ ★
The Politics of Love Series, an "addictive" and emotional series of standalones from bestselling author Sienna Snow has a hot new look! To celebrate, the first standalone Celebrity is 99¢ for a limited time only!
Don't miss your chance to start the series for only 99¢!
Download Celebrity today!
Amazon:https://amzn.to/2R7MMCE
Apple Books: https://apple.co/3dMkvvc
Amazon Worldwide: http://mybook.to/CelebritySS
Nook: https://bit.ly/3dMJKxD
Kobo: https://bit.ly/3dS32BJ
Google Play: https://bit.ly/2JCjhER
Senator, Book Two
Amazon: https://amzn.to/2VdlLyP
Apple Books: https://apple.co/3e3qBrf
Amazon Worldwide: http://mybook.to/Senatorss
Nook: https://bit.ly/3bYUtDb
Kobo: https://bit.ly/2XhfQvx
Google Play: https://bit.ly/2V9Qq05
Commander, Book Three
Amazon: https://amzn.to/3dZuygy
Apple Books: https://apple.co/2wlj4D1
Amazon Worldwide: http://mybook.to/commanderss
Nook: https://bit.ly/3bXajyf
Kobo: https://bit.ly/2wljbhV
Google Play: https://bit.ly/2Vdmmk3
Synopsis for Celebrity:
Control the scandal, control your life.
I'm a simple girl.
Celebrity attorney. Disinherited daughter of a tech billionaire.
I'm the dirty little secret behind the scandals.
I never wanted to be famous. A quiet life was enough for me. But that was before my new client made me famous. Now I'm surrounded by the media, and my face is on the cover of every magazine.
What does a girl do when she's had enough of others dictating her life?
She takes back control.
My past isn't willing to give me up that easily. But I have a plan.
I am Samina Kumar. And my newfound celebrity will change the world.
On sale for 99c during release week
Releasing April 21!
ESCAPE VELOCITY Blurb:
Max Cassidy, a space pilot who operates on the edge of legality, doesn't know he's risking his life when he picks up a shipment of contraband from Naxion. On this forbidden planet, all the inhabitants are beyond ugly except the gorgeous women raised for the interplanetary slave trade. When Cassidy discovers the cargo is one of these slaves, he vows to save her. But he doesn't know how much the woman who calls herself Amber is hiding from him. Attraction flares between them. As their sexual relationship turns steamy, the chase is on to escape the corrupt official who bought Amber. But the only way to ensure her safety is to terminate the man's sadistic avocation. Passion builds as they rocket off to what could be Max's final mission.
ESCAPE VELOCITY Link:
Kindle US:  https://www.amazon.com/Escape–Velocity-Off-World-Book-Science-Fiction-ebook/dp/B086BL68WZ/
Romance / Women's Fiction

The Sterling University Series
By Rebecca Heflin
Was $.99
Currently FREE
Romancing Dr. Love, Book One
She says it's all about the chemistry. He says it's all about the romance. Samantha Love has based her entire academic career on the hypothesis that love is simply a chemical reaction. Ethan Quinn thinks she's taken love and all its mysteries and reduced it to something as romantic as a cholesterol test, and he sets out to prove her theory wrong. Is it chemistry or romance? Or a little of both?
Winning Dr. Wentworth, Book Two
She's benched her heart. His is on injured reserve. Burned-out and broken-hearted math professor Shelby Wentworth returns to her hometown determined to escape the disgrace of a nasty divorce, shake off the taint of her ruined career, and start over, sans romance, but an unexpected reunion with Nash Taylor, former star quarterback and high school crush, promises to derail her plans. Will Shelby let the past dictate the future, or will Nash win her heart?
Educating Dr. Mayfield, Book Three
He has plenty to learn about love. She's just the woman who can teach him. Creative writing professor Delaney Driscoll finds her plan to establish a new degree program blocked when Devon Mayfield, the uptight new college dean opposes her request. While she educates him on the benefits of the curriculum, can she make him forget the pain of his past and teach him that love is more than a just four-letter word?
Historical Romance
The Art of the Scandal
By Suzanne Tierney
Only $.99
An impoverished English Rose with a quirky eye for art forgeries and a revenge-seeking South African with a priceless collection match wits in this sizzling, award winning historical romance.
The Art is fake. The Love is real. The Risk is ruin.
​May, 1850, London, England
"Beware, darling. Disaster rolls in on a whisper."
Jilted by her fiancé, abandoned by her father, and scorned by her friends, Lady Lydia Pierpont and her pregnant, 15 year-old sister will be homeless by midnight unless she can charm the deed of her family's home out of the mysterious South African who won the estate in a poker game.
Grieving over the death of his Jewish father and English mother, Simon Cohen has no time for gallantry. He's out to reclaim his mother's name from the aristocracy who humiliated her. With an art collection worth millions and the National Gallery begging for a donation, revenge is within reach.
But when Lydia points out that Simon's treasure trove includes at least one forgery, they strike a deal. She'll ferret out the fakes and if the debut of his collection goes smoothly, she'll win back her home. If she fails, she will take the blame and go to jail.
Together, Lydia and Simon will feign an engagement, delve into the world of art forgery, and navigate the narrow-minded prejudices of London society to discover that love is forged, never faked.
The sins of the father will be paid for by the daughter…
Charles Avery can't pay his debt.
The only thing he has to offer is his beautiful daughter Ashleigh.
Sweet. Innocent. Beautiful.
She's everything a man could want.
And now, she's been given to me for a week to do with what I please.
It's every man's fantasy.
Yet, everything isn't as it seems.
She may hide her scars from the world…
But she can't from me.
Ashleigh is mine.
And I'm going to find out the truth.
Just One Kiss
by Layla Hagen
$3.99
In the business, I get everything I want. In pleasure, there's no difference. I was wholly unprepared for Heather. Hot dates and long nights are great, but it isn't until I meet her little girl that I know what's missing. No one has ever played me for a fool like that kid can do with a single dimpled grin. Can I keep them forever?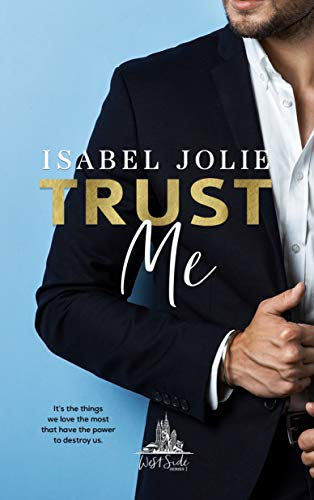 $0.99
Trust Me
by Isabel Jolie
There was a time when Sam trusted everyone–before his idea grew into a billion-dollar company. So when he meets Olivia, he has her checked. She seems safe, but as his attraction to her grows, he realizes he is the danger. A standalone billionaire romance set in New York City and Montreal with intrigue, suspense and a fulfilling HEA.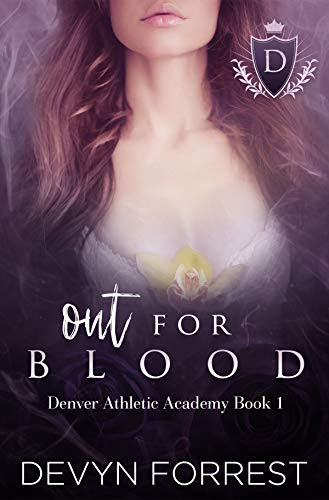 $0.99
Out for Blood (Denver Athletics Academy Book 1)
by Devyn Forrest
Things have never worked out for me, but I'm a fighter. As a foster kid, it feels like the entire world is against me. At least I have one release—Gymnastics, my only way out. Denver Athletics is the top academy in the country. They have the best athletes competing for top spots at Nationals and the Olympics—and they play dirty. To them, I don't belong. I'm beneath them.
**Free On Kindle Unlimited!**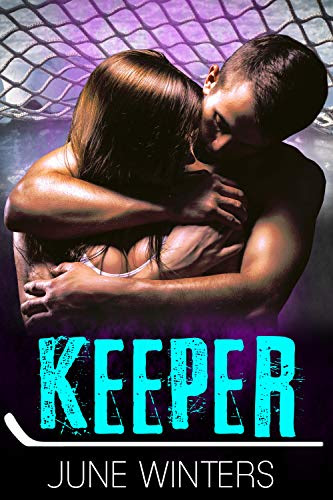 $0.99
Keeper (Dallas Devils Book 4)
by June Winters
Sorry, ladies. Pro athlete Tanner Vaughn doesn't do relationships – the heart-breaking goalkeeper is solely committed to stopping pucks for the Dallas Devils. But the all-star goalie's game is in the dumps… until the girl from out of town tells him the one word he's not used to hearing: no. Is Ainsley the keeper he's been waiting for?
**Free On Kindle Unlimited!**
FREE
Accidental Surprise (Sinful Desires Book 1)
by Annie J. Rose
Men like him should come with a warning label. Do not mix with alcohol—major sexual side effects. I accidentally married my high school sweetheart. And what's worse? He's not just a guy I dumped at graduation. He's also my boss.