Envisioned: Growing Up Dane Book 1 will be live on August 1st! To help kick things off, "Bitter Beauty" the stand-alone Book 5 in the Fallen Cross Pack Series is FREE for a limited time! Now through Wednesday you can grab a copy of Butch Montgomery's love story. The connection? Butch plays a big part in Allie Dane's first book. He is second in command to the Alpha (Allie's dad) and he's in some big trouble! Grab a copy of "Bitter Beauty" today to get an inside look into Allie's adoptive Uncle! Get your copy of Bitter Beauty Today!
Get VIPER for just .99!
😍
"THRILLING AND SEXY! Sons of Anarchy with fangs!" –Lara Adrian, New York Times bestselling author
The Sons of Sangue are part of a sacred brotherhood. But not even their vampire code can compete with temptation and seduction…
Don't miss out! Already read them? Tell your frien
ds!

🥰
💕
 LAST CHANCE BEACH: Summer's End, where dreams go to live again. 14 
#
Romance
#
ShortStories
 from NYT & USA Today Bestselling Author @JoanReeves, USA Today Bestselling Author @LizFlaherty and more bestselling, award-winning authors.
👉
#
KindleUnlimited
 Readers read for 
#
FREE
! Or purchase for only 
#
99cents
.
Sports Romance
Escorting the Player
By Leigh James
Was $2.99
Currently FREE

Witch Forgotten
by V. Vaughn
Was $4.99
For a Limited Time FREE
Romantic Suspense
Trapped with the Secret Agent
By Julie Rowe
Only $.99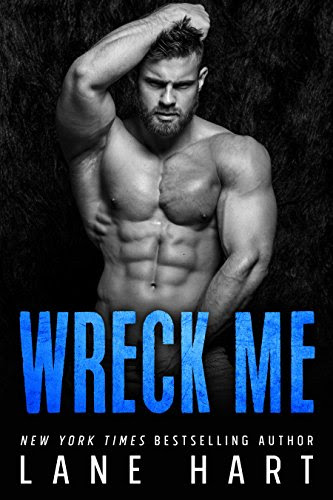 $0.99
Wreck Me
by Lane Hart
Brody can't stay away from his daughter's friend, even though he knows he should. After just a week, Riley leaves him wanting more but at what cost…
Read More…
$0.99
His To Buy (Lee Family Billionaires Book 1)
by Emily Hale
She wanted a sizzling scoop. She landed in the hands of a hot billionaire. To expose a secret sex trafficking ring, journalist Kimani Taylor goes undercover and is auctioned off to a creep. A stunning billionaire buys her off the jerk, but is he really her knight in shining armor?
Read More…**Free On Kindle Unlimited!**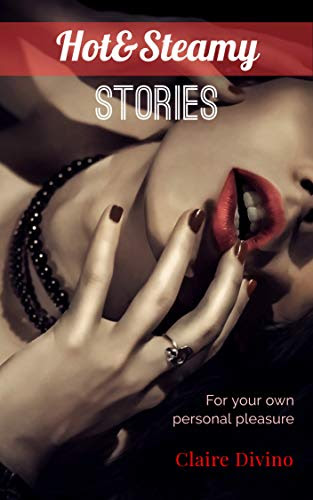 $0.99
Hot & Steamy Stories: For Your Own Personal Pleasure
by Claire Divino
Prepare your favorite toys or have a lover ready because you'll need that after you read these hot and steamy stories. Claire Divino is a master of wild, unrestrained sexuality and a top writer of steamy romance and erotica on Medium. The women in her stories are like her – unapologetic, sensual, and always ready. They dare to fulfill their desires and satisfy themselves as well as their men.
Read More…**Free On Kindle Unlimited!**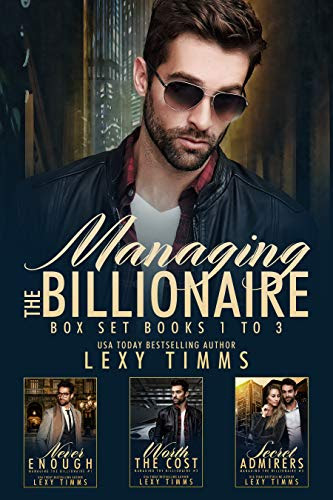 Free
Managing the Billionaire Box Set (Books 1-3)
by Lexy Timms
Anthony Accardi's a man on a mission: make his father's company a success. To do that, he needs an assistant and he needs one now. When Rosalee Clarkson walks through his door, he's immediately drawn to her wit, intelligence and her beauty. She's a perfect fit for the job and when he discovers her living situation, he does what any wealthy bachelor would do—he offers her this guesthouse.
Read More…
Free
Pit Stop: Baby! (Crescent Cove Book 4)
by Taryn Quinn
I had a super hot one-night stand with a wealthy, tattooed, playboy race car driver who was just passing through town. Turns out he's my new brother-in-law…and now I'm pregnant.
Read More…
$0.99
Building Bridges (Bridges Brothers Book 1)
by Lia Fairchild
"A captivating new series packed full of emotions…" – NYT & USA Today Bestselling Author Kaylee Ryan. Ex-soldier Logan comes home to help his family through a tragedy and ends up the manny to a houseful of rowdy kids. He enlists the help of feisty nurse Mollie. Drawn together, they both fear their secrets will keep them apart.
Read More…
$2.99
Devlin (Dirty Aces MC Book 2)
by Lane Hart and D.B. West
What starts out as just a steamy hookup at a concert turns into so much more when Devlin and Jetta's paths cross a second time. And when Jetta's brother puts her life in danger, Dev and the Dirty Aces MC will do whatever it takes to save her.
Read More…**Free On Kindle Unlimited!**
$0.99
High Risk (Risky Business Book 1)
by Siena Noble
Caleb Martin. Lost heir of business royalty. The young airline mogul with a reputation for dominance in the boardroom and the bedroom. But before the tragedy that ripped us apart, he was my brother's best friend, and my first love. Six years later, fate brings us back together. Giving in to temptation could destroy us… but is he worth the risk?
Read More…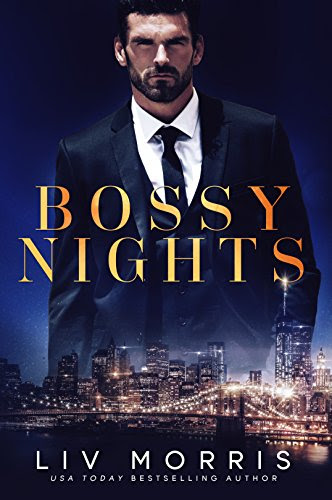 $0.99
Bossy Nights
by Liv Morris
Barclay Hammond is the CEO of the most prestigious publishing house in NYC. He's commanding. Charming. Gorgeous. And my new boss. The raw attraction between us is off the charts. I want to be with him and he wants me too…But there's one BIG problem. Dating your boss is strictly forbidden at Hammond Press.
Read More…
$0.99
His Human Prize (Argentum Alien Warriors Book 1)
by Diana Winters
I find myself in a bit of a pinch when I'm thrown into a cage and told I'm the prize in some barbaric gladiatorial competition on an alien planet. My savior comes, conquers, and saves my life. But there's a catch. He saved my life, so now I need to give him one. A brand new shiny one with chubby cheeks and his father's eyes.
Read More…**Free On Kindle Unlimited!**
Free
Air Force Hero
by Weston Parker
There's only been one woman for me, and she's never truly been mine. But I don't have much time for anyone anyway, I'm a military man through and through. This one girl, though. She stole my heart when we were kids, but it's forbidden. It was just one wild night years ago, but I can't shake it. She left before dawn, but she's never left my mind.
Read More…
$0.99
Take Me Back
by C. Morgan
My bad reputation used to be cool… not so much anymore. My life looks like an old country song. The wife left. Took the kid. Something inside of me knows that my first love is my only love. I can make this right and put my family back together. My past might threaten to haunt me, but there's nothing I wouldn't do to get my wife back.
Read More…**Free On Kindle Unlimited!**
$0.99
Burned (Scorching Heat Book 1)
by Callie Bardot
Jackson has two passions: fighting fires and Blaire. One love is deadly and unpredictable while the other is sweet and innocent. When it comes to fighting fire, Jackson can face down any threat with a clear head. Being vulnerable is another matter. When Blaire narrowly escapes a fire, hard choices must be made. Will Jackson make the right choice?
Read More…
$0.99
Wolf's Nanny: Paranormal Menage Protector Romance
by Lilly Wilder
I Was Taking Care Of His Children… But He Took Care Of Me In Every Way Imaginable. I jumped into a new nanny position. Dan Sinclair was a busy but loving father. How was I to know this single dad would turn out to be my protector? How was I to know he was a wolf shifter? And how was I to know I'd fall in love with two of them?
Read More…**Free On Kindle Unlimited!**
$0.99
Taken by the Alien Savage (Warriors of the Oasis Book 1)
by Ivy Sparks
He's a scarred alien warrior no woman of his species wants. But to me, he's irresistible. He claims I'm his forever mate, and forever in his arms sounds mighty tempting. But what does a Xeki warrior see in a curvy human woman like myself?
Read More…**Free On Kindle Unlimited!**
Free
Sugar & Spice (Spicetopia Book 1)
by Phoebe Alexander
Cy's billionaire family sends him into their theme park as an undercover boss to investigate rumors of an employee strike. This sexy playboy is in for a surprise when one of the park employees, The Red Velvet Queen, turns out to be as intriguing underneath her costume as she is in it. What happens when both their identities are finally unmasked?
Read More…