I wasn't planning on posting since I'm absolutely wiped out from my nephews wedding. We stayed on the dance floor for close to six hours. But, I'm updating and found a sale or two. So here they are!
NOW LIVE & ONLY 99c!!! The first 8 books in the All American Boy Series are now live + FREE in Kindle Unlimited!!!

US: https://amzn.to/3cAOIiL
UK: https://amzn.to/2MyF8SG
CA: https://amzn.to/36DnCU6
AU: http://amzn.to/3oFOrNX

Series Page: http://bit.ly/36BQYlU

Welcome to Merlot, CA, an idyllic all-American town in wine country where love is in the air, the boys are grown as fine as the wine and the town is a breeding ground for second-chances, weddings, and brand-new beginnings.

The All American Boy Series gives you a taste of 15 of your favorite bestselling authors' brand new stories in this shared world experience. All books are standalone but may include cross-over in characters or scenes.

Grab a glass of wine, put your feet up and let us whisk you away to wine country.


AVAILABLE NOW

The Boy Next Door by Sierra Hill
Boy Toy by Poppy Parkes
The Boy Scout by Evan Grace
The Boyfriend Hoax by Emily Robertson
Boy Trouble by Kaylee Ryan & Lacey Black
Celebrity Playboy by Kimberly Readnour
Backroom Boy by Marika Ray
Boy on a Train by Leslie McAdam

COMING SOON

Bad Boy by K.L. Humphreys (Feb 4)
Hometown Boy by Nicole Richard (Feb 5)
That Boy by Remy Blake (Feb 8)
The Boy She Left Behind by Stephanie Browning (Feb 9)
About a Boy by Stephanie Kay (Feb 10)
Lover Boy by Renee Harless (Feb 11)
Saviour Boy by S.L. Sterling (Feb 12)
NOW LIVE!!! Filthy Friend: A Cocky Hero Club Novel by Gwyn McNamee is available now + FREE in Kindle Unlimited!!!
$2.99

"Gwyn McNamee, you have produced one hell of a hot dirty story that I just LOVED!" – World of Books 65

"Holy combustion! Loved it! …Gwyn really takes the reader on a spellbinding journey!" – Lovestoread

"Whew! This was a hot, melt-your-panties read with a friends to lovers theme that was angsty, but very fun and intriguing" – Goodreads reviewer

US: https://amzn.to/3c3wSVd
UK: https://amzn.to/393XrHV
CA: https://amzn.to/39KBz3m
AU: http://amzn.to/3qCI67a

Add to your Goodreads TBR ➩ http://bit.ly/3cBDDhb
Order a signed paperback ➩ http://bit.ly/3axhk9J

Only one word can describe the man who performs online as HRD4U…
FILTHY.
He really knows how to work that massive asset on camera.
Couple that with the dirty talk he uses to describe his fantasies while he does it…
It's enough to drive me mad while I watch.
Because just like my screenname says, INEEDSOMED. 
Too bad men like HRD4U don't exist in real life.
Apparently, finding a nice guy with a nasty mouth and a mammoth gift between the legs is asking too much. 
Instead, I just get snooze-inducing lovers and dates with no chemistry. 
Having my BFF Flynn McAllister right next door helps ease some of the pain of breakup after breakup.
But he can't know what I really want or why my relationships always fail. 
I just want to be dirty. 
But now, all my dreams might be coming true…
All because of my filthy friend.


ALSO AVAILABLE

Dirty Player

US: https://amzn.to/2MMLgTO
UK: https://amzn.to/2APN7Vo
CA: https://amzn.to/2AR14SY
AU: https://amzn.to/3dP40OH

Free in Kindle Unlimited

Also available in audio: https://amzn.to/2BKGbct

Romantic Suspense
The Moretti Crime Family
By J.L. Beck and C. Hallman
Was $.99
For a Limited Time FREE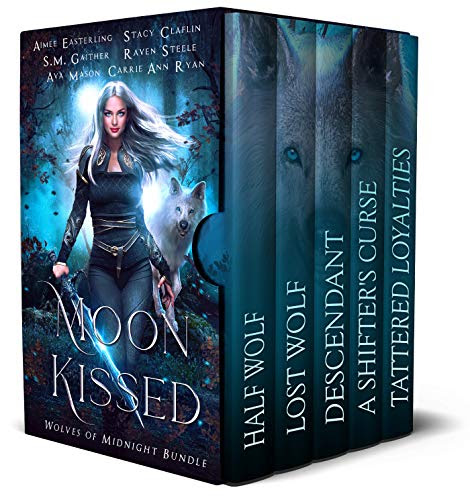 Paranormal Fantasy
Moon Kissed
By Aimee Easterling and Stacy Claflin
Was $9.99
For a Limited Time FREE
Romantic Suspense
Tequila & Lace
By Kimberly Knight
Was $3.99
For a Limited Time Only $.99
Paranormal, Fantasy, Suspense
The Magical Romantic Comedy (with a body count)
Boxed Set
By R.J. Blain
Only $.99

Rockstar Romance
My Favorite Band
By Lisa Suzanne
New Release
Only $.99