NOW LIVE & ONLY 99c!!! Boss of Me by Tia Louise is 99c for release week only + FREE in Kindle Unlimited!!!
"On my Top 2019 Must Read List!" – The Guide to Romance Novels
"The passion between Patton and Raquel was smokin hot! Seriously, these two burned up the pages anytime they were together!" – Jen, Goodreads
"The perfect office love story!" – Clare, Goodreads
★Get BOSS OF ME at the Special 99c Release Week Price NOW★
US: https://amzn.to/307gM7o
UK: https://amzn.to/2QhrJ2M
CA: https://amzn.to/2O6hoE0
AU: https://amzn.to/2ks3CPI
Universal: https://geni.us/BOMa
Amazon Print: https://amzn.to/34SFjNa
B&N Print: http://bit.ly/2kHmRoD
Signed PBs: http://smarturl.it/SignedPBs
Audiobook: Coming November 1
"Patton Fletcher is a devil… A bossy, sexy, panty-melting, hard-driving devil."
They warned me not to take this job.
They said you were ruthless, impossible to please.
I said I was better than them.
I wouldn't fall for your charm, your arrogance, or how sexy you fill out that suit.
I wouldn't fall for your deep brown eyes or the way that muscle moves in your square jaw when you're pissed.
I said I could resist you.
I was wrong.
I fell for the devil, and there's no turning back now…
(BOSS OF ME is a STAND-ALONE workplace, enemies to lovers, military romance with a badass alpha boss and the feisty woman who steals his heart. No cheating. No cliffhangers.)
.99 cents
We know the truth, do you?
What's in Area 51? Is the government hiding aliens? Elvis? Maybe the set of the Apollo moon landing? Do you know? We do.
Join this multi-genre group as they explore the hidden recesses of Area 51 which up until now have only been whispered conspiracies. Don't bother with the raid. Stay home, read these awesome stories and learn all you need to know. The truth is just a page-flip away.
.99 cents
Book-Boyfriends have nothing on these Alpha Dom's…Books are everything to me and after years of hard work, my dream is just within reach—until they show up. Two handsome investors who claim my future bookstore is on their property. They're charming, arrogant—and they offer me a deal. Seven dates—with both of them—and the store is mine.
Read More…
**Free On Kindle Unlimited!**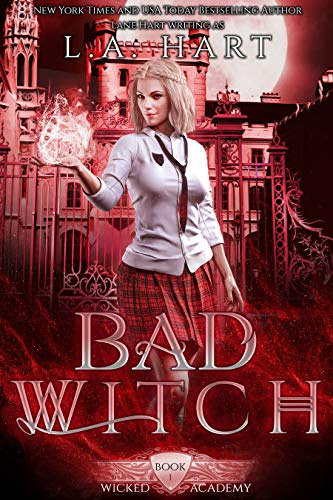 Harper Rhodes thought she was a normal college freshman until she's kidnapped and thrown into the world of supernatural beings. At Wicked Academy, Harper will find out who she really is and learn to harness her powers, all while trying not to lose her body, heart and soul to the three sexy men who will do whatever it takes to have her.
Read More…
**Free On Kindle Unlimited!**
.99 cents
My kid sister's best friend just gave me fifty million reasons to put a baby in her belly. Growing up, I never paid much attention to Valentina. But damn has she changed. If it all goes according to plan, she'll split fifty million dollars with me. My brain hurts from the possible complications, but I am so in.
Read More…
**Free On Kindle Unlimited!**
Free
Billionaire Jasper Christmas was a tortured soul who was unable to love until Holly Henderson walked into his life. Now he can't resist the one woman who has the power to expose his family's darkest secrets and ruin the Christmases forever.
Read More…