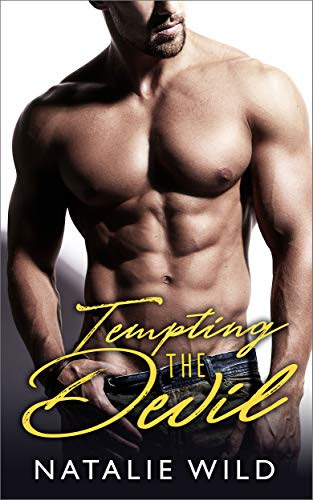 $0.99
Tempting The Devil
by Natalie Wild
Markus was not the man she needed to be involved with, and yet, he's the only one that can keep her safe while also putting her in danger. She was standing in front of two paths. One: Markus would keep her safe. Two: Markus would be the reason she falls. Which one will she choose?
Read More…
**Free On Kindle Unlimited!**
$0.99
Strictly Professional
by Kathryn Nolan
If forbidden relationships, opposites that attract like crazy lust magnets, and all the rescue pets in the world are your jam, you're going to love Edward and Roxy!
Read More…
**Free On Kindle Unlimited!**
$0.99
Into Thin Air
by Kristina Beck
They said their love was infinite, but anything can change when reality comes crashing down. Ellie falls hard for the soccer player, Sam, in an exotic hotel. Then he vanishes into thin air, taking his love with him. Like any vacation, it must come to an end. When they reunite, Ellie doesn't greet Sam with open arms.
Read More…
**Free On Kindle Unlimited!**
$0.99
Whip Smart (The Loft Book 1)
by Siena Noble
Escaping her past is hard. Falling in love is even harder…After escaping her cruel ex, Tera is determined to move on with her life. She's got big plans, and they don't include falling for the sweet and seductive Eric. Their chemistry is scorching, but Tera has baggage to spare. Can Eric break down her walls?
Read More…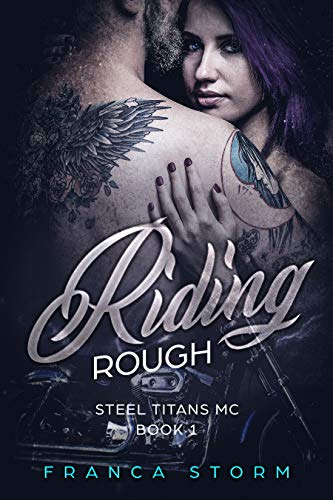 $1.99
Riding Rough (Steel Titans MC Book 1)
by Franca Storm
Mason is club security for the Steel Titans MC, steadfast and controlled. Except when it comes to his best friend's sister, Lucy. The woman he just can't shake. When they're thrown together, it revives his craving. To take. To devour. To claim. But just because a man wants something, it doesn't mean it's right to take it.
Read More…
**Free On Kindle Unlimited!**
Available for a 99¢ preorder!
Welcome to Snowflake, Colorado—a small town where wishes come true!
When six old high school friends receive a letter from their fellow friend, Charity Hart, before she passed away, their lives take an unexpected turn. Given a check for $1500, they must grant a wish—a secret wish—for someone el
se by Christmas. And she wants it to be special.
The request sounds so simple, but the friends soon discover that, with the clock ticking, making it happen in time will prove to be a challenge none of them expect.
Join Mia, Caro, Nate, Taye, Sara, and Holly as they travel down the road to making a wish come true—and take a detour that leads to finding love.
Nate Cooper has lost his heart for his job and the holidays.
After reading Charity's letter, he's determined to rise to the challenge. Unfortunately, Nate can find only one person who has a great need, but she's an annoying thorn in his side at the school where he works.
Kara Shay is on the verge of losing her drama class, a job she adores, and her chance at making a difference in the lives of the high schoolers she mentors and teaches. But Kara will not go down without a fight. If only that annoying band teacher, Mr. Cooper, would give a little and stop being so obstinate.
Nate has always taken the safer paths in his life, but helping the drama teacher is leading his heart into very unsafe territory.
It's time for a Texas Two-Step – a steamy second chance romance with a hot cowboy!
Grab a copy for $0.99 from your favorite eBook store
https://books2read.com/u/4DE6kO
Meet the reckless and fierce charmers that women can't resist. UNFORGETTABLE CHARMERS will captivate your hearts. 9 stories by New York Times and USA TODAY bestselling authors. 99c or read
FREE on KU
* * * Now only 99 cents * * *
When Addie inherits her parents' small antique shop, she realizes it's more of a meeting place for friends to gossip and share tea in the back room. Because no one's life is free of problems, the running joke is to ask if they're there for tea or sympathy. Addie frequently finds herself in need of both as she and Gabe, her firefighter boyfriend, face the ups and downs in their relationship.
This light romance can be enjoyed as part of the series or as a standalone read.
**Remember to check prices! I posted this early because I'm travelling again! Just for a weekend of camping, but still!**