★  ★  ★  99¢ SALE ALERT  ★  ★  ★
Reborn Yesterday, a laugh-out-loud paranormal rom com with all the steam from New York Times bestselling author Tessa Bailey, is ON SALE for ONLY 99¢!
Download your copy for only 99¢ today! (limited time only sale)
Amazon: https://amzn.to/2OwrKfV
Apple Books: https://apple.co/2tzVd1b
Amazon Worldwide: http://mybook.to/rebornyesterday
Nook: https://bit.ly/39aMwJK
Kobo: http://bit.ly/2Su51lD
A timeless love story with bite.
It was a night like any other for funeral home director Ginny Lynn, until the
exceptionally handsome—and unfortunately deceased—young man on her
embalming table sat up, opened his emerald eyes and changed the course of her life
forever, making her feel quite fluttery while he was at it.
Humans aren't supposed to know Jonas Cantrell, or any vampire, exists. It's kind of a
major rule. Despite his instantaneous bond with perfectly peculiar Ginny, he has no
choice but to erase her memories of their one and only meeting.
That was the plan. Before a reluctant Jonas can wipe Ginny's mind clean, she reveals
a secret that brings their worlds crashing together. Human and vampire. Past and
present. Darkness and light. And while their love is strictly forbidden, it might be the
only thing that can save them…
★  ★  ★  HOT SALE ALERT  ★  ★  ★
BOMBSHELL, a swoony standalone romance about a nanny, a Hollywood star, and a love they never expected from New York Times bestselling author CD Reiss is ON SALE NOW for only $1.99.
Download your copy for only $1.99 today exclusively on Amazon, or read for FREE with Kindle Unlimited!
Amazon: https://amzn.to/2XhMH2J
Amazon Worldwide: http://mybook.to/bombshellcd
"A heartfelt contemporary romance that shows family is what you make of it."—Kirkus Reviews
Hollywood bad boy Brad Sinclair always gets his way, whether it's the role he wants or the bikini-clad model he has to have. But when a bombshell gets dropped in his lap in the form of a dimpled five-year-old from a forgotten relationship, he knows his life is about to change forever.
Cara DuMont isn't exactly thrilled when she gets assigned to be the nanny for the latest box-office king. She has one rule: no celebrity fathers, especially single ones with devilish good looks and rock-hard abs.
But as soon as Cara meets Brad and his adorable little girl, she knows she's in for a world of trouble. Because there's something about the way Brad looks at her that makes her believe that some rules are meant to be broken…
$0.99
Rock F*ck Club Box Set (Books 1-5)
by Michelle Mankin
5 book box set that is so hot it will melt your e-reader. If the boys can play, why not the girls too?
$0.99
The Playing Dirty Four Book Box Set
by Lane Hart
What's better than one big, sexy, rough-and-tumble professional football player? How about five of them? Meet Kohen, Quinton, Lathan, Cameron, and Nixon in this four-book box set that has it all – enemies to lovers, a sweet single father, a hot menage, and so much more!
$0.99
Wild Bear Mates
by Lilly Wilder
I'm Catalina, Witch and Surrogate to Three Shapeshifters. I follow three rules: service my shifters, produce babies and stay out of trouble. The tricky part is denying the magic in my veins. A rival clan discovered that I'm a witch and the newest surrogate. With a target on my back, I must now rely on my studs as protectors.
**Free On Kindle Unlimited!**
$2.99
Mr. Big Mistake (Kinda Cocky Book 2)
by J. P. Comeau
How could losing my V-Card get so complicated? The problem was… I never got over my crush on Brenden. My friends took it upon themselves to set things up with a guy I had just met. And we were in the most dangerous of places. Vegas. Sipping on crazy drinks. And coming up with insane plans. But the worst part of my story? That was yet to come.
*Free On Kindle Unlimited!*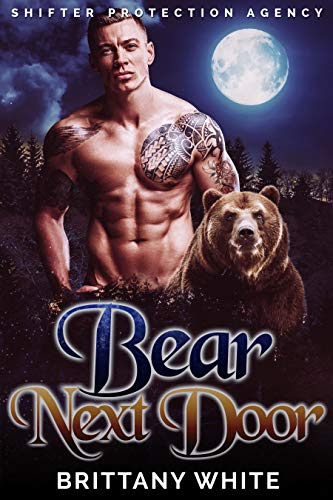 $0.99
Bear Next Door (Shifter Protection Agency Book 1)
by Brittany White
All she wants to prove that shapeshifters exist. No one was supposed to get in her way. Until she meets her new neighbor. Sam Miller is a doctor; charming and sexy with an irresistible smile, Sam is exactly the kind of distraction Laura wasn't prepared for. But he's been lying to her ever since they met, about his job, his family and even his identity.
**Free On Kindle Unlimited!**
Medical Romance
FOLLOW UP
By Ava Greene
Was $.99
For a Limited Time FREE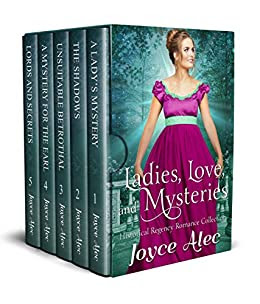 Romantic Comedy
Korbel Classic Romance Humorous Series Boxed Set
Eileen Dreyer
Only $.99