Before I post the sales I wanted to let you know I'll be on Writers on the River at 7:30  pm central time tomorrow. Come on over for some fun and prizes!
NOW LIVE!!! Loner by Harloe Rae is available for the special release price of $2.99 + FREE in Kindle Unlimited!!!
"Harloe Rae wrote an explosive, enemies-to-lovers, small town romance like no other… This one goes into my 2020 favorites!" – USA Today & #1 Amazon best-selling author, LJ Shen
"Perfection. Pure swoony, small town perfection." – Best-selling author, LK Farlow
★ SWOONY ROMANCE ALERT ★
✔️ Single parent romance
✔️ Opposites attract
✔️ Snarky heroine with a heart of gold
✔️ Reclusive motorcycle mechanic
✔️ All the feels and swoony goodness
✔️ Enemies to lovers
✔️ TOTAL standalone
US: https://amzn.to/2B1Euai
UK: https://amzn.to/37pYBv1
CA: https://amzn.to/2N4azBj
AU: https://amzn.to/3cPp0n6
Universal: smarturl.it/BuyLoner
"Everyone deserves a chance to be rescued."
That's the mantra I'm repeating when a well-equipped biker pulls over to save me. One glance at the scowl Crawford Doxe is wearing proves he isn't impressed with the task. My efforts to change his mind deflate faster than the shredded tire at our feet. But disgruntled or not, my so-called hero still agrees to fix my flat.
I don't expect to see Crawford again, but he's suddenly very visible in our small town. Avoiding him would be my preference. That's not how this story goes. For whatever reason, my daughter finds an ally in the broody mechanic. Denying her is something I do my best to avoid. I can only hope Crawford's shine wears off before he tarnishes what little trust still exists.
As if the odds are ever on my side.
Commitments are a foreign concept to him. He doesn't make any promises to try. That should've been enough for me to steer clear. It most certainly isn't.
What follows can only be described as a disastrous clash of epic proportions.
But one indisputable fact remains. That lone soul has no plans of opening his heart.
NOW LIVE!!! Against the Rules by Isabel Lucero is only $2.99 for a very limited time + FREE in Kindle Unlimited!!!
"All the feels! A story you won't be able to put down!" – Author Gabrielle G
"One of the best student/teacher romances of the year… absolutely phenomenal." – Goodreads reviewer
US: https://amzn.to/3hiMNPK
UK: https://amzn.to/2UyBQQ6
CA: https://amzn.to/2MPK4PW
AU: https://amzn.to/2zo6Hrn
When my brothers all but force me to go out with them the weekend before the school year begins, I don't expect anything more than a few drinks and some laughs. What happens is better than I could've hoped for.
I meet a strikingly beautiful woman who's new in town. Our night starts with us laughing and drinking in the bar, moves to my bed, and ends with her disappearing into the night without any exchange of information.
Monday morning, she walks into my calculus class and knocks the breath from my lungs.
My one-night stand is now my student.
Never one to cross the line and always one to play by the rules, I make sure to tell her nothing more can happen. But as time goes on, I start wanting to erase the line and throw the rule book out the window. Because even though it's against the rules to be with her, I feel like, with Nova, I can find happiness again. But she deserves more than becoming my dirty little secret.
ALSO AVAILABLE IN THE KINGSTON BROTHERS SERIES
#1 On the Rocks
US: https://amzn.to/2Y9OUg4
UK: https://amzn.to/379mA1y
CA: https://amzn.to/378vkoD
AU: https://amzn.to/2UfcCXa
Free in Kindle Unlimited
#2 Truth or Dare
US: https://amzn.to/2Ui0TXK
UK: https://amzn.to/2XC91o4
CA: https://amzn.to/2XESdNi
AU: https://amzn.to/3cLYqeJ
Free in Kindle Unlimited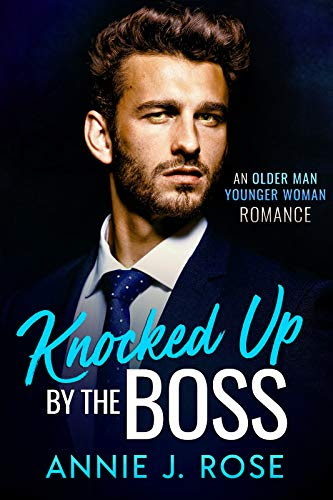 $0.99
Knocked Up by the Boss (Office Romances Book 3)
by Annie J. Rose
All business. No time for pleasure. I needed a secretary, not a distraction. Until Bridgit walks in to my office. Passion flares between us. There's no escaping it. Our hot affair threatens to become so much more. I want to make her mine. An arrangement of sorts.
**Free On Kindle Unlimited!**
$0.99
Taken: A Menage Romance
by Roma James
Strength and loyalty are found with those loyal to the cause. Sky dreams of being wrapped in Brig's and Dom's muscular arms. They're not blind to Sky's beauty, but her father, the Prez, has tasked them with protecting her. They want to stoke the fires within her, but do they dare risk her father's wrath if they act on their impulses?
**Free On Kindle Unlimited!**
$0.99
Alliance (Alpha Boss Book 2)
by Zoe Ray
This passionate page turner will keep you on the edge of your seat. Sam has made it her mission to ensure the happiness of her loved ones. With betrayal, heartbreak, and division in the pack, can she hold everyone together, or will she make everything worse? Enjoy this tale of friendship, loyalty, and fated mates from the Author of Alpha Boss.
**Free On Kindle Unlimited!**
Free
Wrecking Ball (Hard To Love Book 1)
by P. Dangelico
The sparks fly when a reluctant elementary school teacher, who desperately needs a job, becomes the nanny for the 8 year old nephew of an overbearing Super Bowl winning quarterback, who doesn't trust women.