I think I have something for everyone today! Have a great Sunday and enjoy these awesome books on sale just for you.
★ ★ ★ HOT SALE ALERT! ★ ★ ★
"A beautifully written heartfelt and compelling emotional romance, An Imperfect Heart is truly a rare gem." ―RC Boldt, bestselling author
An Imperfect Heart, a heartfelt and compelling second-chance romance from Amie Knight, is ON SALE now!
Download your copy today for only 99¢!
Amazon US: https://amzn.to/2rpTCqe
Amazon Universal: http://mybook.to/AnImperfectHeart
The heart is exquisite.
You'll never hear anyone wax poetic over an organ quite like they do the heart.
When you're lost in the world? Follow your heart.
When your love for someone is unwavering, unparalleled and unprecedented? You give them your heart.
As a lead pediatric cardiac surgeon, I knew better than anyone that the heart is equally as powerful as it is delicate.
The heart giveth just as easily as it taketh away.
And until the day Kelly Potter darkened my doorway that was all just part of the job.
She rolled in like a slow evening storm, fierce and beautiful, fighting for the life of her unborn child.
It should have been business as usual.
I was a doctor.
Her child the patient.
But Kelly was more.
She was the one who got away.
I wouldn't make the same mistake twice.
It didn't matter what the rules were.
For once, I was listening to my heart.
NOW LIVE!!! Color Me Pretty by B. Celeste is only $2.99 for a limited time + FREE in Kindle Unlimited!!!
"This is B. Celeste at her best. A well-rounded story that tugs at your heart with an unforgettable love story woven through the pages." – Micalea Smeltzer
"Color Me Pretty was a beautiful and thought-provoking read with amazing characters… all the feels." – Amazon reviewer
US: https://amzn.to/2YbLSZW
UK: https://amzn.to/3fFTnyi
CA: https://amzn.to/2YMR9Gq
AU: https://amzn.to/2UYZNQZ
Add to your Goodreads TBR ➩ https://bit.ly/2VkERUV
For as long as I could remember, Theodore West was in my life as the support system I needed when my parents were too busy building our family's future.
He offered me shoes to dance on, a shoulder to absorb my tears, and the harsh reality of where my life was leading when I was at my lowest point.
And when the future my parents planned derailed after a statewide scandal, I had no choice but to fantasize about one for myself that didn't involve them.
But Theo? He was always in it.
My father's best friend.
The man who would undoubtedly end me if I didn't end him first.
$0.99
Entwined Hearts
by Dakota Davies
Professional athlete Anya Templeton is waiting for love from her best friend, and if she's not careful, he'll keep her heart entwined with his forever. When an old crush reappears, tempting her to break free, will she turn her back on her rock-steady friendship to embrace someone new? And when they press her to choose, will she lose them both?
**Free On Kindle Unlimited!**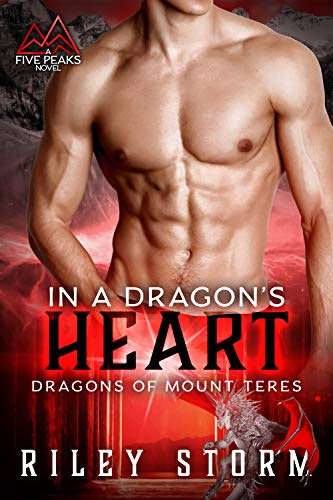 $0.99
In a Dragon's Heart (Dragons of Mount Teres Book 2)
by Riley Storm
Kristin is ready to leave Five Peaks. It's time for a change. Dragon shifter Blede won't stand by while the woman he would claim as his mate abandons everything. Can he show her what truly matters, before it's too late and she's gone forever?
Read More…

**Free On Kindle Unlimited!**
Free
Forbidden Crown (Princes of Avce Book 1)
by Victoria Pinder
Prince Antonio must find a wife or forfeit his throne within two weeks. Grad student Kristin is willing to fill the role, but playing princess-to-be leads to more excitement than she expects — especially when their red-hot chemistry makes faking a romance so easy…
Read More…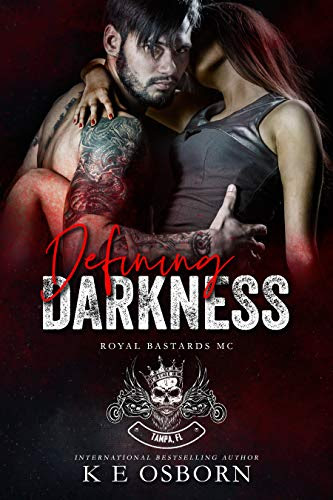 $2.99
Defining Darkness (Royal Bastards MC Tampa Chapter Book 1)
by K E Osborn
Welcome to Royal Bastards MC where loyalty is king. I tried to sell her. Something inside stopped me. Now she's my captive. She thinks she understands these wall I build. But she's wrong. And it will leave her fighting for every last breath…
Read More…

**Free On Kindle Unlimited!**
$0.99
Keeping the Boss's Baby
by Ava Storm
I was focused on my business. Not my failed engagement. I had no more time for women who were only after my money. Then she sat down next to me. She was honest, raw, and in pain. Not to mention the most beautiful woman I'd ever seen. One night together and we both forgot our troubles for a few hours. Now two years later she walks back into my life.
Read More…

**Free On Kindle Unlimited!**
$0.99
Roman (Savage Kings MC – South Carolina Book 1)
by Lane Hart and D.B. West
When tragedy strikes during a bachelorette weekend, Roman McNamara and the Savage Kings MC are Charlotte's only hope of finding her best friend before it's too late. "What an explosive start to this sizzling new series." – Goodreads reviewer
Read More…

**Free On Kindle Unlimited!**
Western Romance
Her Billionaire Rancher Boss
By Genevieve Turner
Was $3.99
Currently FREE
Military Romance
The Plus One Rescue
By Jo Graffford
Was $2.99
For a Limited Time Only $.99
Contemporary Romance
Wedding of the Century
By Patricia McLinn
Was $4.99
Currently FREE
MC Romance
Savage Saints MC Boxset
By Autumn Summers
Only $.99
$0.99
Ruined (Ruined and Redeemed Duet Book 1)
by Marie Johnston
A mysterious tycoon demands marriage or he'll spill my mother's secrets and tank our company. So I agree and fly to Cabo. I've got two weeks to do whatever I want. And whatever I want includes a guy named Jake who's equally brooding and sweet. It's probably better than I don't know Jake is the man behind the demands and my future husband.
Read More…

**Free On Kindle Unlimited!**
$0.99
Maximum Dare
by Vanessa Fewings
A woman heartbroken over the end of a relationship joins a club specializing in thrilling dares to escape her despair and reinvent herself, an effort that leads her into the arms of a man who shows her the true meaning of love.
Read More…

**Free On Kindle Unlimited!**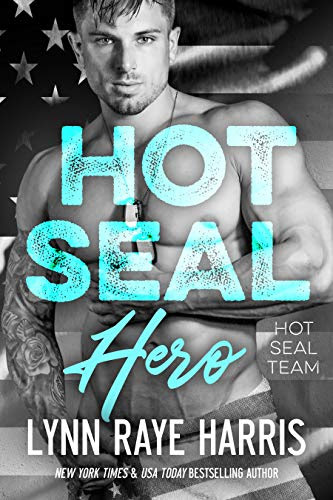 $0.99
HOT SEAL Hero (HOT SEAL Team Book 7)
by Lynn Raye Harris
Chloe Cooper is on the run from an abusive ex. Despite herself, she's drawn to her sexy SEAL neighbor and a chance to start over. When Ryan "Dirty Harry" Callahan learns why Chloe ran from her old life, he vows to keep her safe. But when her past returns and her worst fears are confirmed, can he?
Read More…